CBRE Strategic Partners US Value 6 purchased The Connection at Buffalo Pointe, a 352-unit Class-A apartment community.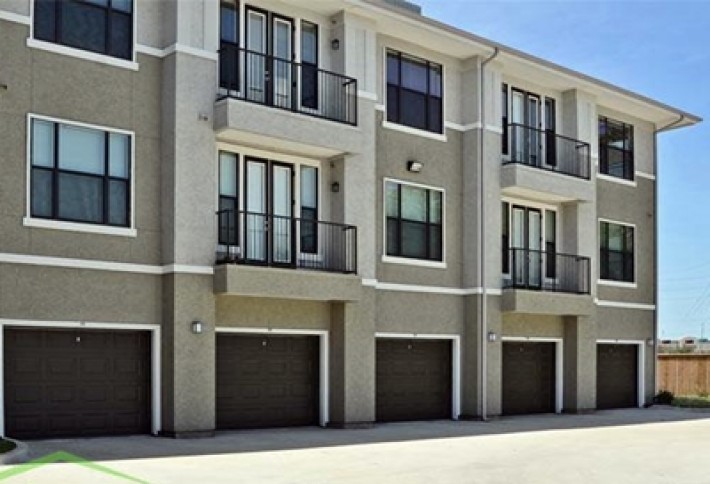 The property is at 10201 Buffalo Speedway and is only a year old (that explains why it can't walk), one of the newest multifamily assets near the Med Center. (Check out our story about Embrey developing it back in 2011.) It's 93% leased. CBRE Global Investors hopes to increase leasing and resident retention through improved asset management and property management. Some units were built with upgraded finishes that have been in high demand, so the team will also renovate base-level units (with granite countertops, upgraded plumbing, and new light fixtures) to that level. The property is the first component of a larger mixed-use development.
EXECUTIVE MOVES
Heather Nguyen is rejoining NewQuest as director of business development, overseeing a new third-party client services division. Shes building a team that initially includes John Nguyen and Caitlin Jones. Heather left NewQuest a year ago for a stint at Stream Realty. She has 18 years of experience. This news follows the recent creation of NewQuest Crosswell (to develop, manage, and invest in property throughout the US) and NewQuest Epic Investments (to acquire grocery-anchored retail centers in the top 60 US markets) and the acquisition of Texas/Southwest Group (expanding NewQuests reach into restaurant-focused tenant rep).

***
LJA Engineerings
Michael Rusk
was promoted to VP in its Houston land division. He has over
15 years
experience in civil engineering and has been with LJA for 13 years.
SALES
Matchpoint Industrial Properties purchased an 18-acre site at 10525 Red Bluff Rd in Bayport South Business Park. The sale will kick of Johnson Developments second phase of development in the 200-acre industrial park in Bayport. Cushman & Wakefields Kelley Parker, John Littman, Coe Parker, and Tim Thomas repped the seller and JLs Ryan Fuselier and Bob Berry repped the buyer.

***
Wysocki Investment
purchased a
16k SF
industrial building at 10020 Fairbanks North Houston. Commercial Realty Companys
Fred Ash
repped the buyer and TNRGs
Mike Spears
and
Mark Ward
repped seller Black Gold JV.
***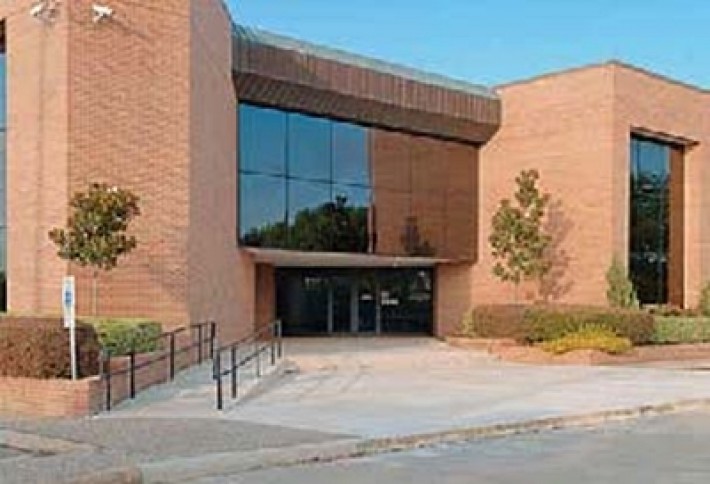 Boxer Property purchased Northwest Central Plaza, a 75k SF two-story office building in the 290 corridor. The asset is vacant. Boxer owns 5600 Northwest Central Dr, the adjacent property.

***
Nickson Industrial Development
purchased a
4.7-acre
tract at ORN-Reserve A in Oak Ridge North. TNRGs
Mike Spears
repped the seller.
***
Richmond Apartments (a new investor in the Houston market) purchased Ambiance Townhomes, a 100-unit community in Alief. It was 98% occupied at TOS. ARAs Matt Saunders, Russell Jones, and Zach Springer repped seller Rich and Rich Associates. The new owner will renovate and upgrade the property long-term.
LEASING
Stallion Oilfield Services extended its 60k SF lease at 950 Corbindale. NAI Houstons Dan Boyles Jr repped the tenant and American Medical Resources Richard Plessala repped owner 950 Corbindale Management.

***
Crane Worldwide Logistics
leased
150k SF
at 6501 Navigation Blvd. Cushman & Wakefields
Jim Foreman
and
Beau Kaleel
repped owner Levey Group and CBREs
Ed Frantz
and
Kevin Kushner
repped the tenant. The property is undergoing a major redevelopment; it once included 11 buildings totaling 540k SF but now has two buildings totaling
312k SF
. Levey razed several buildings and sold ten acres to
CenterPoint Energy
. 136k SF remain available, although Crane is considering occupying the space in a future expansion.
***
MaloneBailey
leased
12k SF
at Younan Place (9801 Westheimer). Cresas
Andr Granello
repped the tenant and Moody Rambin repped the landlord.
***
Advanced Piping Products
leased
11k SF
at 5611 Guhn Rd, relocating its HQ. Cresas
Chase Spence
repped the tenant and Holt Lunsfords
Jason Dillec
and
John Kruse
repped the landlord.
***
Furmanite America
leased
32k SF
of crane-served manufacturing space at 10200 New Decade Dr in Pasadena. Cushman & Wakefields
Kelley Parker
,
John Littman
,
Coe Parker
, and
Tim Thomas
repped landlord DTMT One. Jackson Cookseys
Reggie Beavan
and
Sheryl Crutchfield
repped the tenant.
***
First Investors Financial Services
leased
38k SF
at 5757 Woodway. NAI Houstons
Dan Boyles
repped the tenant and Fuller Realty Partners
Richard Barbles
repped the landlord, Woodway Office Partners.
FINANCING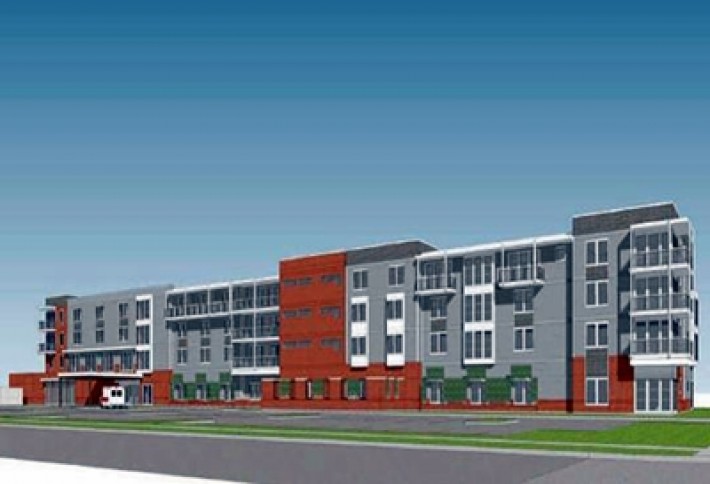 CBREs Aron Will and Margaret Pierce arranged construction financing on behalf of a JV between Bridgewood Property Co and Harrison Street Real Estate Capital for the construction of Village of The Heights. The property will be a 103-unit, Class-A assisted living/memory care community. The $15M floating-rate mortgage includes a five-year term, 42 months interest only and an all-in interest rate of 2.7%. The team secured non-recourse terms from five regional and local banks on the assignment. The community will be operated by Retirement Center Management, an affiliate of Bridgewood. Bridgewood owns 11 senior housing communities and has another two under development.

***
Metropolitan Capital Advisors
Todd McNeil
arranged a fixed-rate acquisition loan for
Edgebrook Shopping Center
through a Wall Street conduit. The
69k SF
retail property is 100% leased and anchored by Fiesta. The permanent fixed-rate mortgage was closed in
30 days
from application to actual loan funding and featured 65% loan to cost. The
$5.4M
loan is non-recourse at
4.2% interest
.
***
ARA, led by
Adam Allen
, raised
$15M
in equity and
$70M
in debt through its capital markets group. The JV equity raises consisted of two multifamily properties including
Hermann Park Plaza
, a 204-unit development at 5475 Almeda. Adam repped MM Properties in the transaction and raised equity from a large private equity fund. The firm also sourced acquisition financing for three local multifamily properties, which it also sold:
Parc Royale
(171 units in Westchase, a $14.3M deal through Freddie Mac for Allen Harrison Co), and
Broadstone Uptown
and
Broadstone Westway
(223 units and 336 units in the Galleria, respectivelya $56.3M deal through Fannie Mae for Centennial Holdings).
THIS AND THAT
JLL is marketing Eight Greenspoint Plaza for sale. The 198k SF office building and three-level parking garage are owned by ExxonMobil. Rudy Hubbard, Paul House, and Kevin McConn are leading the sales team. The asset was built in 94 and has received $10M in upgrades since 2000. Exxon fully occupies the building and is offering a sale and multi-year leaseback opportunity.

***
Stream Realty
was awarded leasing and management of
Deerbrook Marketplace
. The
349k SF
property is at Hwy 59 North and FM 1960 in Humble; its a JV between Vestar and UBS (both new to the Houston area).
Kyle Knight
and
Ralph Tullier
will lead leasing.
***
Admiral Capital Group
, co-founded by
David Robinson
(former NBA Hall of Famer), launched
Admiral Hospitality Scholars
, an internship program thatll give high schoolers a pathway to a degree and career in the hospitality industry. The program is
launching in Houston
in conjunction with
U of Hs Hilton College
and
American Liberty Hospitality
. To kick off the program, 24 Houston students will participate in a three-day hospitality camp in July at U of Hs Hilton College in which theyll be partnered with mentors from the industry. The program also includes a one-year internship at a local Hilton hotel managed by American Liberty Hospitality. Admiral Hospitality Scholars selected Houston for the launch due to its recent acquisition of the
Hilton Garden Inn Energy Corridor
with American Liberty.
***
A typo in last weeks Deal Sheet stripped
Cresa
of ten years: This is the firms
20thanniversary
.
***
Last week we ran a picture incorrectly labeled as
8401 New Trails Dr
in reference to a lease with
Repsol
. The image is actually of
Research Forest Lakesides Building 5
, where Repsol also has an office.
Cut my pie into four pieces; I don't think I could eat eight. -Yogi Berra. Send your news to Catie Dixon, catie@bisnow.com.