News
Houston's Oldest Buildings: Where Are They Now?
One of the few remaining buildings from Houston's first days is getting a makeover.Houston Firstand theBuffalo Bayou Partnership are renovating the historicSunset Coffee Buildingat Allens Landing. Today, we look at those historic projects and others.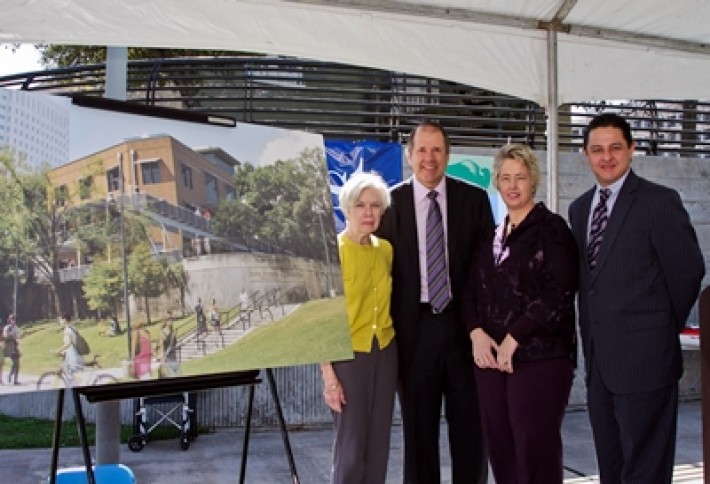 Here are BBPsSusan Keeton, Houston First chairman of the board/Camden CEORic Campo,Mayor Annise Parker, and City council memberJames Rodriguezwith the new look for the Sunset Coffee Building (12k SF, erected in 1910).Houston FirstsSharon Adamstells uspreserving our heritage (especially at Allens Landing, which she calls our Plymouth Rock...not to be confused with our Fraggle Rock) is crucial to being a great city. The partnership is investing $8M--$500k from a federal grant, $2.4M from Houston First, and the rest from private donors--to create a mixed-use facility.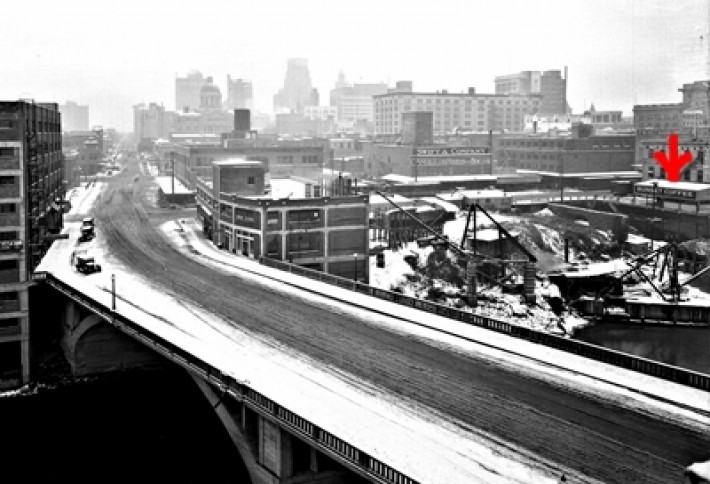 Heres Allens Landing in 1929the Sunset Coffee building is on the right. The first floor will have kayak and bike rentals and refreshments for users, the second floor will be offices (including BBPs office), and the third will have an event facility operated by Houston First. Sharon tells us outdoor spaces will be phenomenal, including a ground-level plaza connecting the building to the street and a rooftop deck with panoramic views. When the project breaks ground in April, itll be the culmination of almost a decade of planning by BBP. Lake Flato is handling design, and BNIM and Fretz Construction are on the team.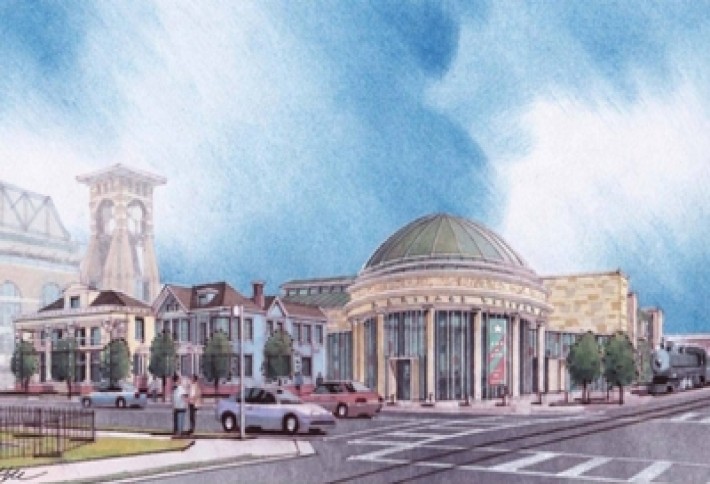 Houston First is also working on theNau Center for Texas Cultural Heritage. The 60k SF facility will include the Foley and Cohn homes, the only two remaining structures from Houston's original Quality Hill neighborhood. The homes were built in 1904 in 1905, respectively. The center will be located between the George R. Brown Convention Center, Discovery Green, and Minute Maid Park and is slated to break ground later this year.