News
Houston Pavilions Rebranded GreenStreet
The next time you catch a show at the House of Blues, it'll be in the just renamed GreenStreet project. Renovation will launch soon on the former Pavilions, Midway Cos and Canyon Johnson Urban Funds officially announced Thursday.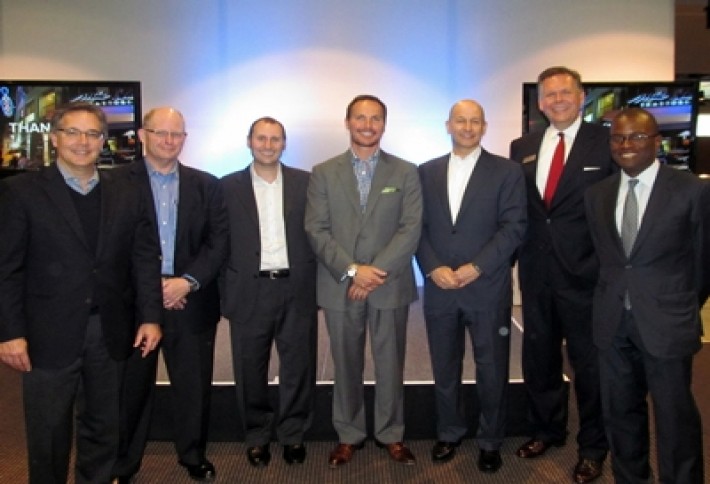 We snapped the power team, including Midway chairman Brad Freels and CEO Jonathan Brinsden and Canyon Johnson CEO Bobby Turner. Jonathan says Midway began looking into buying the Pavilions in August 2011 because it liked the opportunity to own three blocks Downtown, which is revitalizing. He feels one of the Pavilions' greatest struggles was no sense of destination (he wants people to visit GreenStreet, not just House of Blues). Midway's keys to reviving the project: A great tenant mix, sense of place, branding, and a solid event program. (He should book our band that sings CRE-related love songs--we're called "Lovemakin' Skyscrapers.")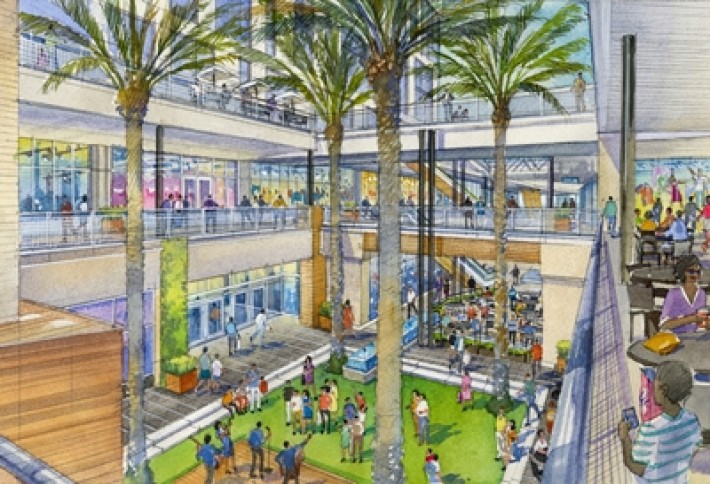 Jonathan says the project's central walkway interrupts connectivity and is too cold. (First time anyone has called anything in Houston too cold besides soup.) Midway and Canyon Johnson spent six months redesigning it and used NYC's High Line as inspiration for its new look as a warm linear park. Rendered above is The Lawn, which will sit in the center of the property between Caroline and San Jacinto. It'll have one of the project's multiple water features. You can see patios in the image: Jonathan says those will be a focus to bring the project out into the open and be more welcoming.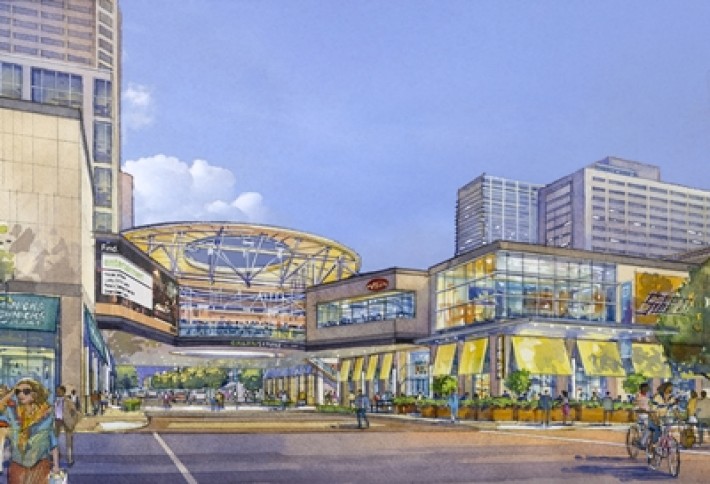 Here's the intersection of Dallas and Fannin, where you can see another new feature--besides tandem bike rides: The team is putting benches on the upper level street crossings. Renovations (launching any day now) will take six to nine months; the 568k SF project will remain open through the process. The development team includes Munoz + Albin, Jim Burnett, Bos Lighting Design, Ward Getz, and Haynes Whaley.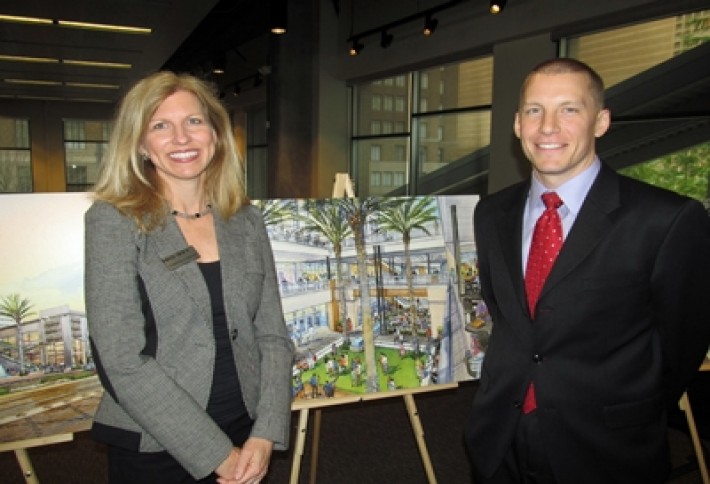 We snapped Midway director of leasing Suzanne Anderson and VP of development Jamie Bryant at the relaunch press conference. They tell us the project is 78% occupied (down from 82% leased when it purchased the property) including the office tower. Suzanne says both first and second floor spaces are available. She expects first floor space will go retail, but the higher floor will likely be taken by office, conference, and fitness users.