News
Buchanan Street Buys 2100 West Loop South; The Deal Sheet
Buchanan Street Partners acquired 2100 West Loop South in an off-market transaction, its third purchase in Houston. The price was undisclosed, but prez Tim Ballard says it was 55% of replacement cost. (Get out your calculators, kids... it's a pop quiz.)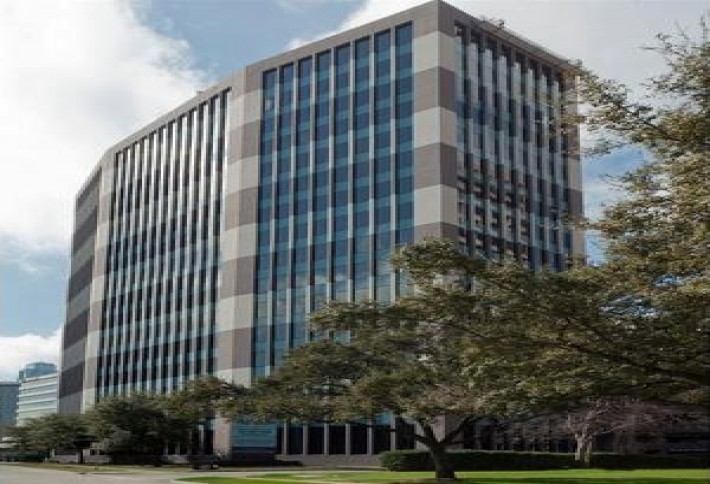 The 16-story, 165k SF office building is in the Galleria between San Felipe and Westheimer. It was built in 74 and was 82% leased at below-market rents at TOS. Buchanan Street will invest substantial new capital to upgrade the property. Tim says it has great upside potential thanks to the strong fundamentals in the Galleria area. (Occupancy in the submarket has jumped from 86% to 90% in the last 18 months.) His firm was drawn to the size of the buildings floor plate, which caters to smaller tenants.
PEOPLE
Milestone Property Management named several promotions: Caryn Ogier was named director of commercial and corporate services, Merrill Stanley was appointed director of healthcare services, and Eric Serna will lead project management efforts in the Med Center.

***
Ed Benton
and
Heather Riggs
joined Cresa Houston as senior advisor and senior administrative assistant, respectively. Ed focuses on office tenant rep and has seven years of experience.
***
Trammell Crows
Brian Attaway
was promoted to senior development manager. He will manage all aspects of design/construction of new spec and BTS projects. He's been with TCC six years.
***
Tony Talamas
joined BMC Capital as VP. He has 10 years of CRE lending experience and previously launched Washington Mutuals small balance lending group and originated multifamily loans for Wells Fargo FNMA group. Most recently, he led Fountainhead Intermediary.
***
Brian Hancock
joined TechKnowledge Consulting as director of A/V practice.
***
Stream Realtys
Jon Farris
was named NAIOP industrial broker of the year. He has
26 years
of experience and has been with Stream since 09.
***
Mark Lane
joined Arch-Con Construction as senior project manager to enhance its retail division. He has
30 years
of experience and has built over 1M SF of retail buildings and over 250 Starbucks.
***
Liberty Real Estate Advisors
Bryan Upton
was promoted to CEO.
SALES
Methodist Retirement Community purchased 19 acres at Highways 518 and 270. Read King repped seller Regency Realty Group.

***
Discount Rags
purchased a
107k SF
office/warehouse on 6.2 acres at 8300 Telephone Rd. CBREs
Bill Rudolf
and
Gray Gilbert
repped the seller, and Brian Yates Interests
Budd Tibbs
repped the buyer.
***
A Californian buyer purchased
Northern Pines Apartments
, a 57-unit apartment complex in Dickinson. Southern Realty Advisors
Julia McManus
facilitated. The property was built in 72 and was
30% occupied
at time of sale. The below-market rents and occupancy made it an attractive investment with substantive upside potential.
***
LL Real Estate Holdings
purchased a
14k SF
Class-A office facility at 11000 Brittmoore Park Dr in Brittmoore Tanner Business Park. Southwest Realty Advisors
Marc Drumwright
and
Patrick McKiernan
repped the buyer and seller Missouri City Shopping Center.
***
Bear RE Properties
purchased a
3.5-acre
unimproved land tract at the corner of Jackrabbit and Wag Way roads in Westland Business Park. Southwest Realty Advisors
Steven OConnor
and
Marc Drumwright
repped the buyer and
Tina Waggoner
repped seller Waggoner Family Properties.
***
Marion, Montgomery Inc is rebranding as
MMI Agency
and purchased a
19k SF
office at 1712 Pease St. The move doubles its SF.
LEASES
Occidental Oil and Gas Corp extended its lease in 3 and 5 Greenway Plaza. It has been in Greenway Plaza since 1987 and is the largest customer in the Crescent portfolio. Bob Boykin, Warren Savery, and Bubba Harkins repped the owner in-house and CBREs Charles Gordon and Brandon Clarke repped the tenant.

***
Abby
renewed its
20k SF
lease at 363 N Sam Houston Pkwy. Moody Rambins
Griff Jaggard
and
Terri Torregrossa
repped the owner and NAI Houstons
Randy Wilhelm
repped the tenant.
***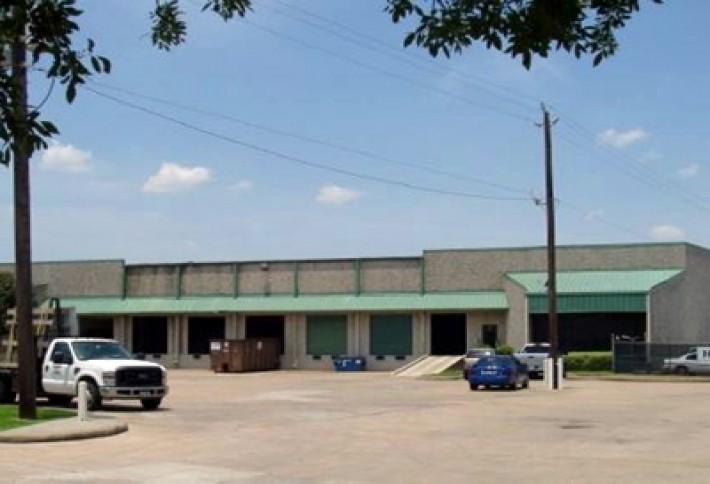 Belfor USA Group leased 15k SF at Clay Hempstead Business Park. Moody Rambins Jeff Barbles repped the landlord, IVEST LP, and colleague Jim Autenreith repped the tenant.

***
Goodwill Industries of Houston
leased
24k SF
at West Oaks Shopping Center. Radius Realty Advisors
Brian Kaplan
repped landlord BET Investments and Wedemeyer Realtys
Barkley Wedemeyer
repped the tenant.
***
CBREs
Steve Rocher
and
Cody Armbrister
completed two leases totaling
13k SF
at Centre at Cypress Creek, which pushes occupancy to
93%
. The three-building office campus is at 20455 SH 249. The landlord is PCA Cypress Creek. Recent leases include 8,915 SF to
Spirit Environmental
(repped by Barr McCarthys
Kevin Barr
) and a 3,941 SF expansion to
Westpark Communications
(repped by Colliers
Charles Fertitta
).
***
The Easter Seals of Greater Houston
renewed and expanded to
16k SF
in 4500 Bissonnet. CBREs
John Pruitt
and
Jessica Ochoa
repped the landlord, Neighborhood Centers. The brokers also
closed two office leases totaling
28k SF
at American General Center, a multi-building campus on Allen Parkway. The deals include a 22k SF renewal and expansion for
Huron Consulting Services
at America Tower and a 5,991 SF lease to
Combs Gas
at 2727 Allen Pkwy. JLLs
Don Foster
repped Huron and CBREs
Connor Tamlyn
repped Combs.
THIS AND THAT
Alanza Brook was selected as the winner of Greystars 2012 Growth Award. The multifamily property is owned by Passco Cos and achieved the highest NOI, income growth, and net effective rent growth from the 102 properties nominated.

***
Hines
and
Transwestern
were recognized by the EPA with the 2013 Energy Star
Sustained Excellence Award
. This is the ninth time Hines was recognized by the EPA and sixth time it earned the Sustained Excellence Award. Its portfolio of Energy Star buildings includes 167 facilities and over
65M SF
. Transwestern has been an Energy Star partner since 02 and is the
first
third-party CRE services provider to achieve both partner of the year and the Sustained Excellence Award.
***
NAI Houstons
Sam Hansen
was selected to lease 2450 and 2500 Fondren, which will soon be branded
Piney Point Offices
. The buildings total 153k SF of office space and have a large vacancy pending. The owner is completing design for major capital improvements.
***
CBRE
was the highest-ranked CRE services and investment company in
Fortunes
annual Most Admired Companies list for the third consecutive year and the number one CRE brand in Lipsey Cos annual brand survey for the 12thconsecutive year.
What CRE guru would you like to see us profile? Email Catie Dixon, catie@bisnow.com.