News
Why Texas Will Fail To Lure Chicago Offices
Texas Gov. Rick Perry wants to woo Chicago companies away, but he may face trouble--the 5% vacancy in new Class-A office is a sign of commitment, we learned at our third annual Bisnow Chicago State of Office. More than 300 joined us at the standing-room-only Swissotel Chicago last week.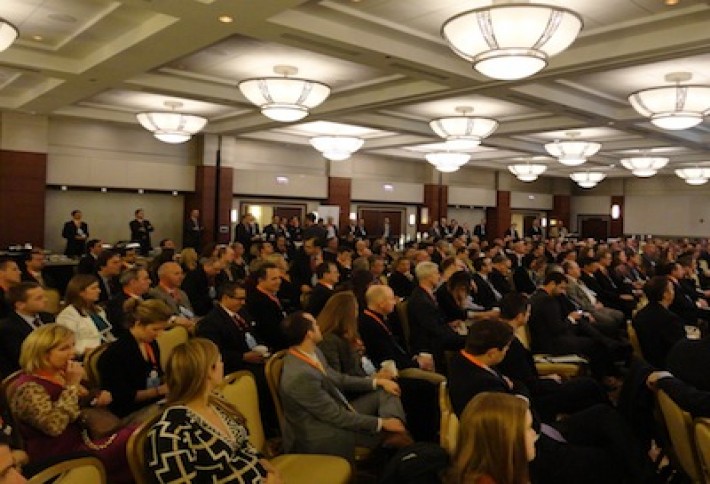 Our first panel of developers and brokers marveled at the city's tightening Class-A space (built in the last five years). There's only one tower in the pipeline ready to capture that demand, so older properties are also jockeying for tenants,with trendy amenities and updated infrastructure. More on office owners in tomorrow's coverage. (Glenstar Properties principal Michael Klein joked about when Gov. Perry was in town -- he tried to convince Michael to buy a cowboy hat and relocate his real estate development company.)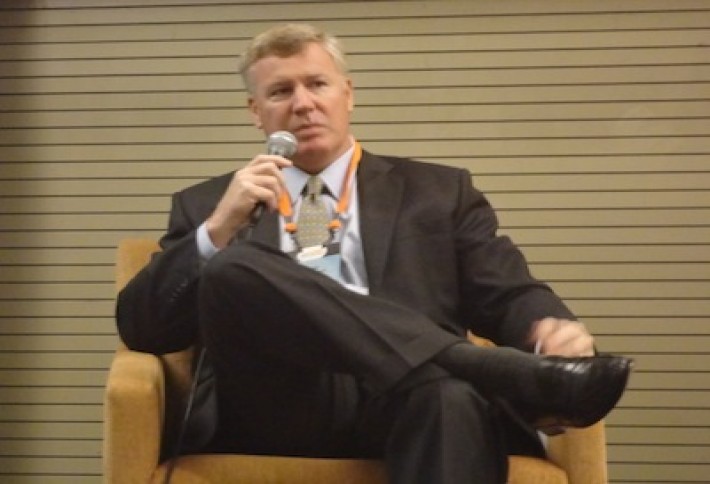 Hines SVP Greg Van Schaack says 960k SF River Point, downtown's first spec office tower in more than a decade, is going after big law firm-type tenants who have been in their spaces for decades and are looking for a reconfigured, more efficient layout. A funny bit about River Point's construction (delivery mid-2016): while Hines was drilling caissons one night for the building's 1.5-acre park above rail lines (with full permission from the city and Metra), a beat cop, who had received noise complaints, threatened to drag the supervisor away in handcuffs.Thankfully, the officer soon realized that the work was indeed authorized.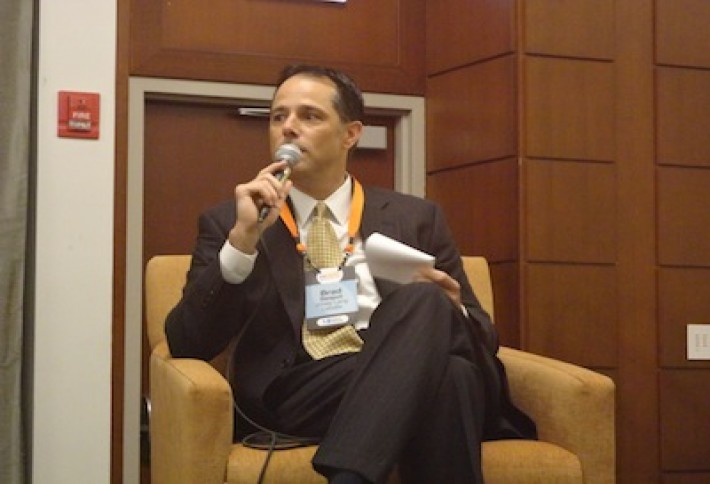 JLL managing director Brad Despot says today's younger workforce seeks open and collaborative spaces with some pretty unconventional amenities (or as Brad calls it, "cats in spaceships"). Previously sidelined small companies (below 10k SF) are getting bigger and suburban firms are eyeing new parts of the city. "If you're next to the train station, you're not necessarily getting any younger," he says. Though 13 development sites are on the drawing board (seven west of the river, a significant shift), traditional buildings can adapt to today's workplace trends, he tells us. (Think 225 W Wacker's amenity floor and outdoor deck bringing in tenants like Apple and 111 W Jackson's makeover).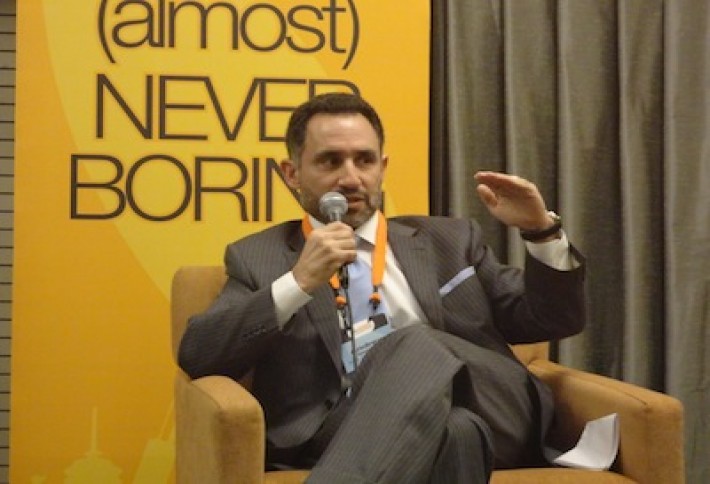 Chicago has the third-largest college base in the country, but it needs to find its Amazon, a homegrown company with a 1M SF campus (why Seattle is No. 1 in terms of absorption), MB Real Estate EVP and managing director Andy Davidson tells us. Despite highly publicized crime and tax issues, we're still relatively inexpensive and continue to benefit from tertiary city immigration (like Clayco from St. Louis). Andy's seeing geographic boundaries pushed by properties like Sterling Bay's 1000 W Fulton and the Green Exchange. Companies are willing to move farther out to brand themselves and attract a certain kind of talent, he says.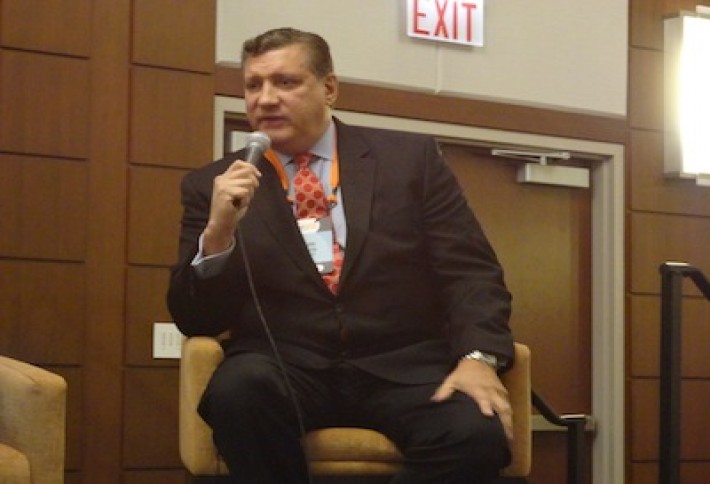 CBRE senior managing director Jim Carris has had a courtside view of the CBD's war for young talent and cost efficiency (CBRE did the Moto and Hillshire Brands leases), but he's also optimistic about the 'burbs (the lone wolf taking this view on our panel). While everyone's wondering which office tower will break ground next and when, Jim says in the interim we'll see lots of revitalization and creativity on the part of building owners. New buildings take time to build, finance, and find anchor tenants, yet the current speed of tenant demands requires immediate solutions-- plus vintage properties are just hip, Jim says (take 1871 and Motorola Mobility in the Mart, Chicago's new epicenter of innovation).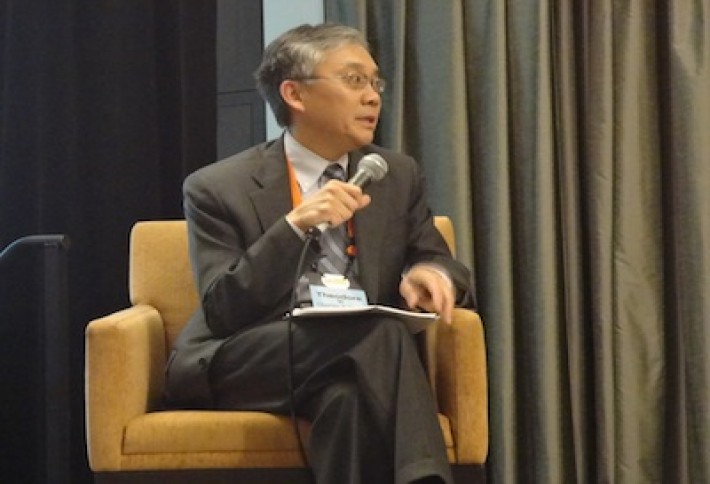 These days even traditional office tenants are seeking vibrant neighborhoods where their employees can live/work/play. Like River North: first restaurants, then hotels, then Gen Y-ers, and now office users like Hines' 300 N LaSalle tenants. Our moderator, Quarles & Brady co-managing partner Ted Yi grilled our office orators on the coordinates, characteristics, and citizens of tomorrow's offices. The message was clear: Chicago is back on the global radar thanks to our city's tech surge and the mayor's efforts at job creation. And international capital means new towers dotting the skyline. View more pics from the event here.
Should they erect a Nate Robinson statue outside the United Center? marissa.oberlander@bisnow.com