News
THE SWEET 16: Chicago's Hippest Hotels (#1-8)
March Madness has inspired us, and we hope you saw the first installment yesterday. Now for the Elite Eight. No, this is not a ranking by luxury or valuebut by vibe: Do you feel cool being there? We surveyed our readers and visited the candidates, taking all the pics you see. Have fun with the listand at the hotels. These days the hippest want the locals as much as they want the tourists.
1) Public, 1301 N. State Pkwy.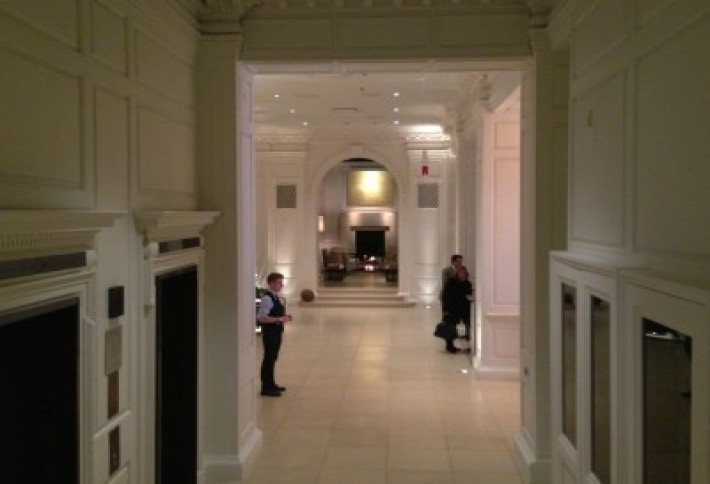 Hands down the sleekest and most dialed, brought to us by legendary NY and South Beach trailblazer Ian Schrager in 2011 and being tested for national expansion. Guest rooms are small and spare and prices are not low, but as the new hospitality generation will tell you, the stunning public rooms are where its at.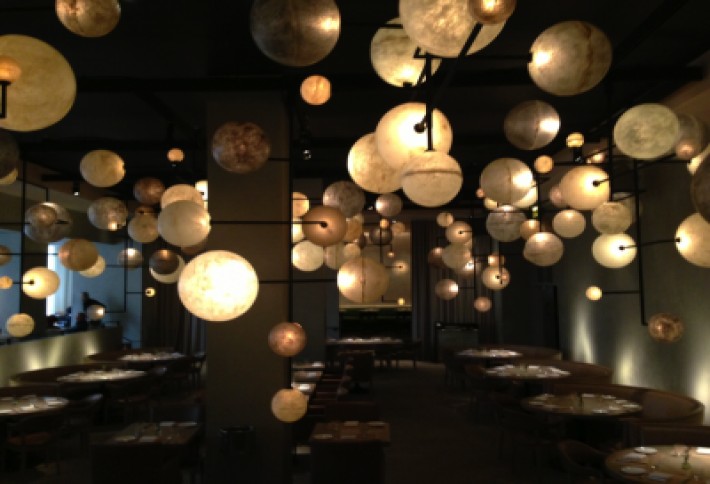 Public is in a galaxy by itself, and at night the stars are the local crowds flocking for food, drink, and energy. Not surprisingly, it used to be the Ambassador East and this was its storied Pump Room, frequented by Sinatra, Garland, Bogart, and Jagger, and now reinvented by celebrity chef Jean-Georges Vongerichten as the place to get, well, pumped.
2) Hotel Sax, 333 N. Dearborn St.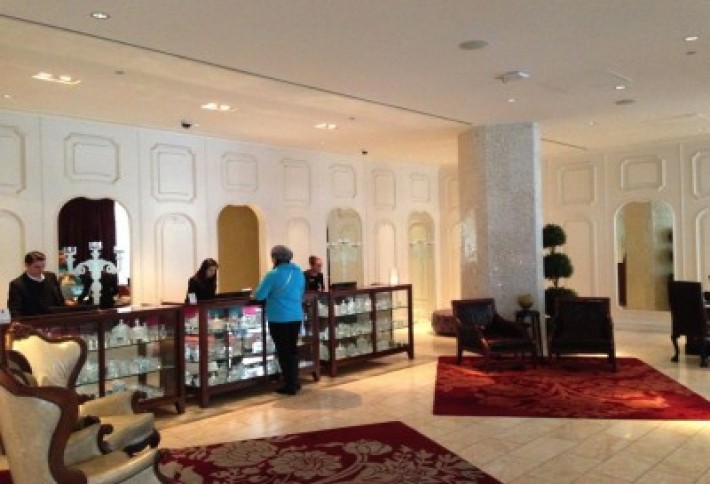 Retro dcor is a recurring theme at todays trendiest, and here you have not just the burnished lobby, but steps away a 19thCentury romance novel in the darkened and mysterious Crimson Lounge. Why would you expect any less from a hotel that shares its driveway with the House of Blues?
3) Hotel Lincoln, 1816 N. Clark St.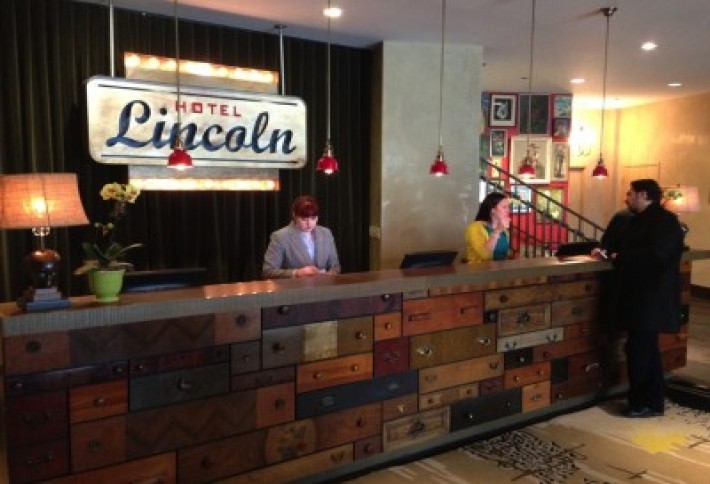 Just a year old, away from traditional hotels downtown, its opted to be across the street from that green expanse where you find rowers, strollers, animals, museums, and theater. It's charmingly whimsical from the moment you walk in and see the counter, some of whose drawers open with surprises. It seems natural that the name of its SF-based parent (partnering with John Pritzker) is Joie de Vivre.
4) Hotel Palomar, 505 N. State St.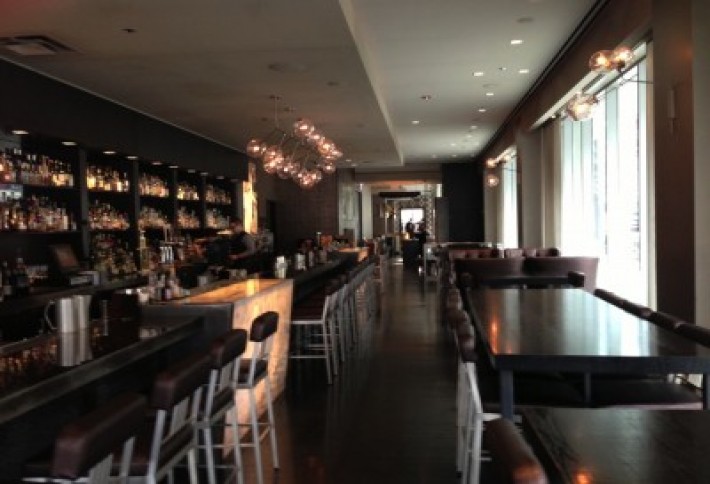 Another SF brand, Kimpton, has four hotels in Chicago, a tribute to how the citys trendiness quotient is perceived. The corporate brand assures quality control, starting with Sable Kitchen & Bar, which we snapped here one morning so you could see the polish that the hordes arriving later in the day might obscure.
5) theWit, 201 N. State St.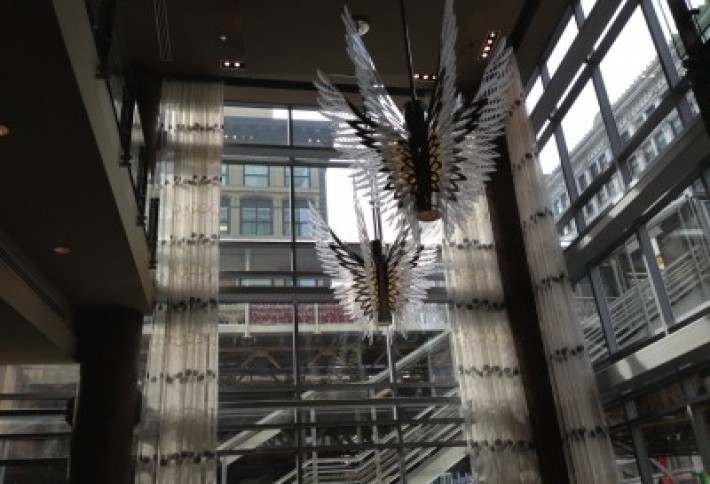 Hiltons experiment with a hip hotel brand, now in its fourth year, has lots of high touches like the cavernous rooftop bar 27 stories up, lightning bolt-themed architecture, and a hotel lobby that lures in the younger business crowd. From the rock music playing outside to the flashy dcor inside, this hotel means to get your attention.
6) Ivy Hotel, 233 E. Ontario St.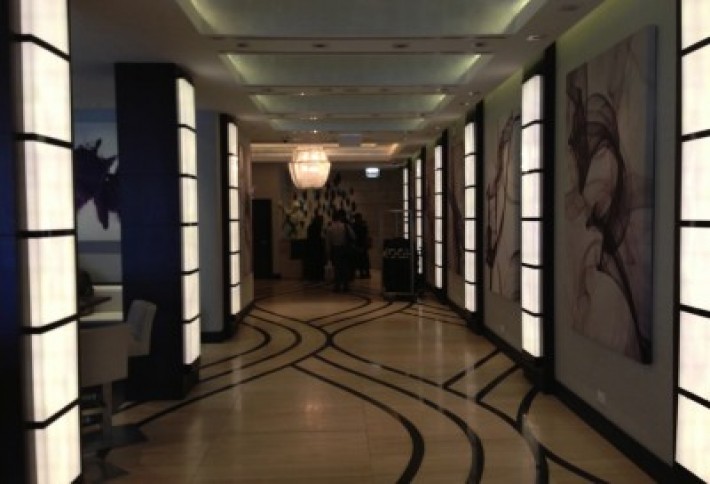 Big things in small packages? Just 63 rooms, but most of them suites and with luxury features like platform beds, rainforest showers, and in-mirror bathroom TVs--not to mention a 15thfloor dining room and rooftop bar, plus a big push on water and energy conservation for green bragging rights. In short, an intimacy that makes it a more authentic boutique than many that claim the label.
7) Amalfi Hotel, 20 W. Kinzie St.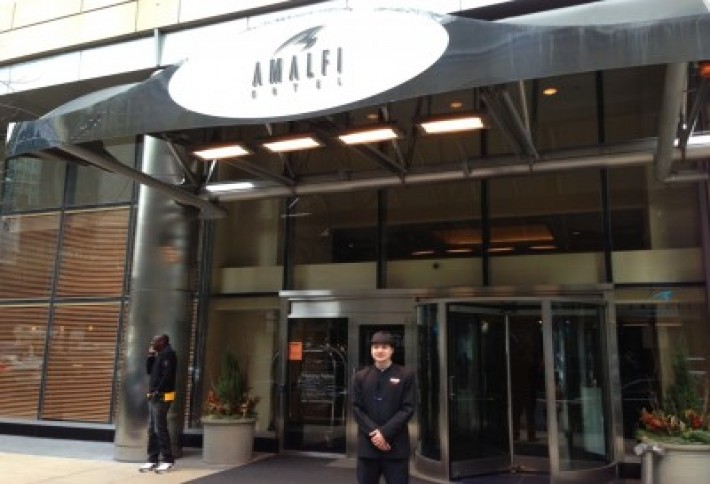 Personal service is the calling card here, exemplified by the doorman with the Derby bowler who leapt into the street to help us take the right picture.
8) The James, 55 E. Ontario St.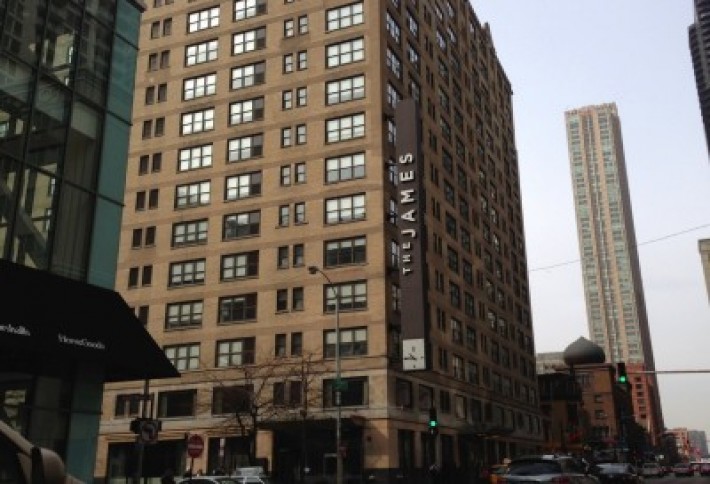 Nearly seven years after it opened, this is practically the granddaddy that brought thenew lifestyle fashion to Chicagominimalist dcor, David Burkes F&B, staff that remembers guests' names. And the popular JBar that intriguingly is on hiatus and being re-conceived.
Comments:HippestHotels@Bisnow.com