News
Chicago Real Estate's Favorite Lunch Spots
CRE deals: best served with a white tablecloth or a side of fries? We asked the Chicago real estate community where they lunch when entertaining clients or grabbing a quick bite between meetings. Here's the first round of CRE-friendly eateries.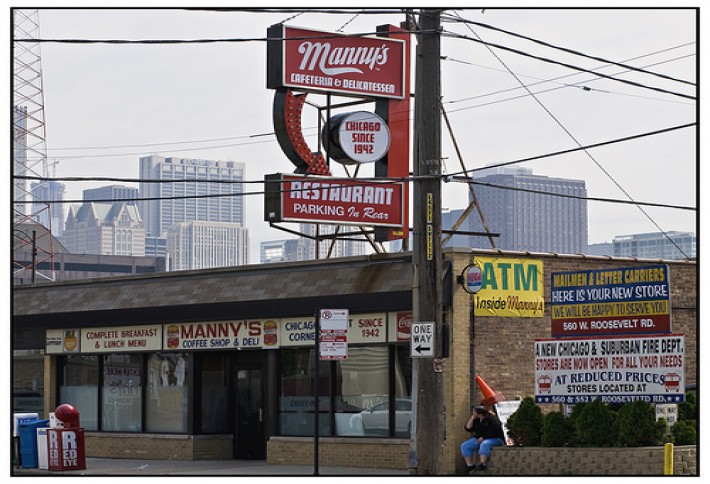 Fulton Grace Realty founder and managing broker TJ Rubin likes to lunch off the beaten path. He loves the "authentic Chicago" feel of Manny's Cafeteria and Delicatessen (1141 S Jefferson, also a favorite among local politicians) where it doesn't look like you're trying too hard to wine and dine clients. A deli devotee who also frequents Perry's Deli (221 N LaSalle), TJ likes his meetings at casual spots with standup cuisine (we're partial to good corned beef and chicken soup). TJ notes that many deals get done at a hole-in-the-wall bar like The Chip Inn (832 N Greenview) after work. Builders and developers "don't care about how many stars a restaurant has, they care about cheap beer," he says.
On the North Shore, Prime Property Investors co-CEO Barbara Gaffen tells us Prairie Grass Cafe (601 Skokie Blvd in Northbrook, pictured above) is a popular choice close to her office. She also takes advantage of Green Acres Country Club (916 Dundee Rd in Northbrook) during season for more private lunches. Her membership leaves no room for quibbling with guests over the bill and she can host lunch while her husband plays golf with her bankers, investors, and clients (talk about a smooth tag team).
For the most important meal of the day, a lot of CRE investors and brokers head to Walker Bros in Wilmette (153 Green Bay Rd), Kiser Group principal Lee Kiser tells us. (Bring reinforcements before you take on the monstrous and delicious Apple Cinnamon Pancake.) But keep any private convos to a whisper, as the next table over could be a CRE competitor. For lunch, Lee and principal Estella Kiser have spread an affinity for Taste of Lebanon across the company (1509 W Foster--yes, that's Lee behind the counter). Managing director Matt Jones tells us the location is convenient after meetings with North Side building owners, clients appreciate the non-pretentious atmosphere, and the lentil soup is out of this world.
SmithGroupJRR associate Bob Wilson may have left Chicago to embrace his inner hippie in San Francisco, but he still pines for the bar at Vivere, the ground floor restaurant at Italian Village (71 W Monroe). Calling it the best spot in the Loop for a business lunch, Bob says the food and service are consistently top notch. The round end of the bar can be reserved for lunch with two to four, you can order from any of the three Italian Village menus, and Fred the maitre d' will always remember your name, he says. "Still looking for my Vivere spot here in San Francisco."
The Modal Group president Dan Smolensky(between Modal's Andy Corken and Eli Mash) tells us his brokerage is a big fan of the new Mariano's Fresh Market (40 S Halsted) in the 190k SF Gateway to the West Loop retail center. Dan's comment, "Great food, good prices, and parking!! We're always bumping into people here," neatly sums up the popularity of the Roundy's Supermarkets' brand across the Chicago area. For you value-seeking lunchers without a local grocery nearby, never fear. Mariano's has five projects on the books this year (Chicago, Harwood Heights, Elmhurst, Wheaton, and Frankfort).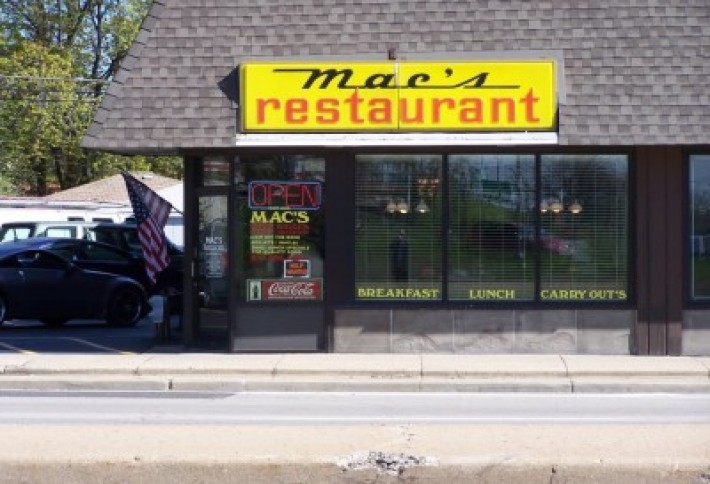 Cornerstone Commercial folks are lost without the Irish Benny at Yolk (South Loop, River North, Streeterville). Marcus & Millichap VP of investments David Gaines likes grabbing a bite at Mac's Restaurant in Park Ridge (812 Higgins Rd). But who are we all kidding? Isn't some of the best business done in the kitchen in your bathrobe? If you're not doing deals in the places above, tell us where yours are getting signed and sealed and what we should order off the menu! Email marissa.oberlander@bisnow.com.