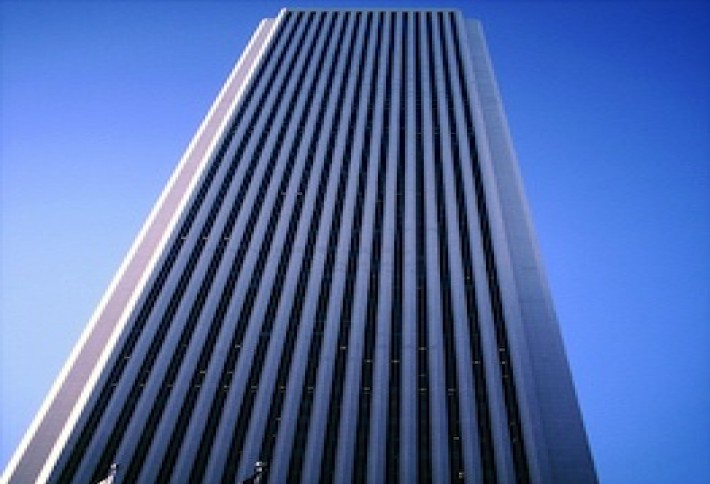 The country's fifth-tallest building has a big birthday this year, but we don't think it looks a day over 39. While occupancy is now 83%, the building's leasing agents, JLL's Steve Smith and Mike Curran (JLL's global HQ is in the building), tell us it was like leasing a new development. BP sold the tower to Blackstone in '98, putting 750k SF to sublease (which expires this December). Piedmont Office Realty Trust picked up the property in '03, then Kirkland & Ellis vacated 500k SF in '09. That means a nearly new, big-name tenant base: a400k SF lease for Aon, 260k SF for KPMG, and 150k SF for Integrys (all 15-year deals), as well as 100k SF for Federal Home Loan Bank, 55k SF for UnitedHealthcare, and a 175k SF renewal for Edelman.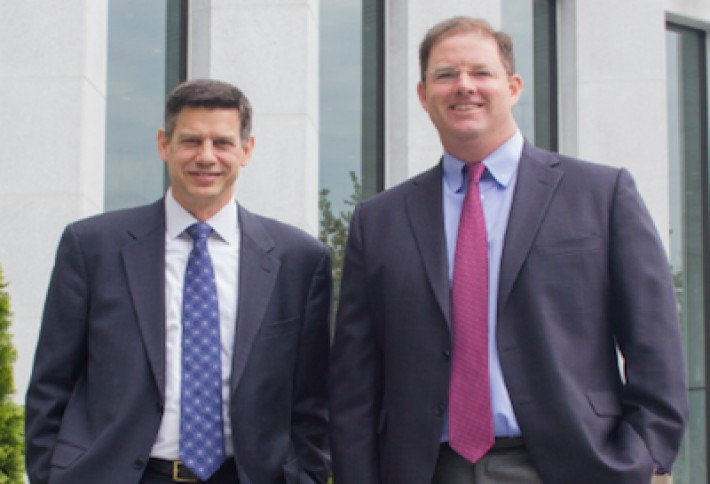 The Aon Center's 'hood has also seen a dramatic transformation since the building broke ground. Lakeshore East is now a bustling mix of apartments and condos, surrounded by Millennium Park, the expanded Blue Cross Blue Shield Tower, a new Mariano's, a new Radisson Blu hotel, the upcoming Maggie Daley Park, and white tablecloth restaurants like III Forks. It seems like almost every year and a half a new building goes up, and "things don't just close up at the end of the day," they say. (And all the while the Aon Center keeps telling stories that start "back in my day...") The JLL duo's days don't just end at Aon either: Steve (left) is busy helping plan his daughter's wedding and Mike (right) is practicing his swing for an upcoming golf trip to Scotland.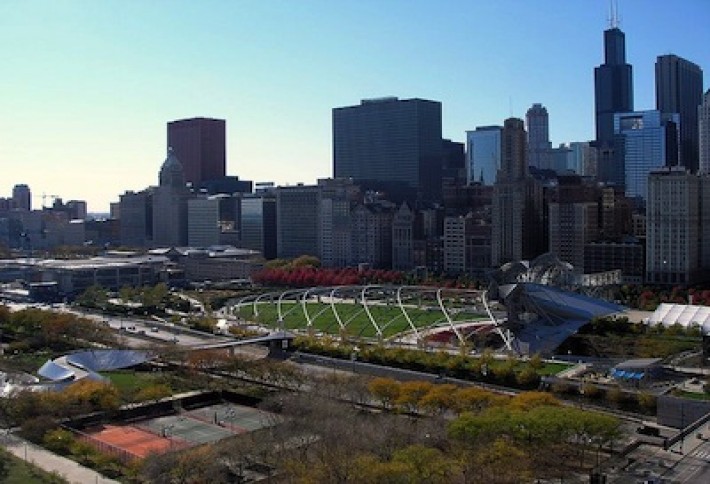 Steve and Mike say the Aon Center's leasing velocity reflects the office market's migration downtown, and its large floor plates are conducive to high-tech tenants like Microsoft (80k SF), whose Midwest HQ is in the building. They're aware of new projects like River Point but not focused on them: Nothing will come online until 2016, the earliest, and many tenants are not in the market for over $50/SF gross rents (versus around $35/SF at Aon). Fun fact: the Edward Durell Stone/Perkins+Will-designed tower, formerly the Standard Oil Building (aka, "Big Stan"), made a cameo in the 2011 movieTransformers: Dark of the Moon.