News
Life Sciences Love Boston: Part II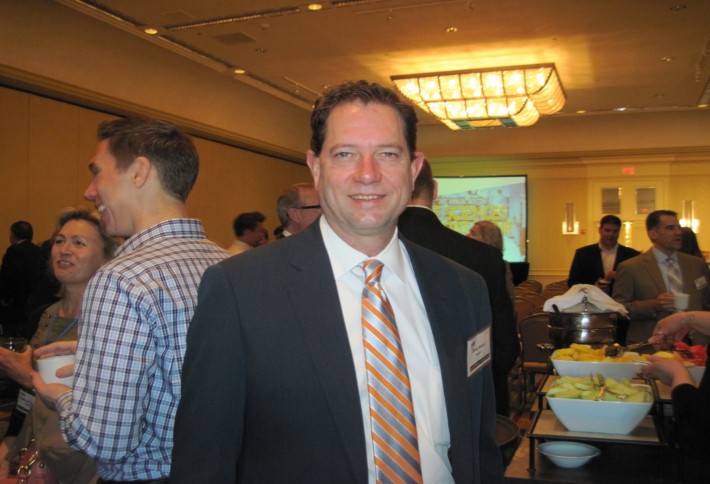 While networking during Bisnow'sLife Sciences Summit (previous coverage here), we snappedNelson BlackCowprincipal Brad Black. He expects the two new buildings his interior design firm is working on forBiogen Id ec in Cambridge to be completedthis summer, most likely June.Biogen had moved part of its Cambridge staff out to the burbs. But soon afterward, a new CEO came on board and decided to return a substantial portion of the staff to Cambridge. (They just couldn't resist the siren song of intellectual coffee shops.) It'll occupytwo new build-to-suits: 315k SF at 225 Binney St (developer Alexandria; builder Consigli); and 175k SF at 300 Binney St (developer Boston Properties; builder Lee Kennedy.)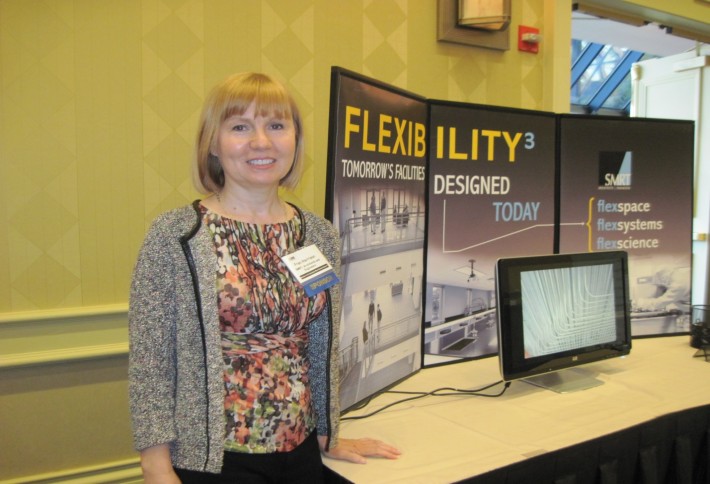 SMRT, architecture, engineering and interiors--an event sponsor based in Andover--recently engineered an R&D cleanroom suite and host of related infrastructure upgrades for Draper Laboratory at Technology Square in Cambridge. Chief marketing officer Fran Harrison tells us SMRT is also leading the design for a 640k SF hospital for Maine General Health in Augusta,in association with TRO Jung|Brannen. One of the largest IPD projects in the country, construction will be completed in September, nine months ahead of schedule.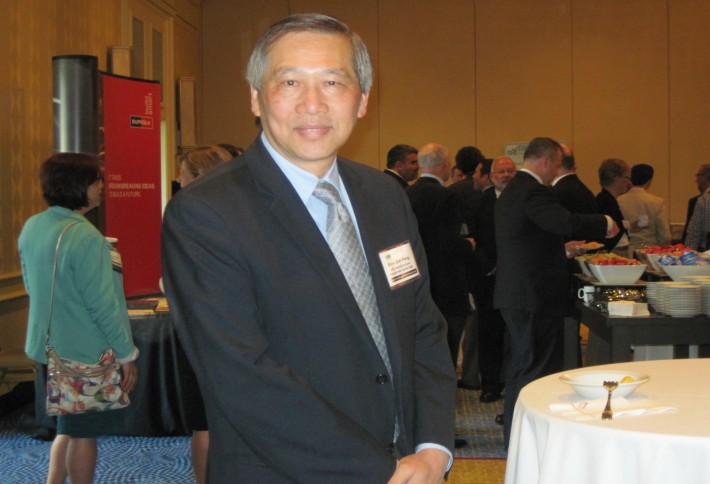 ARC/Architectural Resources Cambridge principal Been Wang told us about the recently completed $400M Albert Sherman Center at UMass Medical in Worcester that his team designed. LEED Gold Certified, the 512k SF building was unusually complex. The site includes a 40-foot drop from one section to another. (Reality show idea: Extreme Surgery.)Also, the new research tower and educational facility for medical and nursing students, faculty and staff have to serve as a link to the existing medical school. Other features: wet and dry labs, a vivarium, lecture rooms, conference space, fitness center, cafeteria and a 1,440-car parking garage.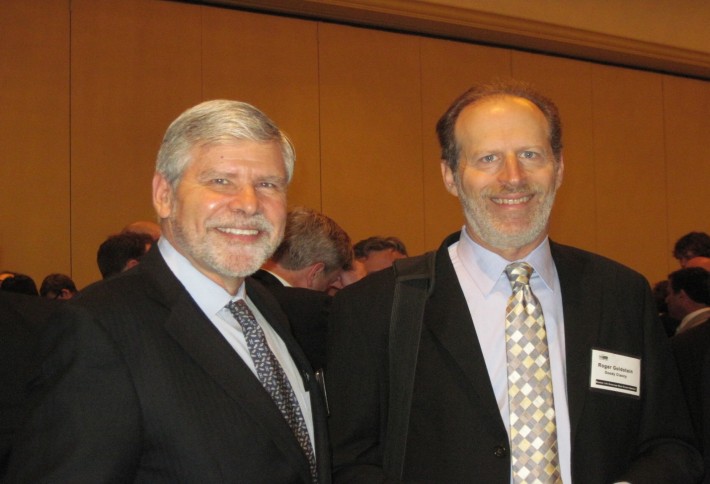 We snapped Jacobs KlingStubbinsprincipal Scott Simpson, an event sponsor, with Goody Clancys Roger Bernstein, whos working on the Integrated Science complex at UMass Boston. The 220k SF property is under construction and due for completion early next year. Scotts firm is busy designing Lab Central-- laboratory incubator space--for MIT,Millenniums new 220k SF building adjacent to University Park and a 300k SF building at the Alexandria Center for Life Sciencein New York.
What do you plan to do on the next sunny day? Tell susan@bisnow.com