North Stationis poised to become a new downtown superstar. For decades, it was hidden by the soot-drenched elevated highway and T line. But after 30 years of planning, public infrastructure projects, and pioneering developments, it has$1.2Bunder developmentand moreon the way.
From Causeway Street, where the $134M Victor (right) is being built by Simpson Housing, its now an idyllic walk to the Financial District along the Greenway (at least when the windchill isabove zero). But before the federal/state-funded $15B Big Dig, this vista and the priceless acreage that runs along Boston Harbor was consumed by the elevated Central Artery and T line. Once the infrastructure was re-built underground and a new Boston Garden and T stop erected, private developers like Trinity Financial started building housing in a district that had been mostly offices and retail that served the Garden (which hosts 250 shows and more than 3 million visitorsannually).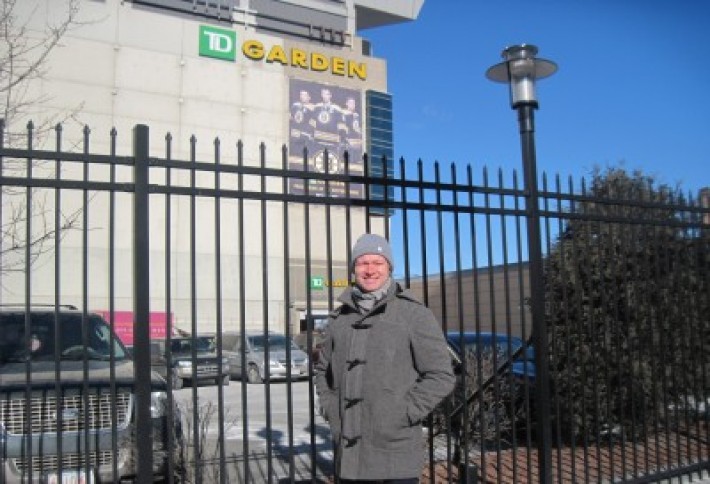 We snapped BRA senior planner/project manager Jonathan Greeley in front of the sports arena owned by Delaware North and the parking lot, where it and Boston Properties hope to develop 1.3M SF of housing, offices, hotel, and large-scale retail (including a supermarket). It will enhance one ofBostons most transit-oriented downtown neighborhoods, which he says is ready for dense mixed-use development. Within a few blocks are six potential projects that all include residences. On one side of the neighborhood is the West End and its MGH cluster, and on the other is theNorth End with its popular restaurants and retail.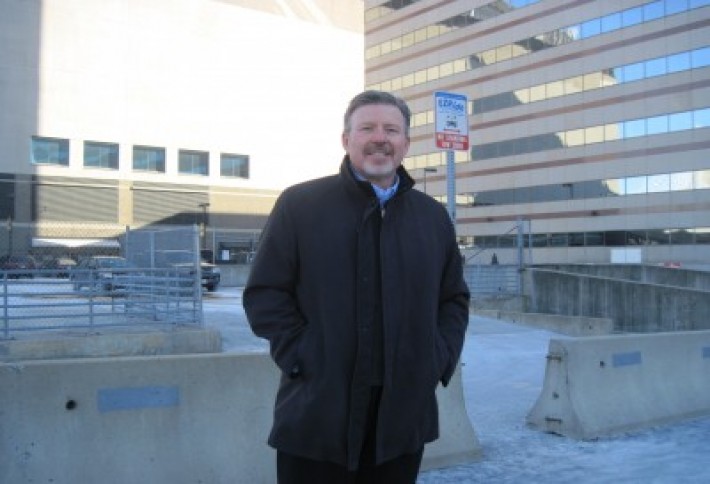 Behind the Garden, the Tip O'Neill Federal Building, and facing an elevated portion of Storrow Drive, AvalonBays Scott Daleis directing development of the $200M Nashua Street Residences. Three years of construction, slated to start Q3 13, will deliver a 38-story tower with 303 apartments and amenities galore. (Anyone else suspicious about the number of 3's involved in this?) The REIT chose this location because its near several employment centers: the Financial District, MGH, and Kendall Square. Its adjacent to the new North Station T and commuter rail stop. Helping to drive the area renaissance are about 1,500 housing units that are in development, plus new offices and retail that will create jobsand usher in more changes.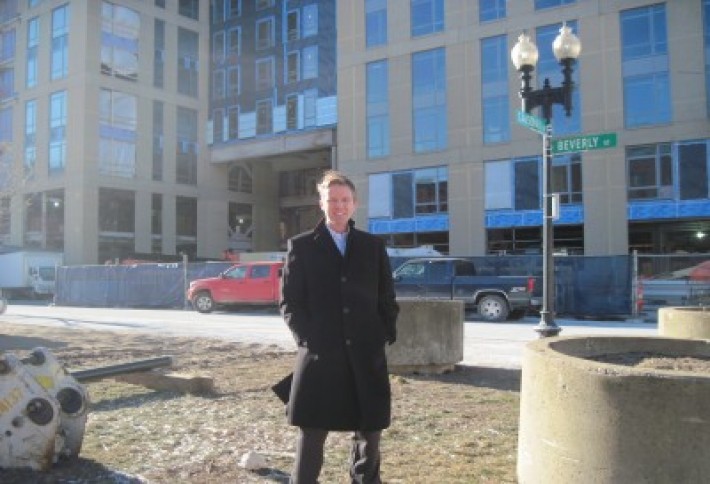 CBT Architects Philip Casey is on the site of Boston Development Groups $175M Merano: 230 housing units and a 210-keyMarriottCourtyard designed by his firm that is likelyto start construction this summer. Its one of several development sites created by the Big Dig. When an elevated portion of 1-93 ran overhead, the landwasn'tbuildable. But when the Central Artery was demolished and re-built underground, these parcels became prime property. They provide an opportunity to create more housing and with it, a 24/7 neighborhood walking distance to most CBD offices. In five years, Philip says, people wont recognize North Station. (That means leave a few breadcrumbs so you can find your way around.)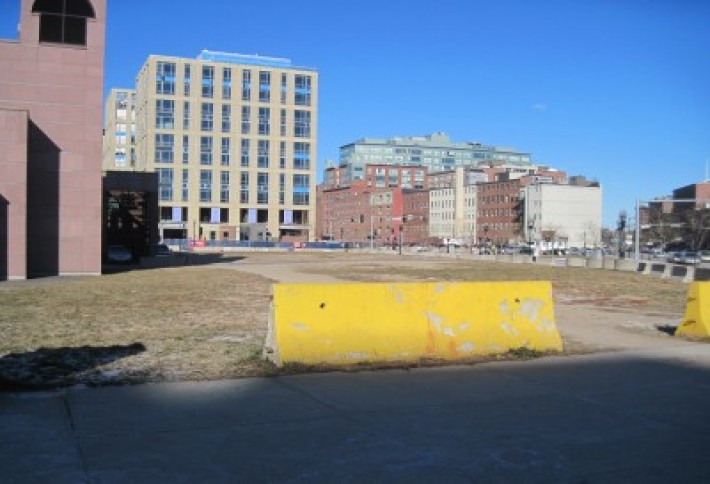 This site, One Canal St, will be reinvented by Trinity Financials $175M complex of 320 apartmentsand 21k SF of retail designed for an urban supermarket to which the city is committed, Jonathan says. The city, which has long workedto prepare the area for private development,also will invest $10M to improve Causeway Street with sidewalks wide enough for caf seating, benches, landscaping (we vote for real trees), and new lighting. North Station reached this turning point after decades of public investment and planning that included the neighborhood as an essential partner, says the Downtown North Associations ED RobertO'Brien. After 20 years of work, it's an overnight success.