News
More from our Affordable Housing Summit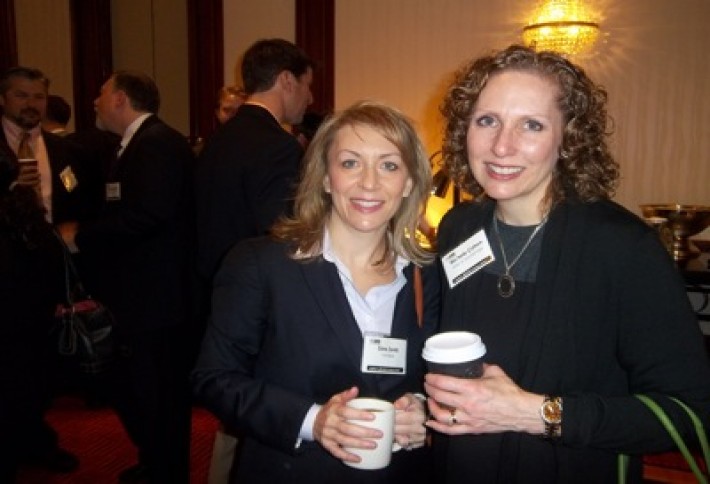 At Bisnow's Affordable Housing Summit last week, we snapped Venable's Gina Zentz and Miles & Stockbridge's Michele Cohen, who says business is booming and she's got a big Prince George's deal closing soon. Gina's bragging rights: Many think of Venable as a DC powerhouse, but its first office/HQ was right here in Baltimore.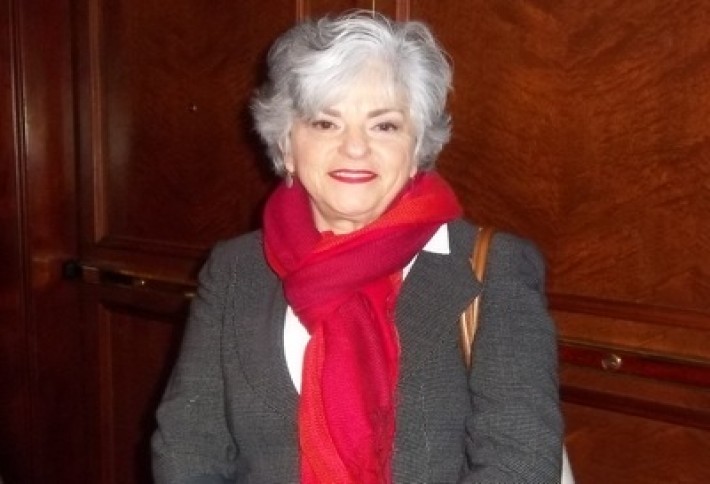 Chickie Grayson tried to play it modest, but we'd recognize the Enterprise Community Partners CEO and her colorful fashion sense anywhere.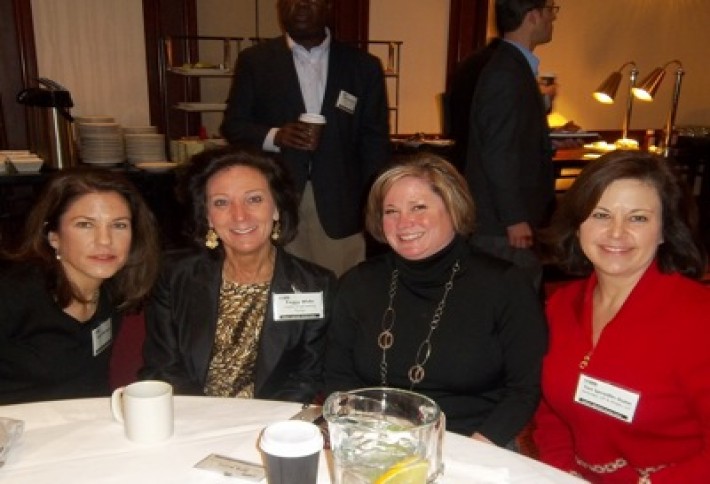 Karen Pecoraro, Axiom Engineering principal Peggy White, Lakeside Title's Meg Moon, and attorney Teri Spradlin-Dahn are thinking about sunnier days. The fearsome golf foursome tells us they prefer best-ball/captain's choice tournaments to take advantage of the two strong drivers and two ace putters among them. (Who's which? Peggy says it depends on the day.)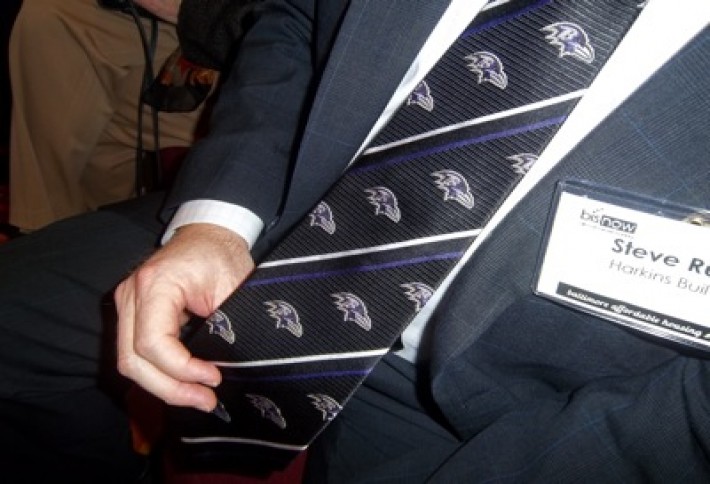 Harkins Builders' Steve Rubin wore this tie just for Bisnow Baltimore reporter (and Pittsburgh native) Amanda Metcalf.