Last night we went to the Embassy of Austria for An Officer and an Auction date auction benefiting The GI Film Festival,as 13 military bachelors were bid up for dinner dates, including actor Scott Elrod.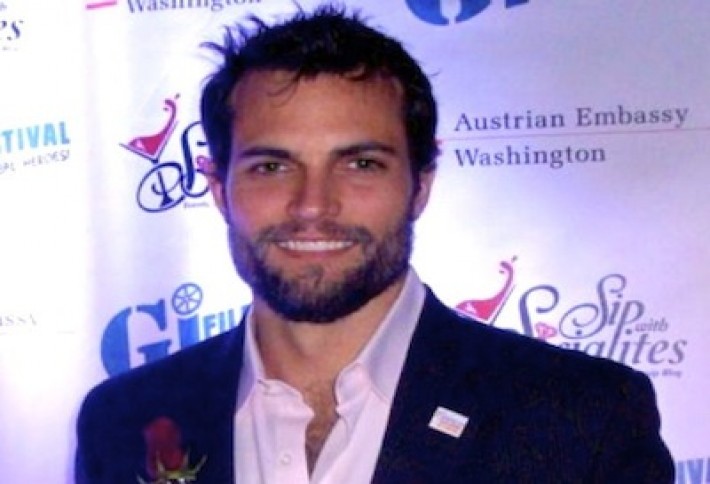 We snapped the former air traffic controller who appeared in Academy Award-nominated Argoand was the final bachelor to take the stage. He'll go out with two lovely ladies, who each bid $1,700.
WJLA's Britt McHenry was emcee and auctioneer. Guests enjoyed an open bar, passed hors d'oeuvres, and music by Vicky Golding ofC*A*M*M*O (Center for American Military Music Opportunity).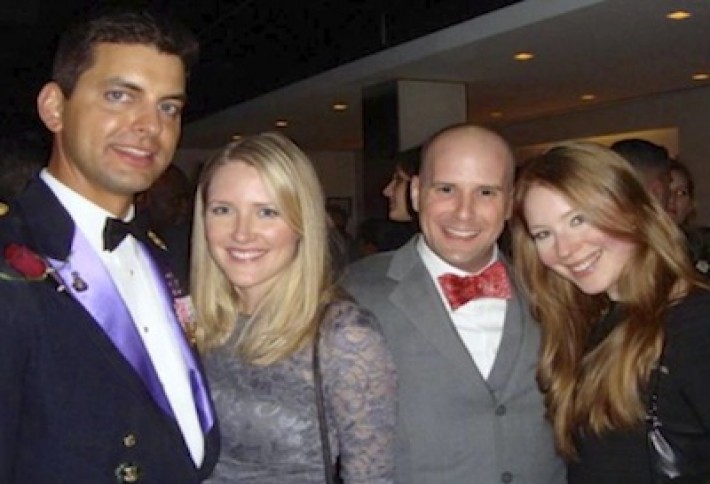 Afterward, guestscontinued the fun atL2 Lounge. Here, bachelors, US Army's Conrad Jakubow and Keith Toy with PNC Bank's Tricia Mininger and Hope for the Warriors'Julianna Jacobson.