News
How To Get Jamie Gorelick To Your Birthday Party
Is spring really here? We've been burned before. (Well, technically frozen.) But there is one surefire sign of the season: the American Bar Association business law section's annual spring meeting.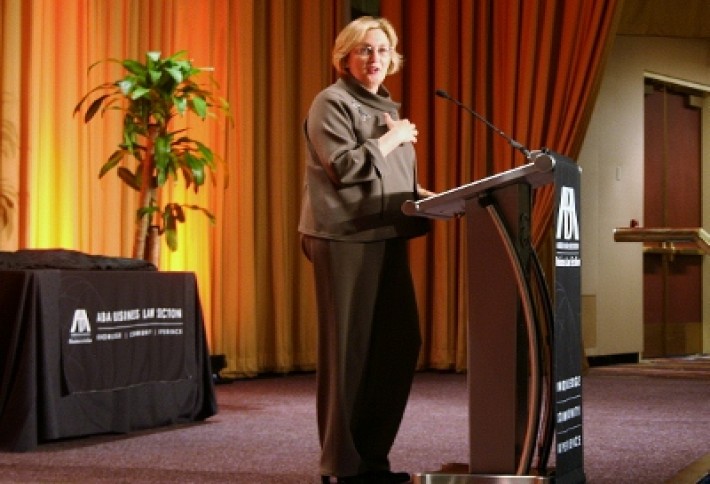 For the section's 75th anniversary spring meeting, over 1,800 legal types gathered for three days of excitement (mostly in the form of panel discussions) at theWashington Hilton.Jamie Gorelick was keynote at the capstone luncheon. The WilmerHale partner and former deputy US AG and Defense GC reflected on the last 75 years. She pointed out 10 trends, including lawyers changing where they practice (including moving online) due to client mobility or job availability; new business development tools, most online; representations "sliced and diced" like never before; and commoditization of some parts of law (she sees RFPs every day).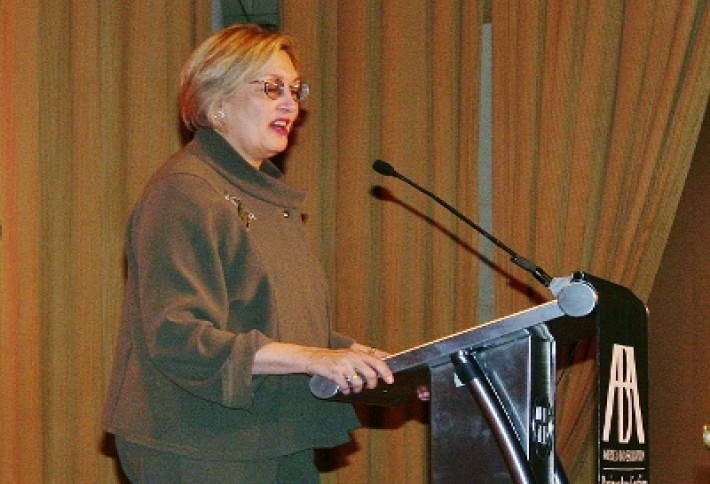 Theindustry's survivors will be "the boundaryless and the fluent": problem-solvers who are comfortable across jurisdictions and approaches.Her bottom line is that the most challenging work, and therefore the most fun, remains.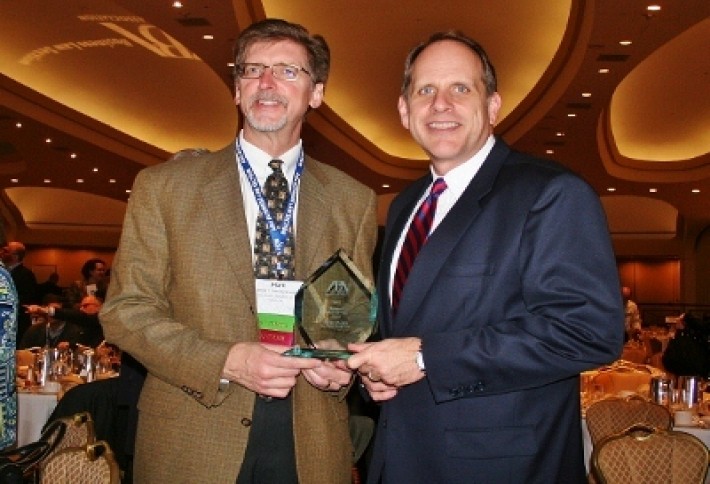 After the awards, we snapped one held by Troutman Sanders franchise practice head Mark VanderBroek and firm managing partner Steve Lewis. They picked up the National Public Service award on behalf of the 625-lawyer firm.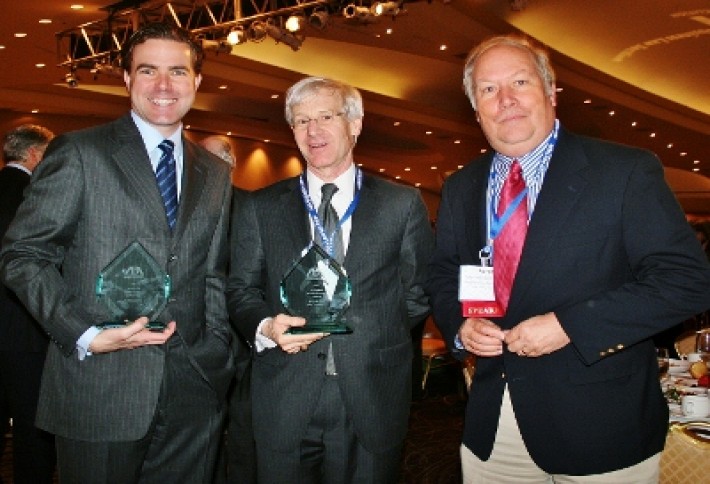 Verizon snagged theNational Public Service award for corporate law departments--VP and deputy GC John Frantz holds it on the company's behalf. He's with individual recipient Patterson Thuente Pedersen's Jim Patterson and Bingham healthcare industry group co-chair Peter Carson.John's been with Verizon for 13 years and is based in NJ; he hit the road (make that the Acela) after this picture.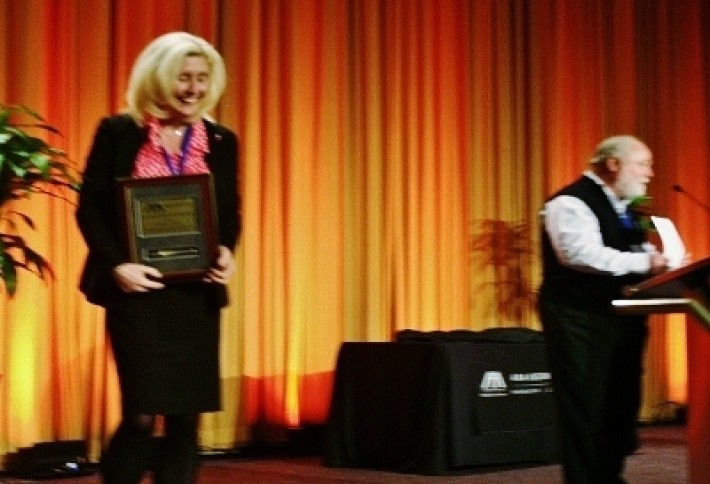 The Jean Allard Glass Cutter award wasn't announced until the luncheon, and winner Kathleen Hopkins looked genuinely surprised. The prize, named after the first woman to chair the section, is given annually to an exceptional female business lawyer. We snapped Kathleen onstage just after section chair Marty Lybecker of Perkins Coie announced her name.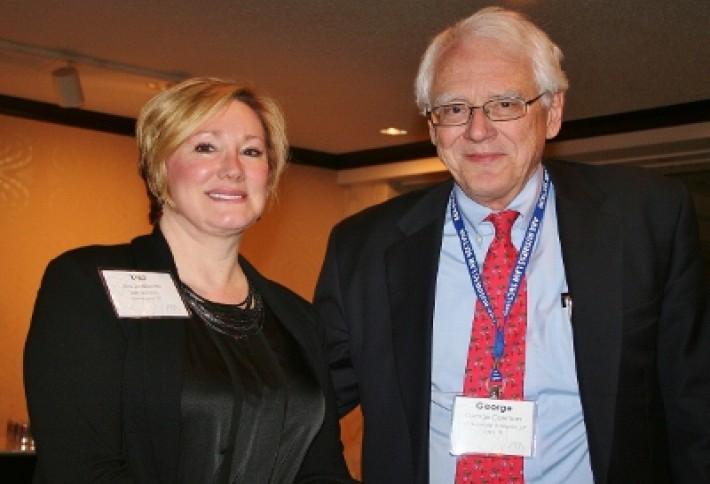 Out in the lobby, we spotted Dentons partner Lisa Ledbetter. (Note SNR Denton's new name;itjust completed its big merger with Salans and FMC.) Lisa, former Freddie Mac VP and deputy GC, is with Bell Nunnally & Martin's George Coleman, who came in from Texas. Lisa tells us she was recently out in Carlsbad, Calif.,to speak at another conference. Her daughter, on spring break, took advantage of the sunny locale to come along.