News
What's In Store for the Waterfront
We hit up the Mid-Atlantic ICSC conference this week, an event packed with real estate brokers and developers. Not your typical foodie crowd, we know. But this wasn't for taste testing. These are people who holdthe key to new restaurants coming to the DC area.
National developer Forest City will be developing a42-acre piece of land stretching from the Navy Yard to Nats Park along the Anacostia over the next 15 years. Marketing director Gary McManus (flanked by associates Shawnna Eaton and Shelly Pratt) filled us in on the many dining concepts coming toThe Yards,their mixed-use development on the SE Waterfront that's in progress. It includes three historically protected buildings that are being revamped for "adaptive reuse." The Navy Yard outfitted battleships during wartime, so many of its buildings were factories that supplied the operation. All of the adaptive reuse buildings are being named for their original uses in order to maintain a connection with the area's rich history.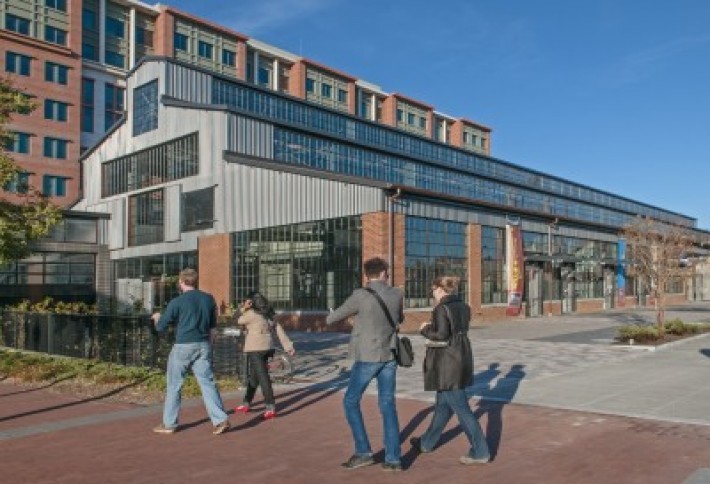 The Boilermaker Shops will be a mixed-use building, with the first floor dedicated to retail. The Neighborhood Restaurant Group (Birch & Barley, Churchkey, and more) is opening two concepts there. Their Bluejacket craft brewery and restaurant is slated to open in May, and they'll also open a third location of their popular NoVa bakery, Buzz. Capitol Hill restaurateur Xavier Cervera (The Chesapeake Room, Molly Malone's, etc.) is opening a BBQ joint called "Willie's Brew & 'Que"--look for open doors this summer. There will also be a Nando's Peri-Peri opening in June. And Gary tells us there are three restaurant units still available for lease at the Boilermaker.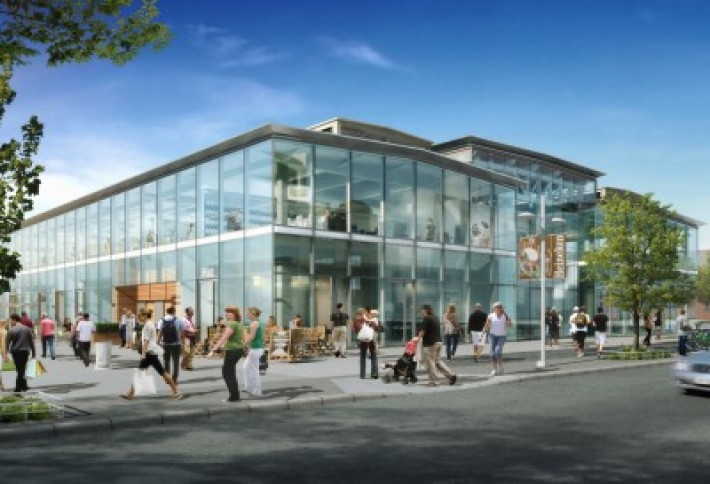 The Lumber Shed, the building closest to the water, has leased two of its five restaurant spaces. There's room for two more table-service concepts and one fast-casual. NYC chef Michael White signed for the third outpost of his casual Italian Osteria Morini (the first is in Soho and the second in the equally glamorous Bernardsville, NJ). The owners of Barracks Row's Zest American Bistro have signed on to open Agua 301, a modern Mexican concept. Both restaurants open this summer.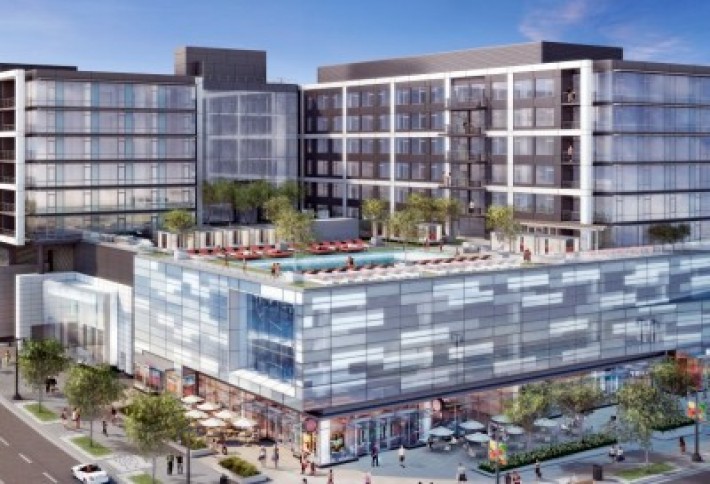 The Foundry Lofts, a mixed residential/retail building that is already open, has a Potbelly and Kruba Thai restaurant up and running--successfully, Gary adds. The fourth building in The Yards-- the only one that isn't an adaptive reuse--will be a residential/retail building called Twelve12 opening in mid-2014. In addition to an eatery or two (no leases have been signed yet), Twelve12 will have a Harris Teeter and a Vida Fitness complex, with Bang salon, Aura spa, and smoothie bar. Forest City is also making over the Ballston Common Mall, including a refresh of the facade, an updated tenant mix that will include new restaurants,and the addition of residential space up top; the earliest we can expect delivery on that is 2016.