News
Next MindShare Class Kicks Off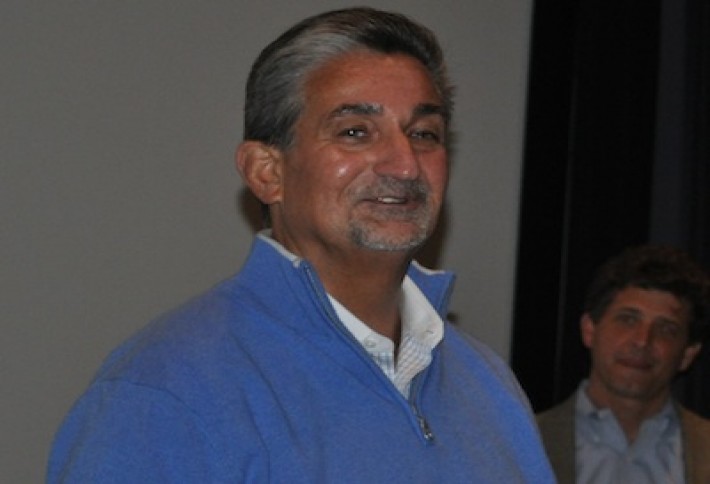 A svelte-looking Ted Leonsis welcomed the next MindShare class last night at the Verizon Center. Per tradition, the former AOL exec and owner of the Capitals and Wizards gives an inspiring speech about business and life. Among his kernels of advice: happiness is the key to a successful business, and businesses need to have empathy. MindShare is a invite-only program that mentors rising entrepreneurs.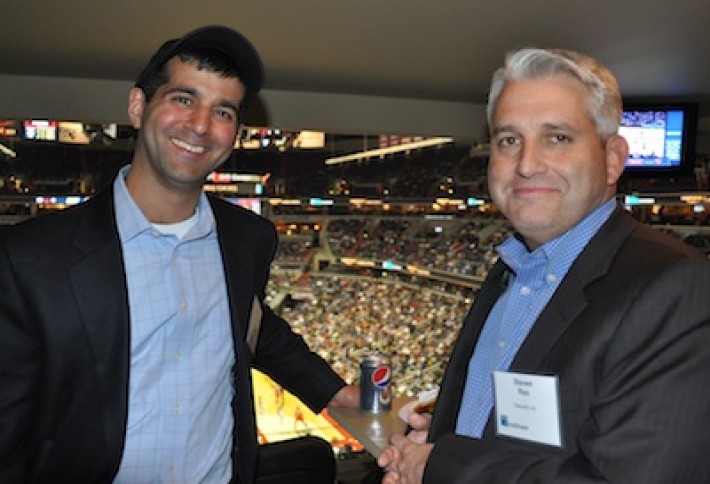 Among the 60 new MindShare inductees are YaSabe's Zubair Talib and Relevate's Steven Rao. That's them sitting in Ted's box watching the Wizards beat the Bulls 90-86. Zubair's grin most likely comes from recently raising a $2.7M seed round. Steven's company provides consumer and business data, database management, data modeling, and analytics. (What does his analysis say about Ted's seats not being closer to courtside?)
What advice would you give a rising tech entrepreneur? Tell Bisnow's Tania Anderson.