News
Inside The 1776 Secret
Walking into 1133 15th St NW may seem like any other DC office building. But when the doors open on the 12th floor, visitors will one day enter an entrepreneurial environment like no other.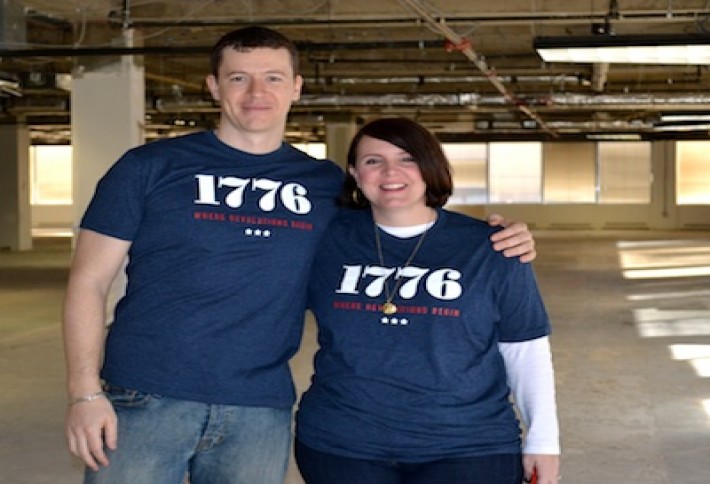 Known as 1776, it's being described as an incubation platform by its co-founders Evan Burfield and Donna Harris. Until now, they haven't said much publicly, but today they unveiled it to business and political leaders, including DC Mayor Gray who provided a $200,000 grant. The space will be home to startups from all over the world that want access to some of DC's unique assets: federal agencies, regulators, universities, embassies, and other startups. The universities and embassies will even occupy some 1776 space, along with The Fort tech accelerator and other programs to be announced in the coming weeks.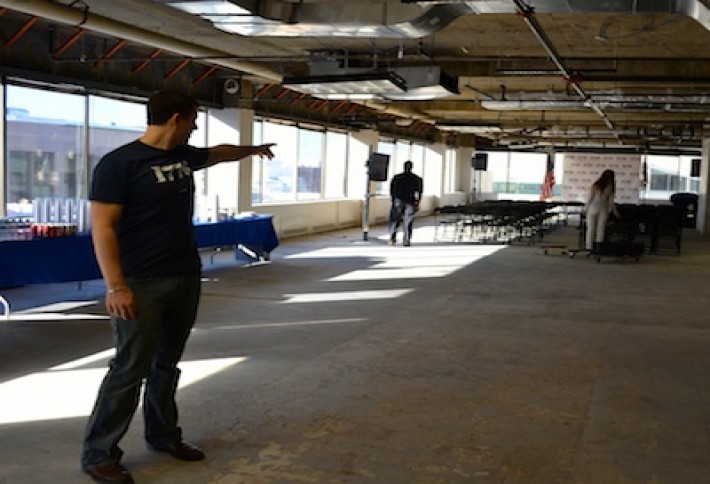 The space is 15k square feet with an option to grow to 60k by expanding to other floors in the building. It has lounge areas, a cafe, event space, subscription-based co-working space, permanent offices, and conference rooms. At least 75% of it is already spoken for, mostly by DC-area startups like Social Tables and Troop ID. And that's without any marketing. Evan says eventually it'll draw more out-of-town entrepreneurs from different industries.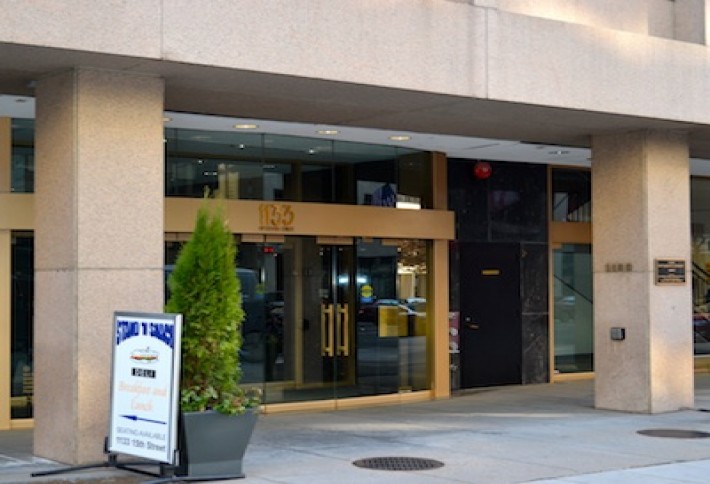 Interior designer Maggie O'Neill, who worked on Lincoln Restaurant, was hired to create 1776's interior. It will incorporate Washington patriotism and history, says Evan, through a "barn loft" look. That means concrete floors, exposed ceilings, Queen Anne sofas, church doors, and stained glass. (Think Tryst for startups.) Much of the furniture will be on casters to allow for easy transformation to event space. Aside from the city grant, the project is being funded through revenue from co-working memberships, events, and corporate partners to be announced.