News
EagleBank Presents: 15 Things You Need to Know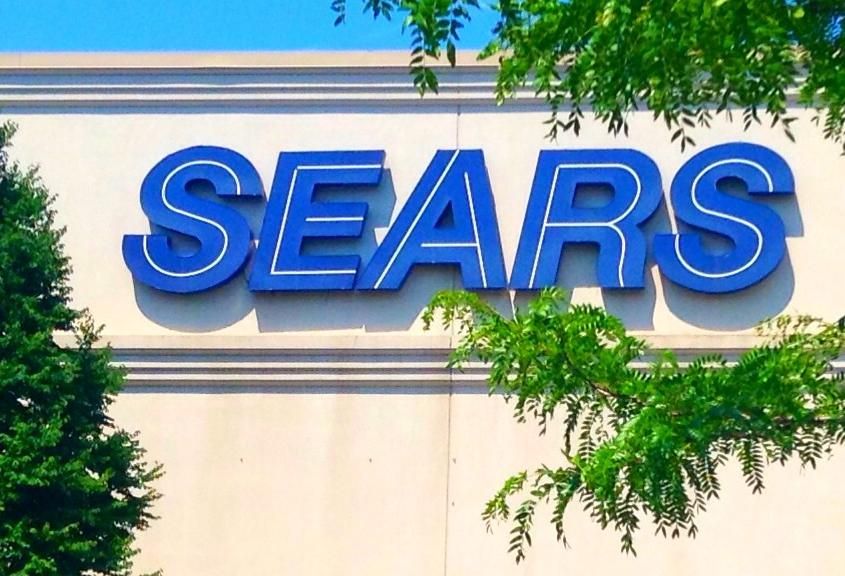 Sears Files Chapter 11 Bankruptcy:
Here's What You Need To Know
The ongoing saga of the rise and fall of century-old department store chain Sears is nearing its end. The Illinois-based retailer
officially filed for bankruptcy Monday after years of financial struggles
and a mountain of debt it has been unable to pay down, including a $134M debt repayment that was due by Monday. Sears online and in-store business will continue to operate as normal during bankruptcy proceedings.
15 OTHER THINGS YOU NEED TO KNOW
Forest City Submits Plan For 348-Unit Apartment Building At The Yards
Can the Tech Industry Create More Resilient And Affordable Cities? Join For Dreamit x Bisnow Innovation Summit Nov. 6-7
Redbrick Files New Rezoning Application For Poplar Point Site Following Appeal
Regus Sues WeWork For Poaching Tenants, Trademark Infringement
Looking To Stand Out In The Competitive Real Estate Industry? Set Yourself Apart With A Master's In Real Estate From Georgetown University
Next Week! Cordish Cos., Peebles Co., SBE Entertainment, Trump Hotels, Radisson Hotel Group And More At Hospitality East
Downturn Is Coming, But Its Overall Commercial Real Estate Impact Is Anyone's Guess
Developer Tied To Kushner, Trump, Cohen Sued For Alleged $100M EB-5 Fraud
In Prince George's, A Battle Over Whether Developers Must Fund School Construction
Join The D.C. LinkedIn Community, Sponsored By Bisnow, For Networking Opportunities And Exclusive Discounts And Announcements
Paul Allen, Microsoft Co-Founder, Real Estate Investor, Dies At 65
Facing Decrepit Conditions, Another D.C. Apartment Building Goes On Rent Strike
Gold's Gym In Courthouse Listed For Lease
Bar Asho Coming To Village At Leesburg
Renovations Proposed For Sheraton Reston
4 Things Retailers And Landlords Want You To Know About Consumer Shifts
Geolo Capital's John Pritzker On The Company's Next Moves After Sale Of Two Roads Hospitality
CoStar Buys Big U.K. Commercial Property Search Portal Realla
Beyond The Bio: 16 Questions With Build Group SoCal President Todd Pennington
&nbsp
Bisnow Jobs: CRE Openings in Washington DC