News
16 Things You Need to Know This Morning
If you don't
see the cool
pictures, please click here!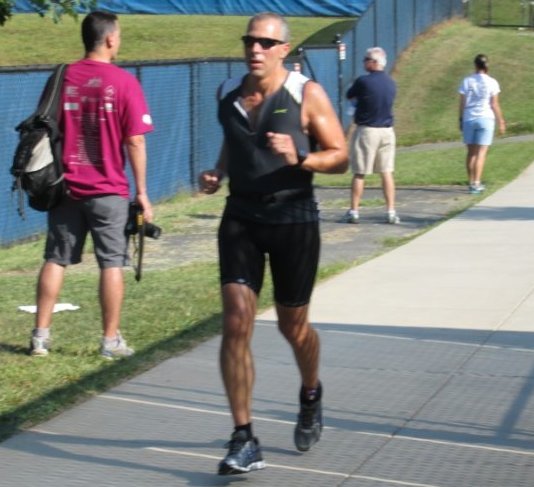 What You Don't Know About Aaron Katz
Photo: Competing in Reston Triathlon.
Title: President/CEO, Modus Hotels.
Company: Lifestyle hotel group with $75M revenue; 700 employees; offices in DC, Baltimore, Philly, and Chicago. 
Job function: Manage debt and equity capital; structure deals; raise capital; mentor operating team. 
Memorable project: Avenue Suites – 125-room hotel redevelopment in 2011 at 2500 Penn. Ave. Complete transformation of older mid-scale hotel to full-service, upscale, lifestyle hotel. Ranked 3rd on Trip Advisor of all DC hotels. 
Current project: Ground-up construction of 245-room hotel on H St., in Chinatown.
Why CRE career: Grandfather owned grocery store and invested in small (3-4 unit) apartment buildings on east side of K St., and Adams Morgan. He sold them in early 90s to fund his retirement. 
Grew up: Bethesda, remembers when I-270 was two lanes. 
Current home: Chevy Chase.
School: Emory (business) and Georgetown (JD and MBA).
First job: Ice cream server at Carvel's Wintergreen Plaza store in Rockville, first foray into hospitality.
Dream job: Same as current but with people not overpaying for assets, inexpensive construction materials, and banks excited about non-recourse lending. 
Daily habit: Run (4-16 miles), bike (20-70 miles), or swim (1-2 miles).
Favorite app: Sonos.
Favorite movie: The Godfather.
Favorite restaurant: Rose's Luxury. [Editor's query: How the heck to you get in?]
Favorite music: Justin Timberlake and surrounding hip hop and R&B influences – Michael Jackson, mid-90s rap, Maroon 5.
Favorite vacation spot: Paris.
Guilty pleasure: Chocolate - any kind works!
Bucket list: Compete in Ironman Triathlon World Championships in Kona, Hawaii.
Family: Married, two daughters (ages 12, 15).
Startling fact: Can't stay awake past 10 PM. 
16 OTHER THINGS YOU NEED TO KNOW THIS MORNING
© 2014, Bisnow LLC, 1817 M St., NW, Washington, DC 20036. All rights reserved.
To UNSUBSCRIBE from future emails or to modify your email subscription preferences click here.