News
16 Things You Need to Know This Morning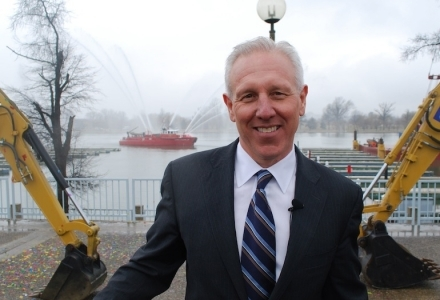 What You Don't Know About Monty Hoffman
Company:
Mixed-use and residential builder.
Most memorable project:
The Wharf, a $2B transformation of SW DC—hotels, offices, apartments, condos, concert space, marina, piers, restaurants. Phase 1 completion 2017.
School:
University of Pittsburgh.
First job:
9
th
grade through college, construction job, digging ditches, laying brick, operating backhoes, and framing. Worked a summer in coal mining, 3 miles underground, installing props to keep ceiling from caving and spreading lime on walls to neutralize methane.
Job you'd like to have in another life:
Roller coaster designer.
Person (living or dead) you'd like to meet:
Jesus and future grandchildren when they're 50.
Greatest fear:
Being irrelevant.
A daily habit:
Coffee and paper before daybreak.
Favorite music group and song:
From Jack Johnson to ACDC.
Favorite book:
The Walkable City
by Jeff Speck.
Favorite movie:
It's a Wonderful Life.
Favorite vacation:
Skiing out west.
Favorite restaurant:
Fiola Mare (DC).
One item on your bucket list:
Learn guitar.
Family facts:
Married to Traci 23 years; Three children, Nate 21, Tori, 20, and Taylor 16; 2 dogs, 3 horses, and chickens.
Hobbies:
Skiing, biking, hiking.
Startling fact:
Chickens produce over a dozen eggs daily and wife sells them. "Whenever she wants anything she says she simply used the 'egg money.' Sometimes you ignore math to get along…"
16 OTHER THINGS YOU NEED TO KNOW THIS MORNING