News
15 Things You Need to Know This Morning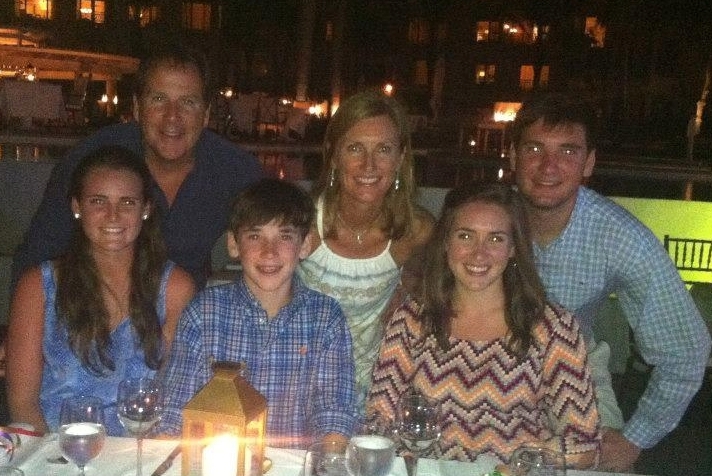 What You Don't Know About Peter Farrell
Title: Managing partner, CityInterests.
Photo: Family photo in Turks and Caicos.
Company: 8-person firm run with co-partners Alan and Jonathan Novak, focused on mixed-use, transit-oriented developments in DC and Alexandria. Developing over $800M of projects.
Job: Work with investment partners, debt providers, city administrators, and design teams.
Memorable project: Sale of CRT Properties for $1.7b – 11.7M SF in 137 office buildings. Great for shareholders and intense to close.
Current projects: Parkside – 3.1M SF mixed-use development on 295 and Minnesota Ave Metro. Includes 1,500 residential units, up to 750k SF office, five schools, primary care clinic, 50k SF retail, and public park. Connects to Metro by new pedestrian bridge. Also co-developing (with Rooney Properties) 500 N. Union in Alexandria. 238k SF, including 120 key lux boutique hotel, 75 lux condos, and 23k SF retail.
Why CRE career: As former lacrosse player from Georgetown, it was real estate or Wall Street.
Grew up: Drexel Hill, Penn.
Current home: Bethesda.
Why DC: Georgetown University – came with identical twin brother, who went back home.
First job: Mowing lawns and painting apartments in South Philly at 13.
Job in another life: Surgeon.
Daily habit: Read two newspapers.
Favorite app: Sonos.
Favorite movie: Waking Ned Devine.
Favorite restaurant: Oakville Grille and Wine Bar – can't beat the salmon or rockfish.
Favorite musician: Bruce Springsteen – Rosalita and Born to Run.
Favorite vacation spot: Ireland.
Guilty pleasure: Vitamin P (pretzels).
Bucket list: Just went skydiving; next is race car driving.
10 years from now: Teaching history to 7th and 8th graders.
Family: Married to Stephanie; four children – "two girls at the top and two knuckleheads at the bottom"; and Chubbs, the bunny (not my idea).
Hobbies: Golf, paddle tennis, skiing, and swimming.
Startling fact: Can't type.
15 OTHER THINGS YOU NEED TO KNOW THIS MORNING