News
15 Things You Need to Know This Morning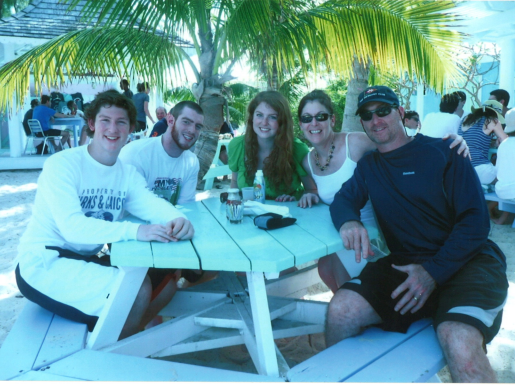 What You Don't Know About Joe Margolis
Title: Senior managing director/partner, Penzance.
Photo: Surrounded by family.
Company: 60-person firm that owns/manages over 2.1M SF in DC metro; has equal amount in pipeline. Plans to invest $200M of equity in 2015.
Job: Oversee operations and investments.
Memorable project: Neonopolis – public-private entertainment/retail development in downtown Las Vegas in 1998. First investment after leaving legal side of business. Everything that could go wrong, did. Lost millions of dollars but learned invaluable lessons.
Current project: Acquired 4040 North Fairfax Ave in Ballston. Submitted joint site plan for approval to build residential tower (330 units) on adjacent site, currently the Carpool bar and restaurant.
Why CRE career: 30 minutes into law school, realized hatred for procedures and gamesmanship of litigation, wanted transactions with touchable assets.
Grew up: Woodbridge, Conn.
Current: Bethesda.
Schools: Harvard and Columbia University School of Law.
First job: Washing dishes at Mr. Steak.
Job in another life: Coach football.
Favorite app: Tuna tartare. (Not that kind of app.)
Favorite movie: Saving Private Ryan.
Favorite restaurant: Boulud Sud in NYC (daughter is chef there).
Favorite music group/song: Eagles – Hotel California.
Favorite vacations: Italy or Turkey with family and hunting camp or fishing boat with friends.
Guilty pleasure: Cherry pie for breakfast.
Bucket list: Trip to Israel.
Family: Married to Kate 27 years; three kids (ages 24, 22, 17)
Hobbies: Playing basketball, NY Giants football, hunting, fishing, reading, and visiting historical sites.
Startling fact: Owns and loves 12 lb Bichon/Poodle lap dog.
15 OTHER THINGS YOU NEED TO KNOW THIS MORNING