News
15 Things You Need to Know This Morning
If you don't
see the cool
pictures, please click here!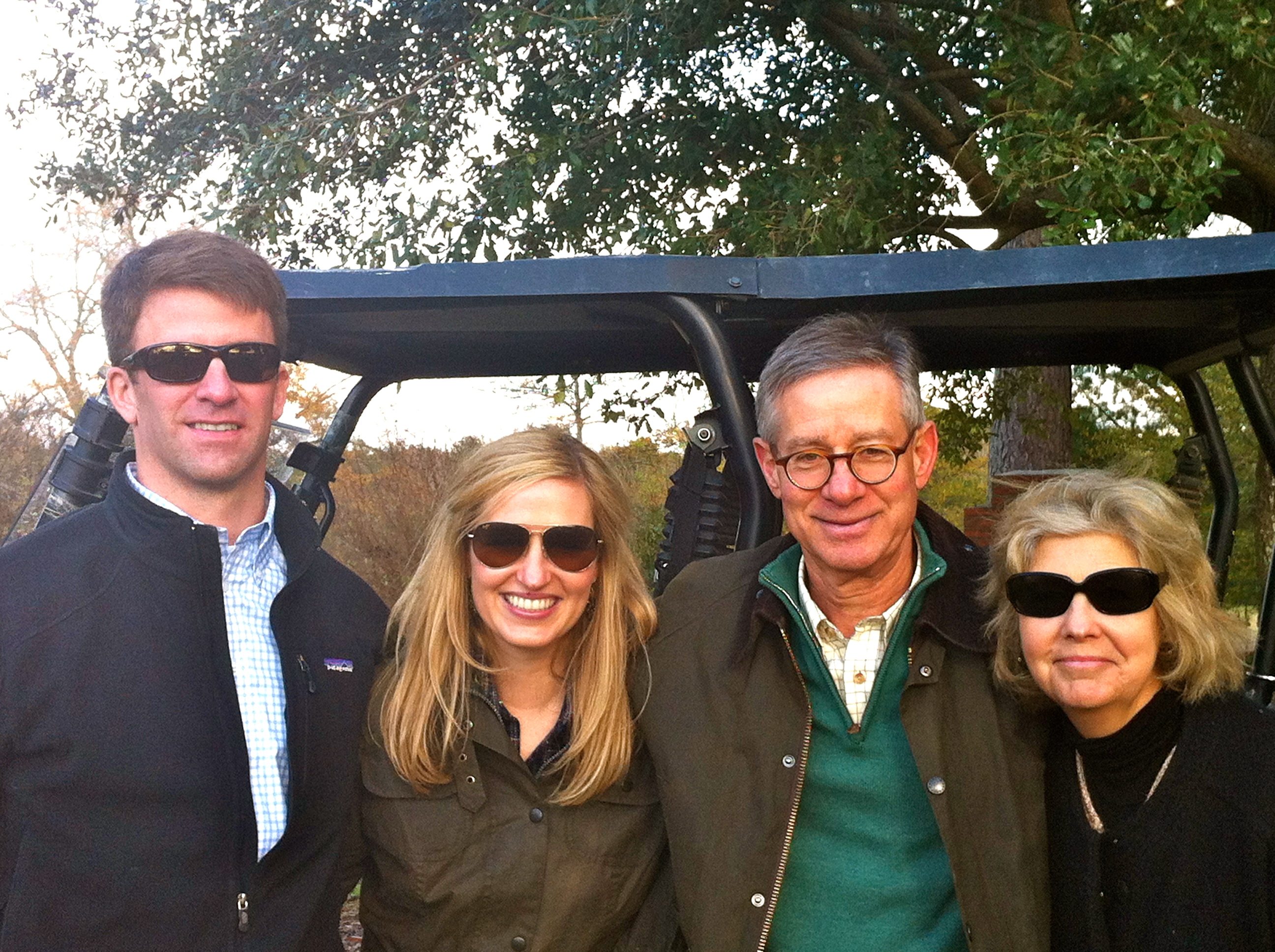 What You Don't Know About David Cheek
Title: President, The Meridian Group
Photo: Thanksgiving in Chesterfield, SC, with wife, Kathy, daughter, Liz, and future son-in-law, Wilson.  
Company: Private equity/local operator business model. 16-person firm has acquired and developed 10M SF, totaling $3.5B in value, since 1993.
Memorable project: Bethesda Metro Center – 365k SF office building and 390-room Hyatt Regency Hotel. Acquired in 1999, recapitalized/sold five times over 12 years.
Current project: Greensboro Station – three buildings, 640k SF on Greensboro Drive and near new Greensboro Metro in Tysons. Acquired from SAIC in 2013 after split. $30M renovation and increased leasing from 26% to 60% in 15 months, including 130k SF Cvent HQ. Meridian also plans to develop 13-acre adjacent site into 3.2M SF mixed-use town center.
Grew up: Frankfort, KY – state capitol between Lexington and Louisville. 
Current home: Spring Valley in DC.
Why DC: Job offer from campus recruiter, while at Darden, to work in Prudential Insurance Company's DC real estate investment office.
Schools: Centre College and UVA Darden School (MBA).
First job: At 15, worked on horse farm breeding race horses – assigned to mare duty.
Daily habit: WSJ editorial page.
Favorite apps: Parkmobile and Uber.
Favorite movies: Christmas Vacation, Old School, Risky Business, Ferris Bueller's Day Off, and Super Bad.
Favorite TV show: Anything on Golf Channel.
Favorite restaurant: La Chaumiere (Georgetown).
Favorite music group: Rolling Stones.
Favorite vacation spot: Nantucket. 
Guilty pleasure: Peanut M&Ms.
Bucket list: Hike Cinque Terre (Italian Riviera) with wife on 40th anniversary.
Family: Married to Kathy and two adult children.
Hobbies: Golf, skiing, biking, and travel.
Startling fact: Still use a flip phone!
15 OTHER THINGS YOU NEED TO KNOW THIS MORNING
© 2014, Bisnow LLC, 1817 M St., NW, Washington, DC 20036. All rights reserved.
To UNSUBSCRIBE from future emails or to modify your email subscription preferences click here.