News
15 Things You Need to Know This Morning
If you don't
see the cool
pictures, please click here!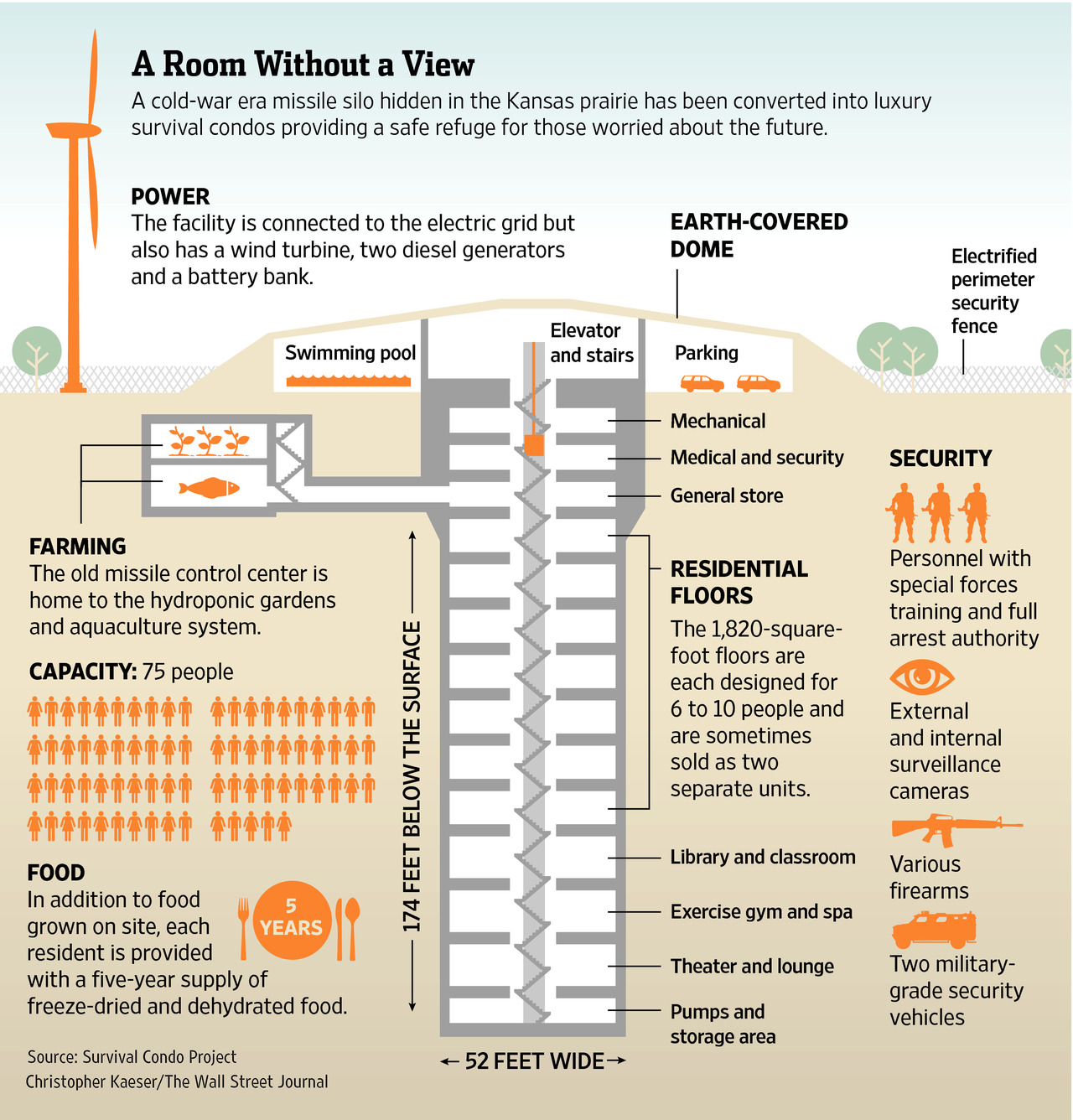 Straight out of a James Bond film, these luxury condos in the middle of Kansas encompass 54K SF and will keep you and 69 other people sustained for 5 years. Converted from an Army Corps of Engineers missile silo built to withstand a nuclear explosion, the structure's walls are up to 9 ft. thick and contain 600 tons of rebar. This ultimate survival pad isn't just brawn, though, as residents can stay entertained at the pool & spa, rock climbing wall, dog park, movie theater, and shooting range.
15 OTHER THINGS YOU NEED TO KNOW THIS MORNING
© 2014, Bisnow LLC, 1817 M St., NW, Washington, DC 20036. All rights reserved.
To UNSUBSCRIBE from future emails or to modify your email subscription preferences click here.