News
15 Things You Need to Know This Morning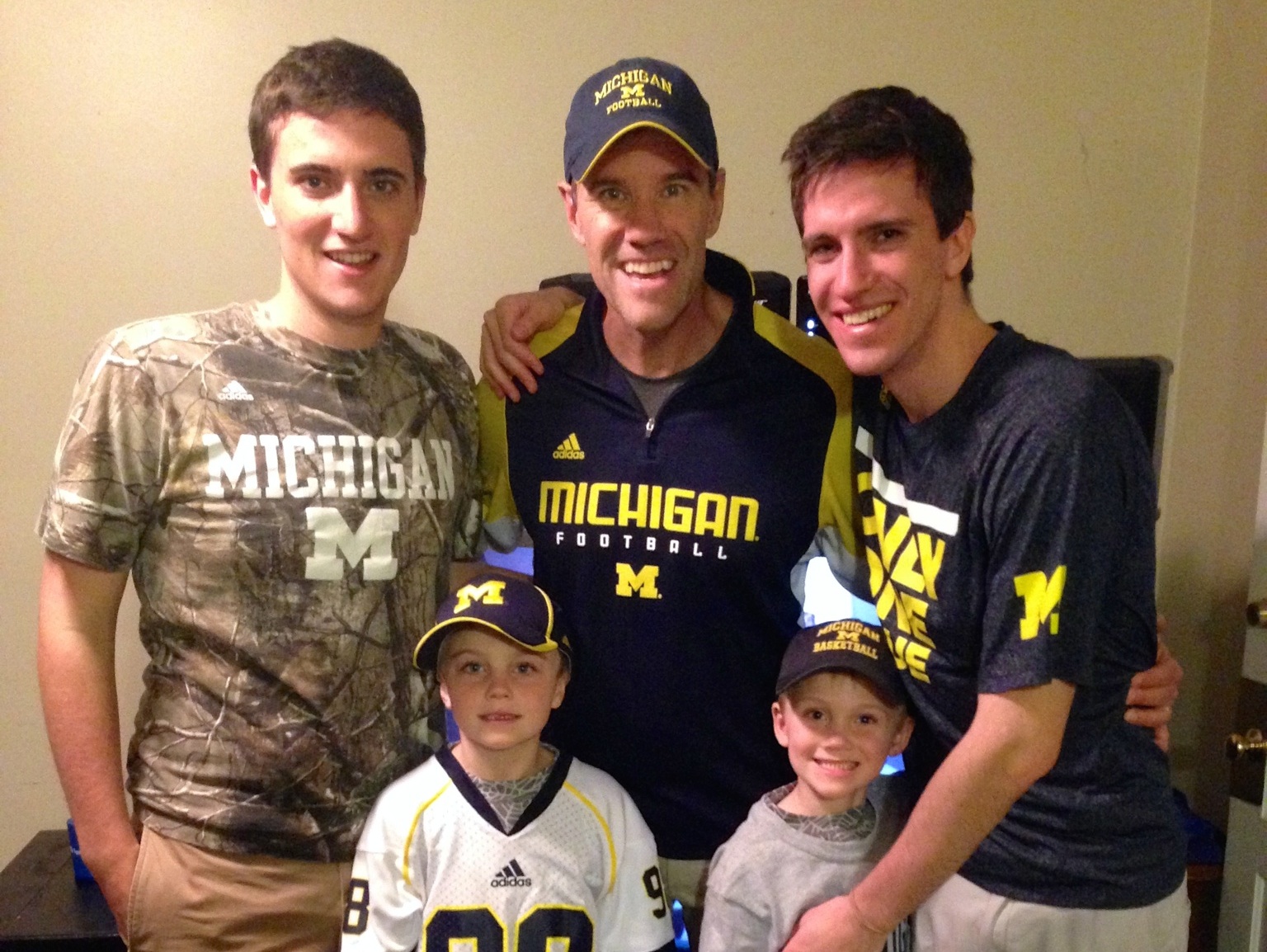 What You Don't Know About Chris Mundy
Photo: Chris and four sons. ("Bad time to be a Michigan fan!")
Title: SVP, Oxford Properties Group.
Company: Real estate investor in Canada, US, and Europe, owned by OMERS, one of Canada's largest pension funds. Opened US offices in 2010 – 16 employees in New York and DC. Goal is $10b in US by 2018. Well known for co-developing Hudson Yards in NYC.
Job: Runs 4-person DC office and growing firm's Boston footprint. DC has done three transactions, worth over $1B and recently completed $2.1b acquisition in Boston.
Current projects: Gallery Place – just took ownership. Two joint ventures with Gould – 600 Mass Ave (60% committed, delivers summer 2016) and 900 New York Ave (last vacant CityCenter site – 620k SF office and retail project starting soon).
Why CRE career: Between first and second year of Wharton MBA, worked with Trammell Crow. Came back in 1987 to do leasing, finance, and design in Northern Virginia.
Grew up: Philly.
Current home: Potomac.
Schools: Boston University and Wharton.
First job: Paper boy – spent every day running from nasty St. Bernard. First professional job was investment banking with AG Becker & Paribas.
Job in another life: Grade school teacher – intrigued to shape younger generation.
Daily habit: To-do list on yellow legal paper. "Has to be yellow!"
Talent most wanted: Musical – always regretted resisting piano lessons as a kid.
Favorite app: Waze – Got to recent Philadelphia Eagles game 30 minutes faster.
Favorite movies: The Sting and Ordinary People.
Favorite restaurant: Estadio (Logan Circle).
Favorite book: Boyd: The Fighter Pilot Who Changed the Art of War by Robert Coram.
Bucket list: Climb Mt. Kilimanjaro – already climbed Grand Teton.
Family: Married 10 years; four sons and one daughter.
Hobbies: Basketball (has played with same group for 25 years), fly fishing, and skiing.
Startling fact: Grandfather lost hotly-contested duel in 1936 Olympic Trial 10,000-meter run to Louis Zamperini.
15 OTHER THINGS YOU NEED TO KNOW THIS MORNING