News
15 Things You Need to Know This Morning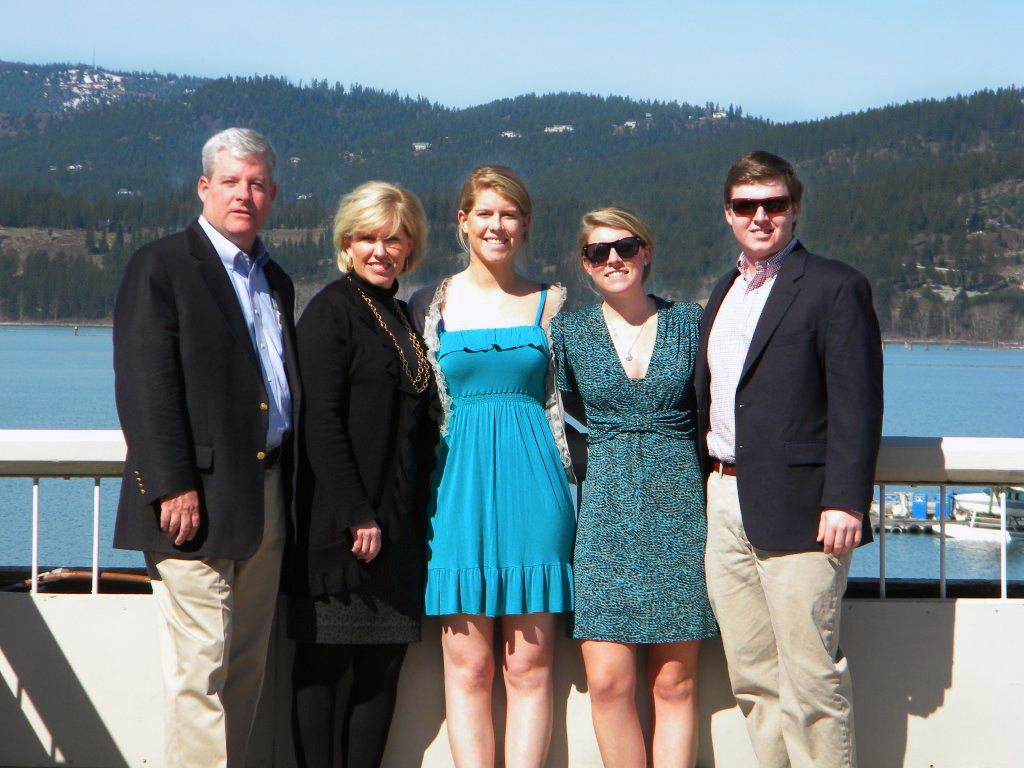 What You Don't Know About John Kane
Photo: Family vacation in Coeur d'Alene, Idaho.
Title: CEO, The Kane Company.
Company: Commercial moving and storage (law firm focus) with eight distribution centers totaling 700k SF; and supply chain management logistics from telecom to hotel furniture. 1,100 employees and $70M in revenue.
Job: Mostly strategic management and the rest on employee outreach, community affairs, and keeping it fun. Family business – bought it from father at age 39 in 2000. Worked for business growing up – loaded and drove truck, moved furniture, and packed offices.
Unique thing about Kane: Moved numerous presidents out of White House and moved official papers to National Archives. Carter's papers filled 120 trailers; Bush (43) papers fit in 40. Less printing done now.
Most memorable project: Moving 27,000 Pentagon employees during renovation in late 90s through late 2000s. Had 24 employees on site on 9/11 but suffered no injuries. After event, staff at Pentagon tripled, working 24/7 to remove items from Pentagon and setting up temp offices in Crystal City.
Most recent project: Phase I of FDA relocation into HQs at White Oak, Md. Relocated 5,400 employees and 140 labs from 12 buildings.
Why moving biz: Grew up in it. Enjoys logistics of big moves that have to be done in short period.
Grew up: All over DC – New Carrollton, Chevy Chase, Silver Spring.
Best DC memory: During Papal Mass on National Mall in 1979, brought gifts to Pope John Paul II. In 2008, daughter Elizabeth was asked to do same for Pope Benedict XVI.
Current home: Potomac.
Schools: Good Counsel HS and Mount St. Mary's.
First job: Washing moving trucks at age 12.
Job in another life: "Come back as the customer!"
Daily habit: Three miles on treadmill.
Talent most wanted: Patience.
Favorite app: Google maps. "Lousy sense of direction – odd given we're in the logistics biz."
Favorite movie: Forrest Gump.
Favorite restaurant: 1789.
Favorite book: The World is Flat by Thomas L. Friedman.
Guilty pleasure: Chew a good cigar.
Bucket list: Visit Cuba before it becomes commercialized.
Family: Married 28 years to Mary Kane; three kids; eight siblings; 52 cousins; and two Labs.
Pass down biz to kids: If they want it and if they work for another company for at least three years.
Startling fact: Served as former chair of Maryland Republican Party and gladly support (pro-business) Democrats.
15 OTHER THINGS YOU NEED TO KNOW THIS MORNING