News
15 Things You Need to Know This Morning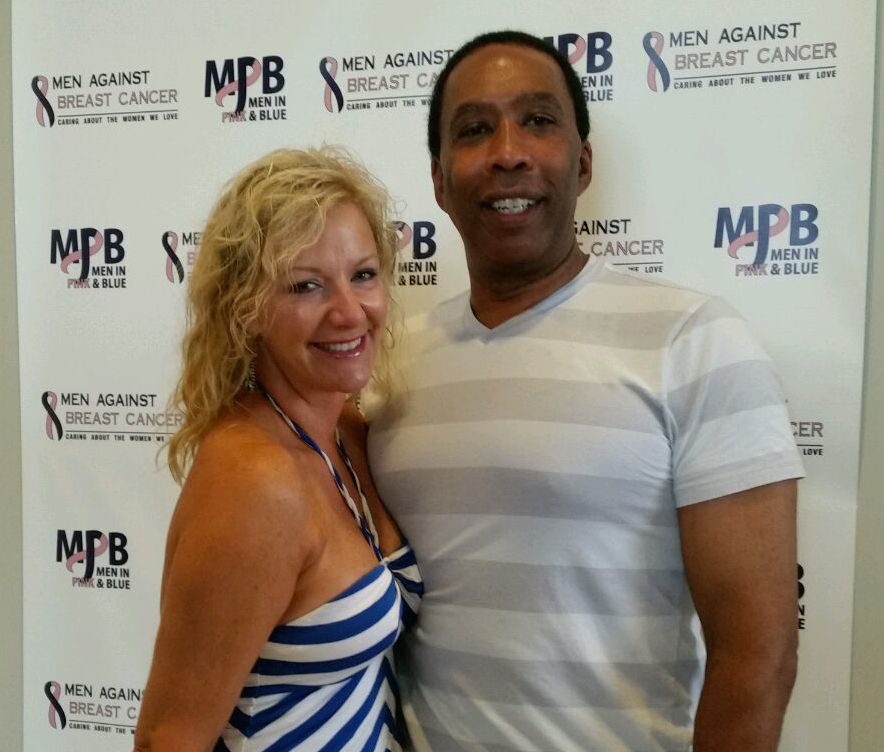 What You Don't Know About
Reardon "Sully" Sullivan
Picture: Taken with girlfriend, Stacey.
Title: Principal and founder, WFT Engineering.
Company: Started in basement in 1995 and grown to largest African American-owned mechanical, electrical, and plumbing firm in DC based on revenue. Clients and work includes commercial interiors, base buildings, research labs, colleges and universities, and federal agencies. On pace to do $8M this year.
Job: Day starts at 4:30 with e-mails and exercise. Spend half day on admin. Then review drawings, project management, client leases and contract reviews, and marketing and biz dev.
Memorable project: Did all the mechanical, plumbing, and electrical design for 9:30 Club when it moved in 1995. It was firm's first job and was pulled in partly because of background playing in bands and knowing the logistics of stages.
Current projects: Pike and Rose in White Flint with WDG and FRIT; Morris, Manning & Martin with SKB, Drinker Biddle with Mancini/Duffy, and O'Melveny & Myers with Gensler; and University of Maryland-Baltimore's health sciences III facility with HOK.
Why an engineering career: Grew up working on cars and wanted to design high performance parts for Chrysler. But timing was bad graduating from college during recession in the 80s. Took job designing HVAC systems and loved it.
Grew up: Rockville – Loved coming home during college breaks and seeing how much Rockville changed. Also, fond memories of keg parities in the woods around the Potomac.
Current home: North Potomac.
Why DC: Father took federal government job as one of the first black analysts for Bureau of the Budget (now OMB).
School: Maryland and GW.
First job: Dishwasher in a Rockville nursing home at age 14.
Job in another life: Bass player for Foo Fighters or Bon Jovi – two favorite bands.
Greatest fear: Failing, stumbling, and falling off stage during band performance – plays in a rock band a few times a month.
Daily habit: Two large scrambled eggs and two turkey sausage links every morning.
Talent most desired: To be glib and outgoing and not an engineering nerd.
Favorite app: iPhone clock - doesn't wear a watch.
Favorite movies: Fast and Furious and It's a Wonderful Life
Favorite drink: Honey whiskey. New smoother taste from Jack Daniels and Wild Turkey.
Favorite book: Love is the Killer App by Tim Sanders.
Favorite vacation spot: Caribbean.
Guilty pleasure: Reese's peanut butter cups.
Bucket list: Drive a 7-second dragster.
Hobbies: Tinkering on anything mechanical and playing bass in the Livyn Large band. Music is rock, punk, blues, and funk and band performs twice a month in suburban bars.
Startling fact: Sponsored through Kickstarter new Quiet Riot band movie called Well Now You're Here, There's No Way Back. Contributed enough so that name appears in credits and flew to California for premier and to meet band.
15 OTHER THINGS YOU NEED TO KNOW THIS MORNING