News
15 Things You Need to Know This Morning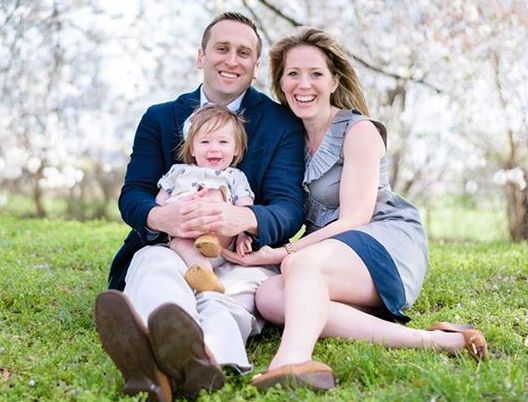 What You Don't Know About Scott Homa
Photo: With wife, Jessica, and daughter, Maddie.
Title: Mid-Atlantic research director, JLL.
Job focus: Market intel and insight.
Company: $4b in annual revenue and over 200 corporate offices in 75 countries, employing 53,000 people, including over 1,200 in greater DC.
Memorable project: Advising Israeli investor on $330M DC-area real estate acquisition.
Current project: Helping with data visualization and interactive technology strategy in industry not known for being "hi-tech."
Why commercial real estate: Inspired by seeing skyscrapers, growing up in NYC suburbs. Current home: Georgetown.
Why DC: Georgetown McDonough School of Business.
First job: MTV.com writer.
Job in another life: Investigative journalist.
Most admired person (living or dead): Wife, Jessica, "who balances career as [executive director of the Society for Experimental Biology and Medicine] with being first-class wife and mother."
Greatest fear: Snakes.
Daily habit: Reading bedtime story to two-year-old daughter.
Favorite app: Pandora.
Guilty pleasure: Pizza.
Kids: A 2-year-old daughter, Maddie with a baby due October 2.
Pets: A 5-year-old Wheaten Terrier named Pepper.
Bucket list: Take kids to Disney World.
Hobbies: Yoga.
Startling fact: Lived in seven cities by age 18.
15 OTHER THINGS YOU NEED TO KNOW THIS MORNING