News
15 Things You Need to Know This Morning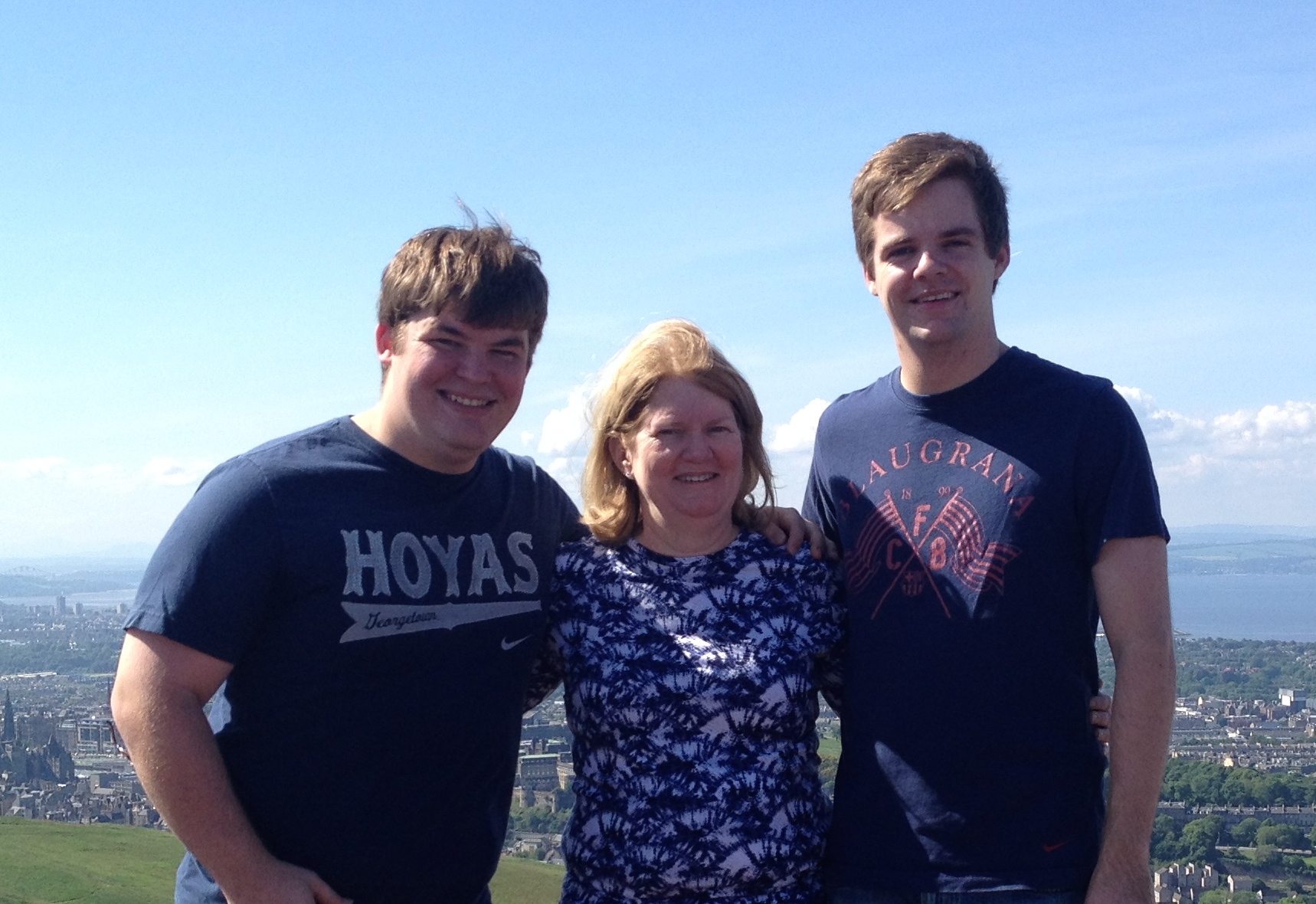 What You Don't Know About Sharon Oliver
Photo
: This summer with sons, Mike and Kyle, after hiking to peak of Arthur's Seat overlooking Edinburgh, Scotland.
Title
: Principal, Meany & Oliver Companies.
Main focus
: Office leasing and sales.
Company
: Commercial real estate brokerage and consulting.
Most memorable project
: Corporate Executive Board lease for 625k SF at Waterview in Rosslyn. Challenging to convince CEB, located in multiple DC locations, to move to build-to-suit. Largest private sector lease completed in metro DC area at the time.
Hometown
: Rockville.
Currently live
: Arlington.
Why DC
: Fourth generation Washingtonian.
School
: Goucher College and GWU.
First job
: Babysitting for 50 cents/hour.
Job in another life
: Talk show host/morning show anchor.
People (living or dead) to meet
: Paul McCartney and Warren Buffet.
Greatest fear
: Heights.
Favorite music groups and songs
: Bruce Springsteen, Thunder Road; Beatles, In My Life.
Favorite book
: Great Gatsby, F. Scott Fitzgerald; Catcher in the Rye, J.D. Salinger.
Favorite movie
: Casablanca (1942).
Favorite vacations
: Sailing in British Virgins; touring Italy and Spain; family time in Hilton Head.
Favorite restaurant
: i Ricchi (1220 19th St., NW).
Bucket list
: Travel around the world.
Family facts
: Married to Jeff 34 years; four adult children; two golden retrievers.
Hobbies
: Reading, traveling, and boating.
Advice for 18-year-old self
: Try new things and take risks.
15 OTHER THINGS YOU NEED TO KNOW THIS MORNING