News
15 Things You Need to Know This Morning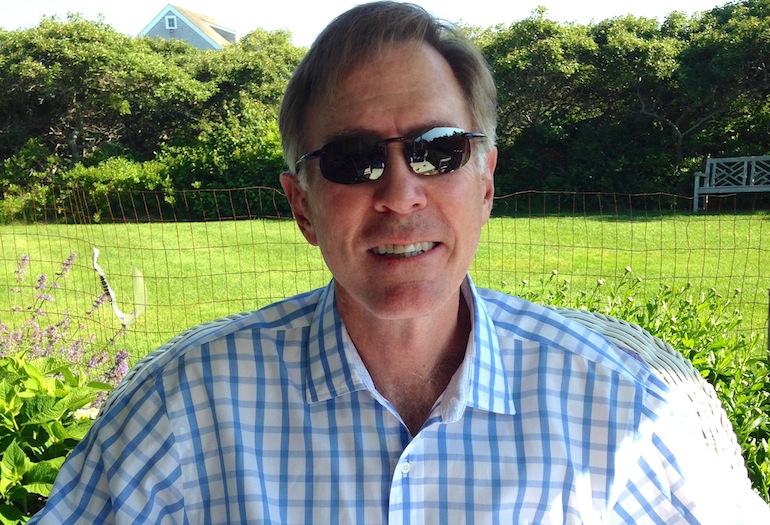 What You Don't Know About Andy Eshelman
Picture above: On Nantucket, taken yesterday.
Hometown: Lancaster, PA.
Title: Principal, StonebridgeCarras.
What that means: Acquires existing real estate assets in DC metro. Spends day meeting with brokers to see what they're marketing.
About company: Developer of large scale mixed-use in DC area.
Recent projects: Constitution Square in NoMa (2.5M million SF of mixed-use), Lot 31 in Bethesda (under construction, 88 condos, 162 apartments, and retail), and 8300 Wisconsin Avenue in Bethesda (also under construction, Harris Teeter grocery underneath 350 apartments).
School: Stanford undergrad, Georgetown Law.
First job: Mobil Oil, government relations. Started out as lawyer, but first job in real estate was in investment sales at Cassidy & Pinkard.
Biggest challenge: Being an office building owner in the suburbs over the past five years (with previous firm MGP Real Estate, which he left earlier this year).
Biggest accomplishment: Building relationships with partners, lenders, and employees.
Favorite music group: Radiohead.
Favorite book: Duty by Robert Gates; Thank You For Your Service and Good Soldiers by David Finkel
Last movie seen: 22 Jump Street.
Favorite vacay: "Gorgeous island" of Nantucket (see picture again).
Favorite restaurant: Buck's Fishing and Camping in Northwest DC.
Family factoids: "Three great children, and one great wife."
Hobbies: Skiing, tennis, golf.
Startling fact: "I'm an actual Amishman."
15 OTHER THINGS YOU NEED TO KNOW THIS MORNING