News
14 Things You Need to Know This Morning
If you don't
see the cool
pictures, please click here!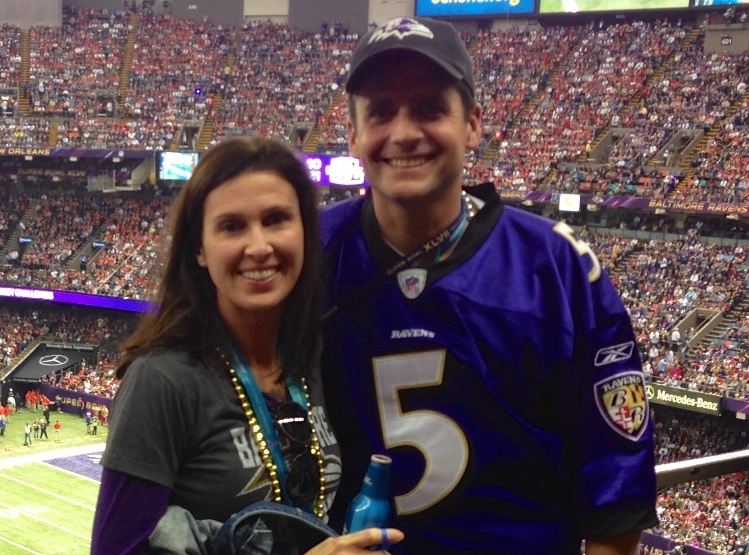 What You Don't Know About Pete Marcin
Picture: Cheering on Ravens with wife, Megan, at last Super Bowl. 
Title: EVP, Transwestern Government Services.
Company: 34 offices (6 in mid-Atlantic) and 2,000 employees.  
Job: Recovering trial attorney, helping property owners in attracting or retaining government tenants. Worked with colleague, Matt Lynch, on over 12M SF of lease deals in DC metro, including five of largest commercial leases of past decade, four of them over 500k SF. Also track legislation and policy, study budgets, and research agencies. 
Memorable project: 675k SF Defense Health HQ lease in Fairfax in 2011. Involved three gov branches: DOD, Congress, and Court of Federal Claims. 
Why CRE: Went to architecture school before law school and practiced as construction litigation and government contracts attorney. Wanted to be part of the deal the ends in handshake rather than court order. 
Grew up: Baltimore (with 4-year stint in Kent, Conn.).
Current home: Catonsville.
Schools: UVA Architecture School and Catholic University Law School. 
First job: Washing tins in kitchen at Turf Vally Country Club.
Daily habit: Walking through woods with foxhound, Cooper.
Favorite app: Mind Node.
Favorite movie: The Maltese Falcon (1941 version).
Favorite restaurant: Mikado.
Favorite book: A Confederacy of Dunces by John Kennedy Toole.
Favorite vacation spot: Block Island.
Guilty pleasure: Science documentaries.
Bucket list: Ride motorcycle cross country.
Family: Married to Megan; two children (11 and 7).
Hobby: Flies drones (owns 2) to get better property views.
14 OTHER THINGS YOU NEED TO KNOW THIS MORNING
© 2014, Bisnow LLC, 1817 M St., NW, Washington, DC 20036. All rights reserved.
To UNSUBSCRIBE from future emails or to modify your email subscription preferences click here.