News
14 Things You Need to Know This Morning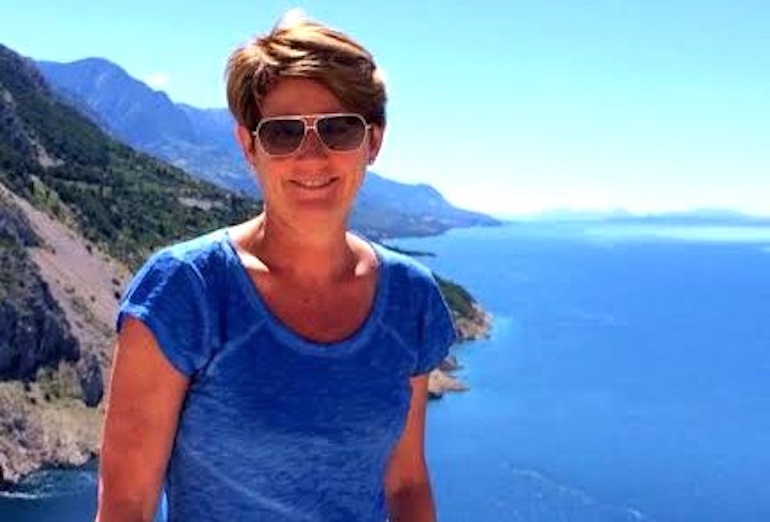 What You Don't Know About Chris Delucchi
Title
: President.
Company
: Delucchi Plus.
Picture Taken
: In Croatia, this summer.
Most memorable project
: The launch of the Capital Wheel.
Editor's Intervention
: That reminds us, our Future of Prince George's County summit will be held the
afternoon of August 26
, just a few feet from the Wheel. Come take a ride!
Hometown
: Fort Worth.
School
: The University of Oklahoma.
First job
: Selling worms for fishing.
Job you'd like to have in another life
: Artist and author.
Person (living or dead) you'd like to meet
: Pema Chodron, Buddhist Author.
Greatest fear
: Not living life to its full potential.
Daily habit
: Fresh green juice for breakfast.
Favorite music group and song
: Lynard Skynyrd: Sweet Home Alabama.
Favorite book
: Glass Castle.
Favorite movie
: Thelma & Louise.
Favorite vacation
: Paris and Tuscany.
Favorite restaurant
: (Vegan/Raw) Pure Food & Wine in NYC and The Plant in SF Item on bucket list: Live in Paris for a year.
Family facts
: Live with partner Martha and rescue dog Lucky in Logan Circle. Just got engaged.
Hobbies
: Skiing, hiking, biking, art galleries, and traveling.
Startling fact
: Sold the most Girl Scout cookies in the state of Texas two years in a row.
14 OTHER THINGS YOU NEED TO KNOW THIS MORNING