News
13 Things You Need to Know This Morning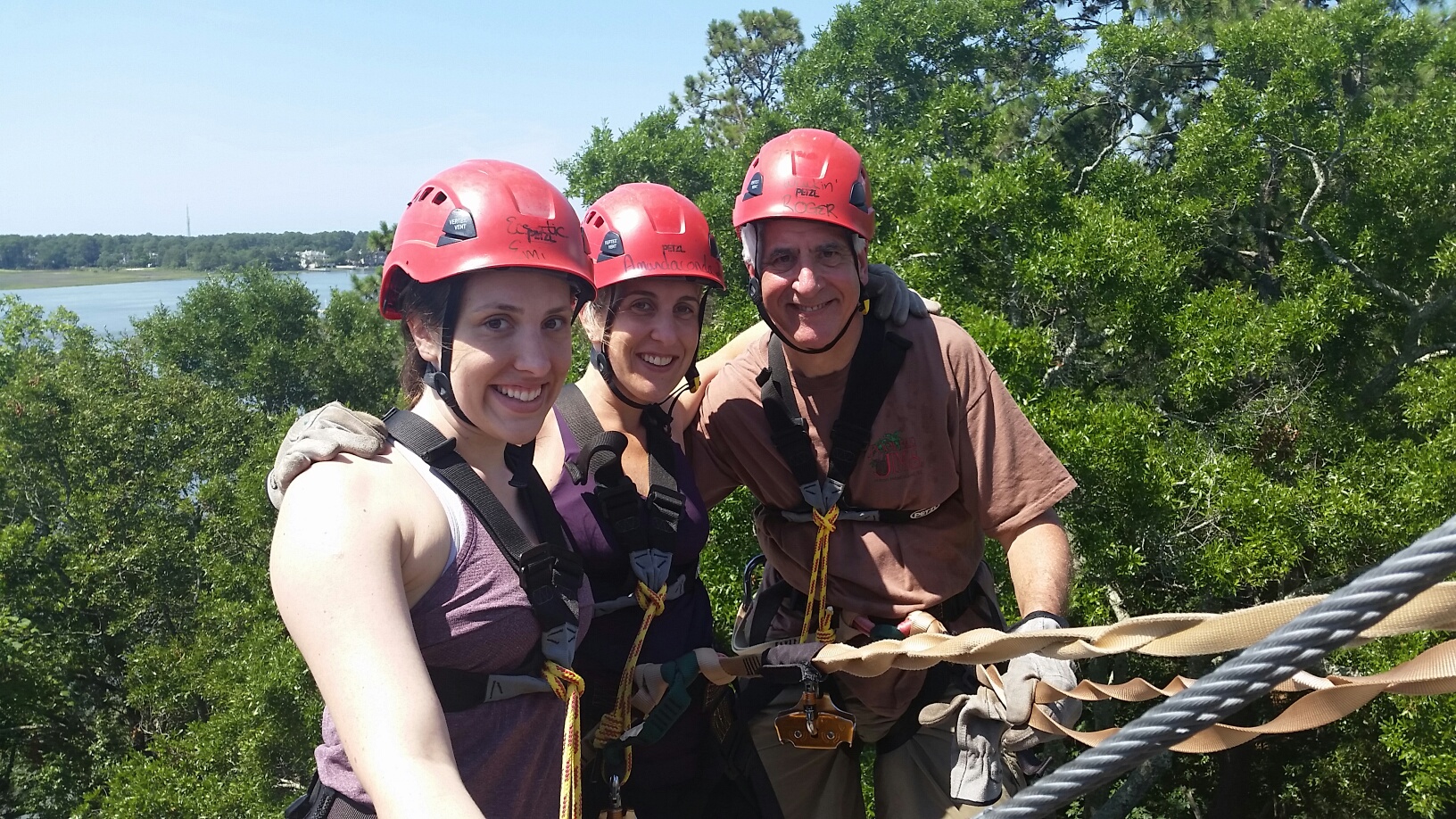 What You Don't Know About Roger Winston
Photo taken: With daughters ziplining in Hilton Head.
Hometown: Hyattsville.
Title: Partner, Ballard Spahr.
What does that mean: Condominium and mixed-use development team leader.
Firm: 550 lawyers in 14 offices.
Recent projects: Pike and Rose; The Avenue; Georgetown Park; Wardman Park; Storey Park; and Reston Town Center.
Schools: BA and JD from Maryland; LLM Tax from Georgetown.
First job: At 15, worked at Rodman's Drugs in Adelphi, Md., for $1.60/hr; Also, sold hot dogs at Terps basketball and football games.
Biggest challenge: Sleep.
Recent accomplishment: 162-mile bike ride; Team Ballard raised $25k for MS and met the Mar-Del Watermelon Queen.
Favorite music group and song: Fleetwood Mac - Songbird. (Waited on them at a restaurant near Capital Center prior to a concert.)
Favorite book: Younger Next Year by Chris Crowley and Dr. Harry Lodge.
Favorite vacations: Disney World this year with wife, daughters, son-in-law, and two grandkids; Italy; Family trips to Hilton Head; Ireland and Scotland with golf buddies 10 years ago.
Job you'd like to have in another life: Current job but without time sheets.
Person (living or dead) you'd like to meet: Abraham Lincoln.
Greatest fear: Dancing.
13 OTHER THINGS YOU NEED TO KNOW THIS MORNING