The last time the National Mall had a majorrenovation was the 1976 Bicentennial. (Maybe the damage was done by all the fireworks that year.) Yesterday, the Trust for the National Mall announced a new benefactor is chipping in $10M.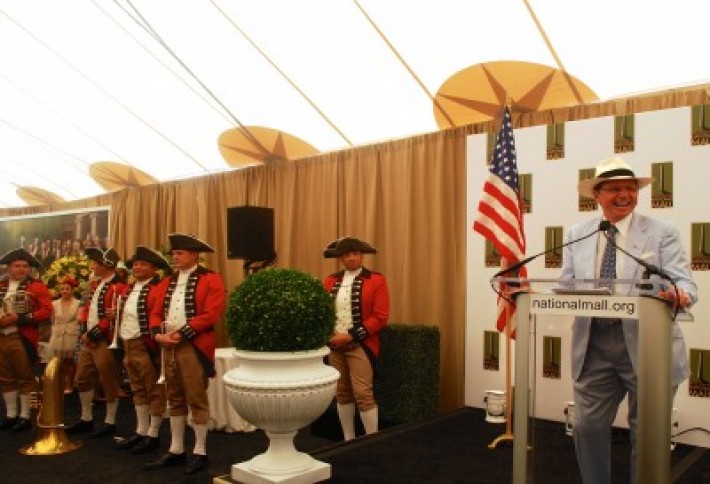 Akridge founder Chip Akridge donned a bright blue suit and kicked off the Trust's6th annual benefit luncheon withfriends from the Capitol Band Brass. The Trust, which Chip chairs, says that Tysons-based Volkswagen of America will be giving the donationover five years.Chip adds the cash will help make the Mall "what it ought to be, which is the best park in the world."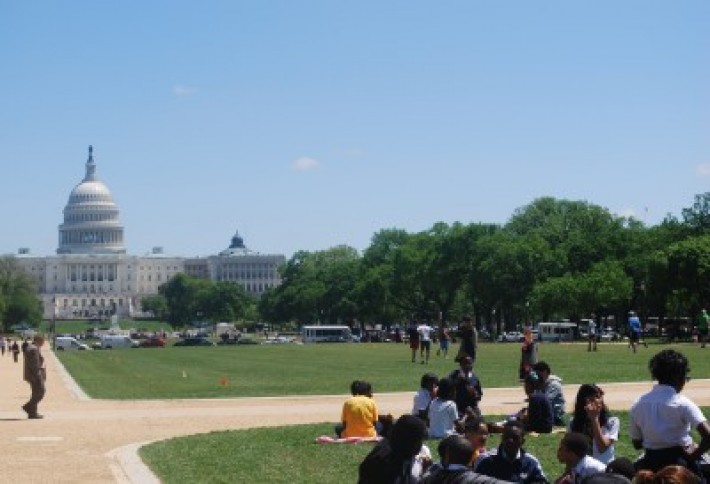 Renovations have actually been ongoing, including the restoration of grass panels like the ones we snapped between 3rd and 7th streets. Other new features the Trust hopes to have completed by 2016 (the 100-year anniversary of the National Park Service) are the redesign and restoration of Constitution Gardens and the construction of a new tree-lined amphitheater. But Chip says even with Volkswagen's donation, the fundraising isn't finished yet: "If there ever was a time that we need your support, it is now."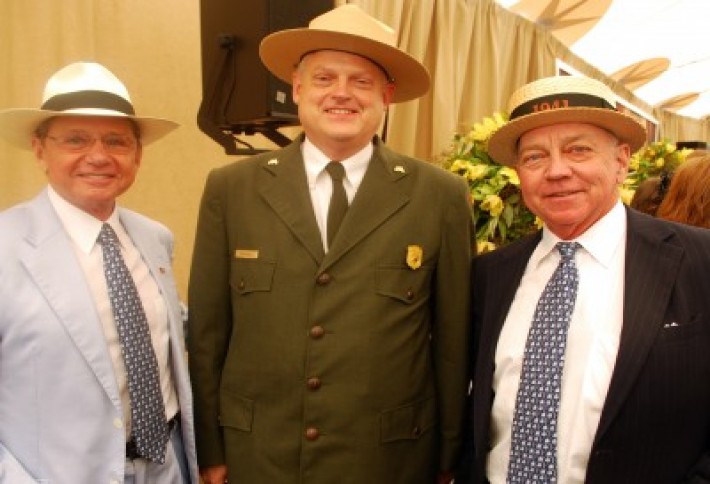 National Mall superintendent Bob Vogel(whom we snapped with Chip and Westbury Partners' Joe Fogg) says the restorations should "prevent damage, rather than repair it." He also says public/private partnerships are the only way to keep "America's Best Idea" sustainable.