News
Yesterday in Arlington: The RB Corridor Adapts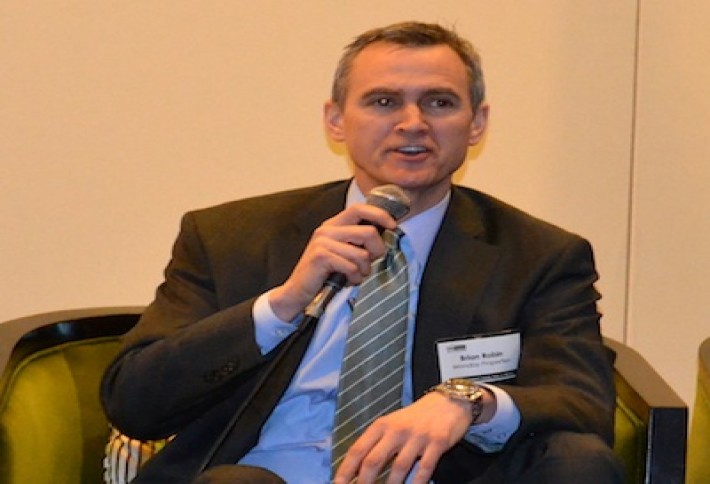 At our Arlington County State of Market yesterday, Monday Properties' Brian Robin pointed out sequestration is forcing federal agencies to stay in place rather than spend the money to relocate. And it's forcing private sector contractors to leave at the end of their leases because of cancelled contracts. But the R-B Corridor, where all but one property of Monday's DC portfolio is concentrated,has nothing to worry about, with attractive demographics like increasingly younger residents and rising disposable income. He predicts more green space, retail, and mass transit for the area.
Crimson Partners' Christian Chamber, on the mic, says the small condo projects he's looked at have improving resale values, but the pipeline is low. And small projects bring lower profits and higher risks. However, retail is looking good for Penzance's Matt Pacinelli. His company's 250k SF building at 1500 Wilson Blvd, which previously housed DoD, is attracting private sector office and retail interest. It's now able to offer up to 35k SF of retail. But the office market in the R-B Corridor needs to watch DC's lease rates, which are coming more in line with Arlington as more DC Class-A office space becomes available. When DC's office is strong, at least 3M SF of office space moved to Rosslyn in the last decade, Matt adds.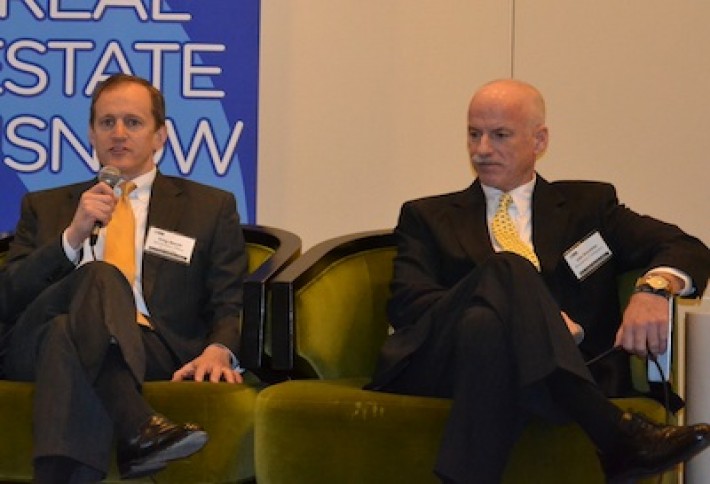 Brookfield SVP Greg Meyer, left, says one Arlington challenge is the age of its buildings. Attracting and retaining tenants has become hugely competitive, so repurposing and replacing buildings will improve the area in some cases. Shooshan Company's John Shooshan says government agencies should take a closer look at Arlington's Class-B office buildings, especially in light of GSA's lease caps, which put Class-A buildings out of reach. Government leaders need some pressure to make changes to rent caps, John adds. Otherwise the industry will be hamstrung. "We can conduct business. Just tell us the rules and we'll figure it out," John said to a round of applause.
We ran into Crystal City BID president Angie Fox, Ballston BID CEO Tina Leone, and HGA corporate principal Kevin Farquhar. Crystal City has long been evolving from a work community to live, work, play. Angie tells us the BID is kicking off Friday night 5-Ks where anyone who's in the mood to run in a short race through Crystal City can do so after work on Friday nights. (We look forward to when Angie announces Jersey Shore watch marathons.)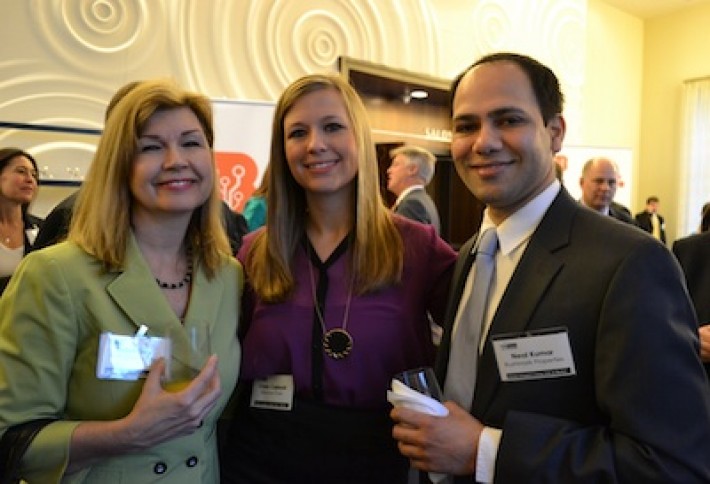 We also caught up with HITT Contracting's Elaine Gray, Structure Tone's Claire Caldwell, and Rushmark Properties' Neal Kumar. Elaine's firm is getting ready to start work at 3901 N Fairfax, an R-B corridor office building, and just finished a $30M community center that will include affordable housing near Columbia Pike.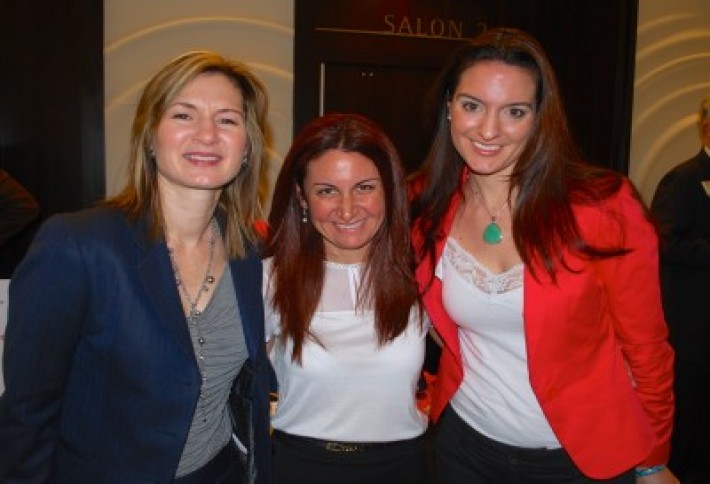 Angela Mederos and Raya Sfeir of our sponsor Cleaners of America Corp, with Information Concepts' Megan Bucelli. Angela's running for the Leukemia & Lymphoma Society's 2013 Woman of the Year and is raising donations (through June 8) for blood cancer research. Click here to donate!