News
This Morning's Private Equity Summit
Private equity continues to prefer real estate over other investment vehicles. But as we learned this morning at our first-ever DC private equity event, investors aren't waiting around for yield; they want it now. (Patience is a virtue, but who has time for that?)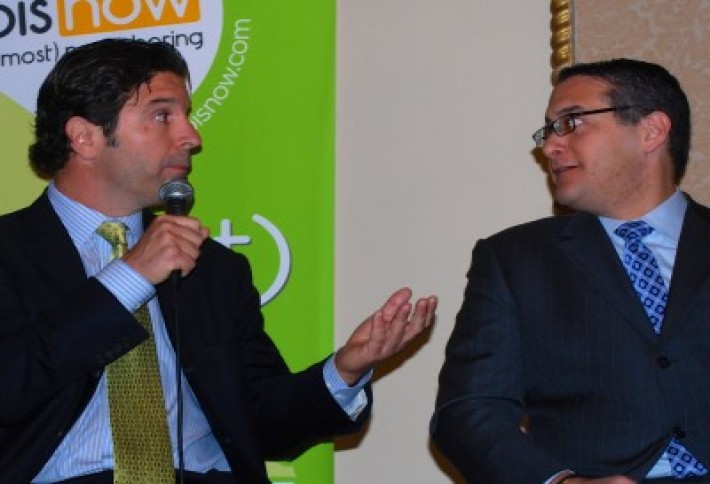 Canyon Capital Realty Advisors' David Ridini (with Normandy Real Estate Partners' Gavin Evans) told 300 at the St. Regis that private capital is increasingly looking for shorter-term holds, adding that on the development front, shovel-ready sites are in high demand. (Nobody mentioned it, but this is fantastic news for the shovel industry.) Gavin points out that this forces a flight to quality to find the most efficient and experienced manager. That's why firms with a nationwide presence are the most successful, David says.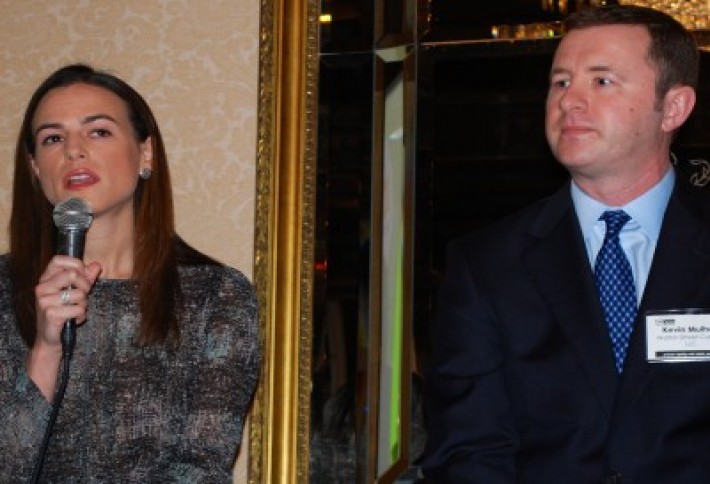 Angelo, Gordon's Christina Lyndon Winstead (with Walton Street Capital's Kevin Mulhall) concurs, adding that having relationships and "boots on the ground" in many markets makes finding deals easier. (Searching for available deals using Google Earth just isn't working like they hoped.) Kevin mentions opportunities to steer his firm's funds in unfamiliar markets, but adds "you don't want to force yourself in to a market" without experience just to get a deal done.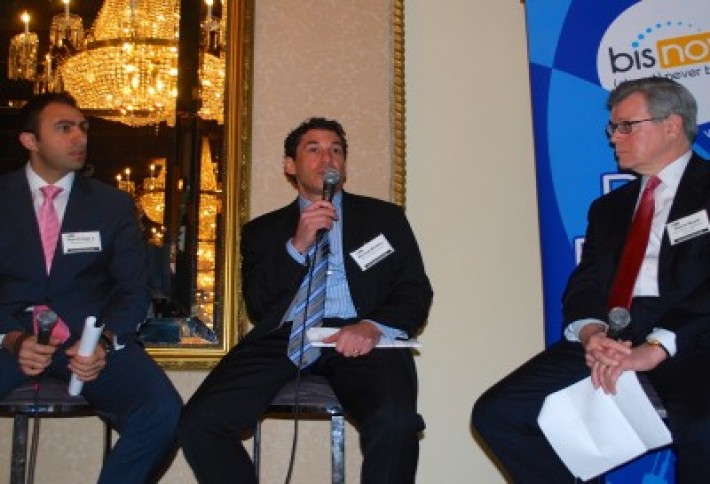 Goldstar Group CEO Michael Brodsky says private capital still wants to invest in DC, although the budget crisis as well as GSA's push for efficiency could have "a structural shift" on how it spends money here. Underwriting deals locally with unclear rent growth and demand proformas proves too tough for some investors to take, he says. Michael's flanked by Ritz Banc Group co-founder Nasr el-Hage Jr. and moderator Dennis Moyer of Buchanan Ingersoll & Rooney.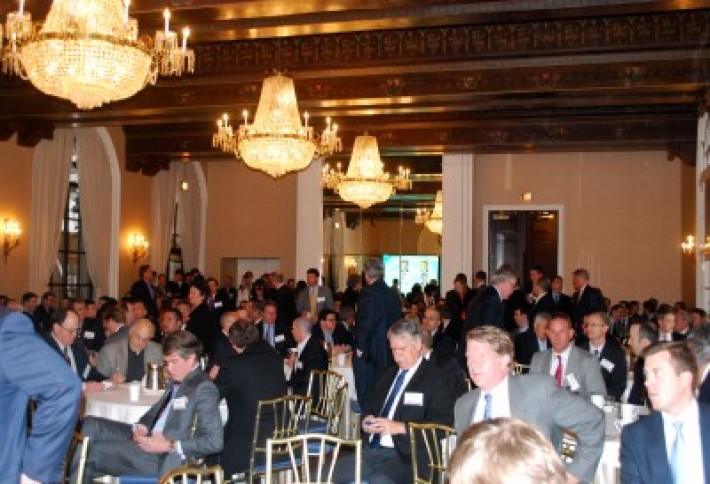 Thanks to y'all who tolerated the super-elegance of the St. Regis this morning. Stay tuned for more coverage tomorrow.