News
Private Equity's Top Managers Speak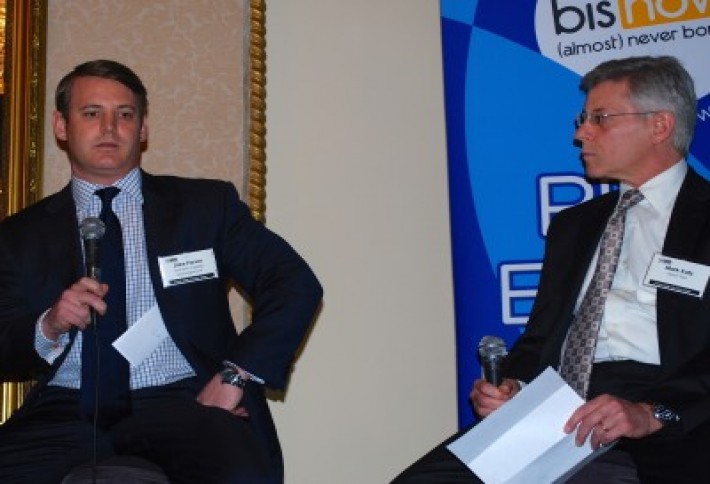 At our Private Equity Summit yesterday at the St. Regis, Somera Capital Management SVP Jake Farver (with Arent Fox chairman Mark Katz) says that many fund managers are thinking outside the box when deploying capital, seeking yield in alternative asset classes like student housing. And he says his firm has learned its lesson on assets like malls that were previously the flavor of the week. (There's a ceiling to how much money people will spend on a hot pretzel and sweater.)
Meridian Group co-founder Bruce Lane says while veteran fund managers and firms thrive on past relationships, starting a first-time fund proves difficult in the current economic environment, since investors and high-net worth individuals who were burned during the downturn will seek a proven track record.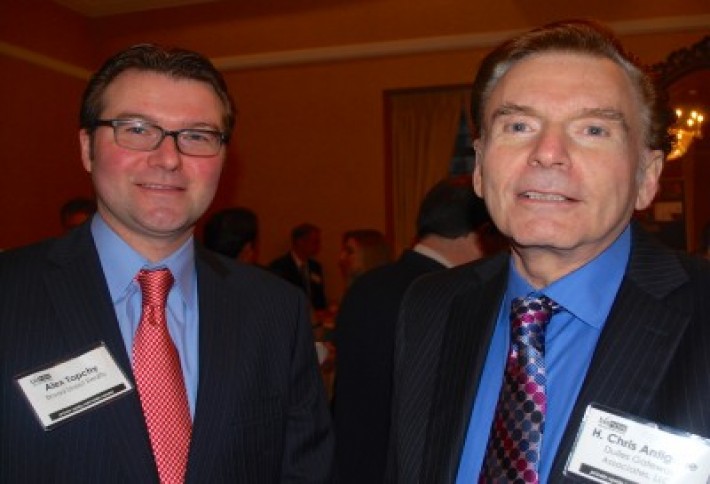 Before the event, we snapped Broad Street Realty's Alex Topchy with Dulles Gateway Associates' Chris Antigone. Alex says Broad Street has two Maryland shopping centers under contract, and Chris is hard at work developing International City, a 280-acre site directly north of Dulles Airport. (A great place to wave goodbye to Canadians.)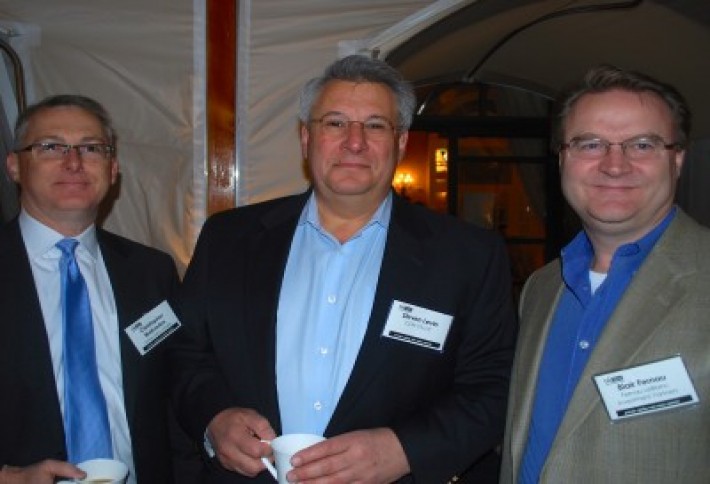 JLL's Chris Molivadas, CCM US' Steven Levin, and Fernau LeBlanc Investment Partners' Blair Fernau. Steven says his firm is bullish on investing in secondary markets down south, notably medical office in Raleigh-Durham and Chapel Hill. (He must anticipate a lot of injuries coming from the Duke-UNC rivalry.) Chris says JLL is diversifying its project and development services platform, even working on single-family residential projects for high-net-worth individuals.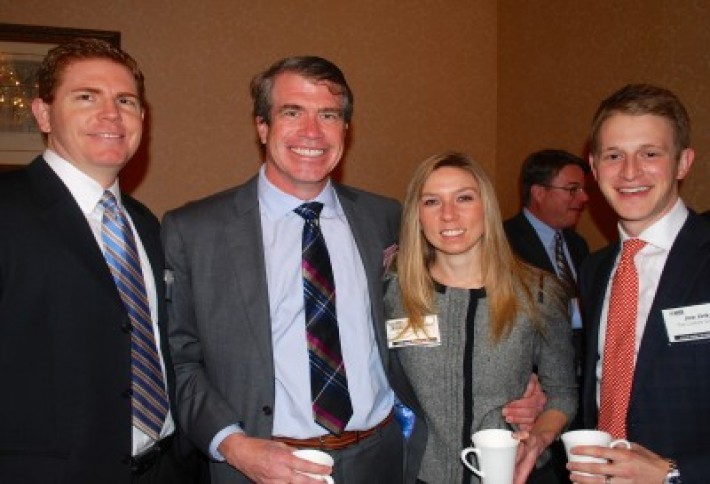 Also snapped: Integra Realty's Chris King, Capitol Seniors Housing's Scott Stewart, and Carlyle Group's Ashley Fitzgerald and Joe Link.