News
Multifamily Capital Suddenly Scarce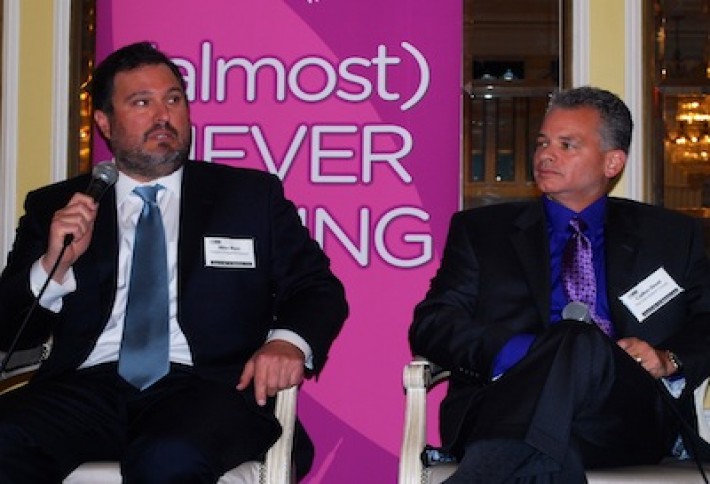 Raising pre-development capital for multifamily projects is getting stickier, according to Insight Property Group's Mike Blum (with Carlton Einsel of Donaldson Group). "Equity has pulled back," Mike said yesterday at our DC Mid-Year Multifamily Summit, putting the onus on developers to create the right deal at the right basis. Carlton's firm, which acquired several distressed assets in recent years, says available properties of that type are few and far between at this point: "Distress was here and was gobbled up and went away pretty quickly." (As they say, companies love misery.)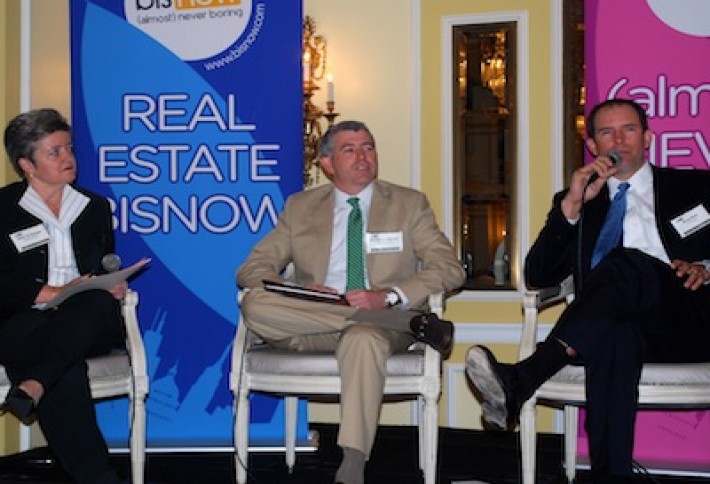 On the financing side, multifamily deals in the DC region continue to be hotly pursued, Greystar's Doug Root says. Concerns about sequestration also may have been overstated, says Doug (right, with moderator and multifamily specialist Mary Jo George of Ballard Spahr and Walker & Dunlop's Brendan Coleman). As far as the FHFA's call for Fannie and Freddie to reduce lending by 10%, Brendan says a dial back in financing from the GSEs will prove tough since it's a huge source of revenue for the federal government.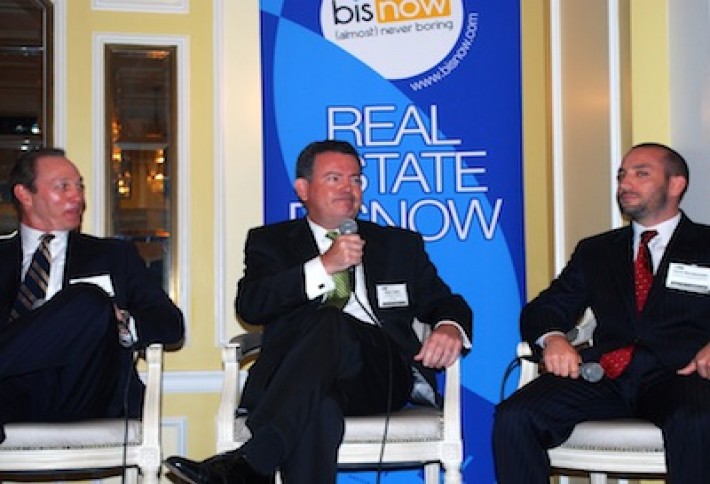 Centerline Capital's Bryan Cullen (flanked by JLL's Al Cissel and FCP's Jason Bonderenko) says a 10% reduction from Fannie and Freddie would still result in the firms' second-biggest year ever. Al, whose team has closed almost $900M worth of deals year to date, says the deal volume will continue to pile up "if the debt markets continue to be active."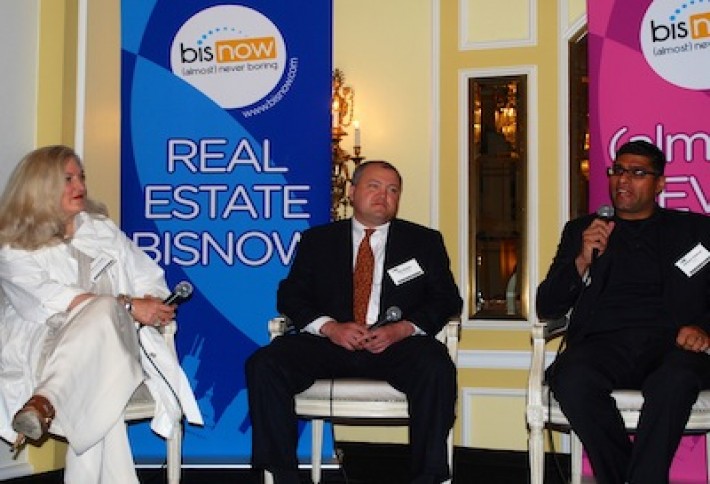 Outdoor space continues to be a major factor in new multifamily development, according to EYA's Aakash Thakkar (with RD Jones' Rebecca Jones and John Maisto of BKV). EYA has been treating outside spaces as an extension of a property's units, he says, so that "everything you do inside, you can do outside," from music to grilling to outdoor Wi-Fi.