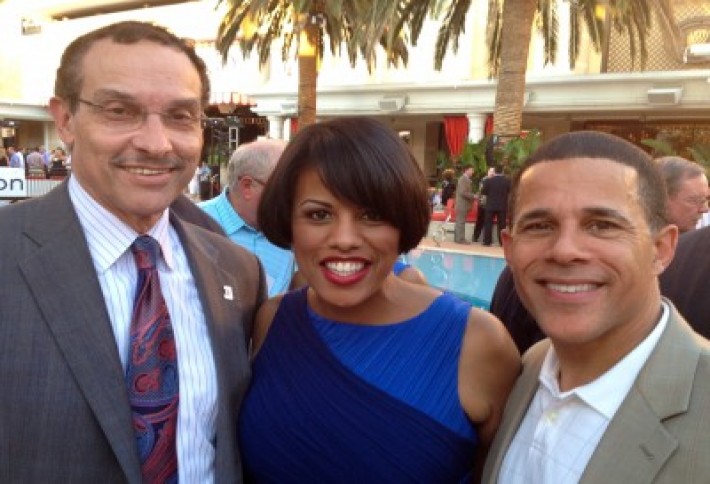 We're still running around Vegas for ICSC, where at last night's Maryland Developers Party, we snapped a few politicos you might recognize: DC Mayor Vince Gray, Baltimore Mayor Stephanie Rawlings-Blake, and MD Lt. Gov. Anthony Brown. After seeing SRB welcome winner Oxbow at Saturday's Preakness and now chilling poolside in Sin City, we're thinking we might be in the wrong profession(or at least have been misled byThe Wire).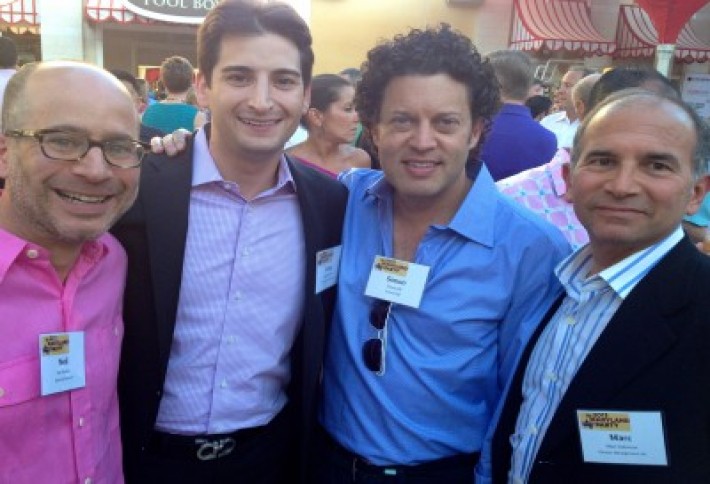 We ran in to some other RE pros with DC ties: Spectrum Partners' Neil Marcus, White Star Investments' Craig Bernstein, Ackman-Ziff prez Simon Ziff, and Finmarc Management's Marc Solomon.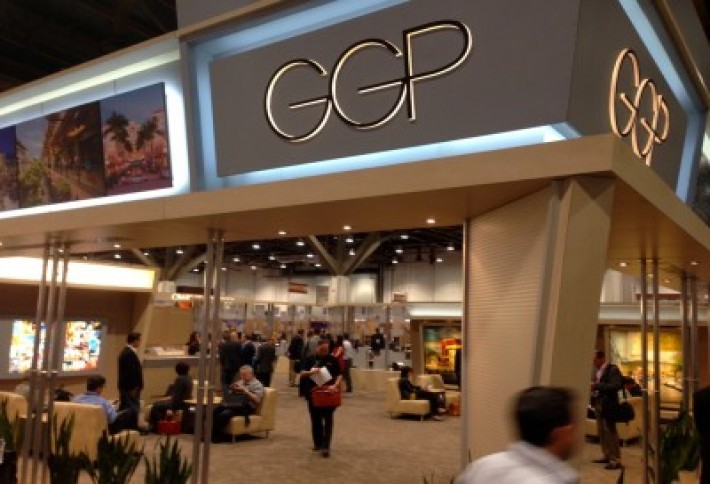 Earlier yesterday inside the exhibition halls, we snapped GGP's booth, which is the size of a large department store.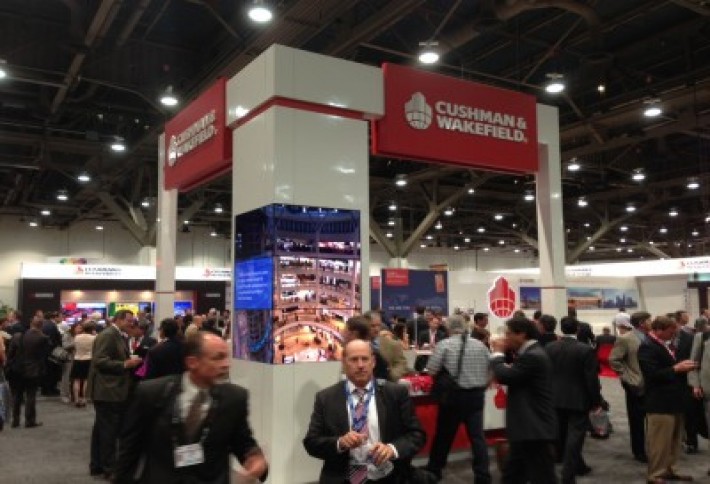 Cushman & Wakefield's booth(this whole picture) is no slouch either.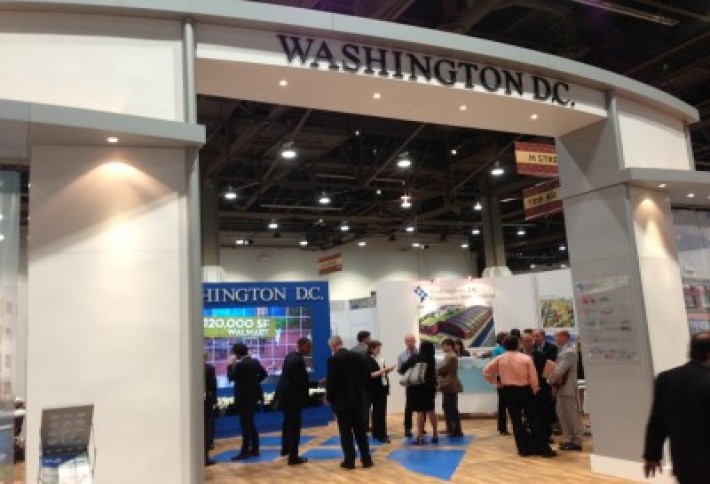 Our hometown's welcome wagon made us proud, too.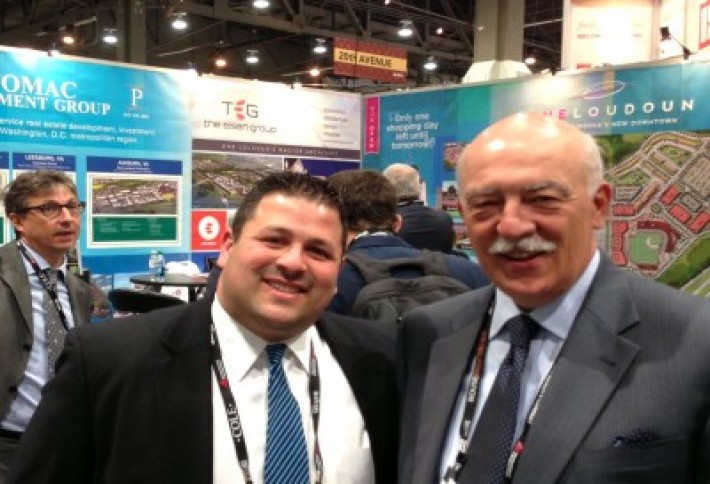 Here are Amit Natanzon and Tom Maskey of Potomac Development, which isbased in Centerville and is developing the 200k SF downtown commercial portion of One Loudoun owned by Miller & Smith. Potomac Development co-hosted the booth with Miller & Smith.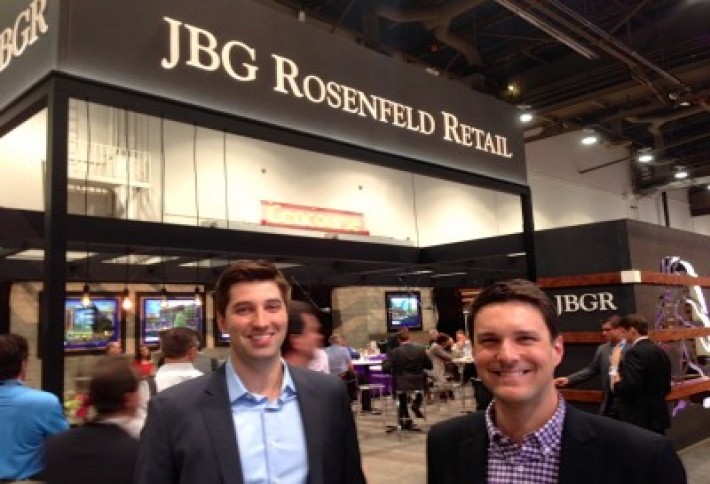 JBG Rosenfeld's Mike Majestic and Michael Skena showed us around their booth. They have 6M SF in the DC Metro and have been going strong since 1995 when JBG, seeking a retail dimension, entered into a JV with Rosenfeld Realty, started by current principal Rob Rosenfeld's grandfather in 1957.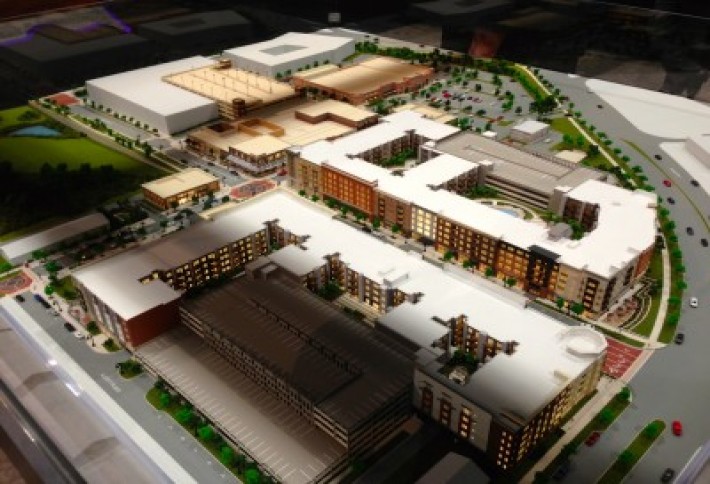 We all got in the Bisnow chopper and took a tour of JBGR's 240k SF Downtown Crown retail-focused project in Gaithersburg, anchored by a Harris Teeter. It will be full of restaurants and stores and aims to be a new centerpiece social area for Montgomery County; ground was broken last October.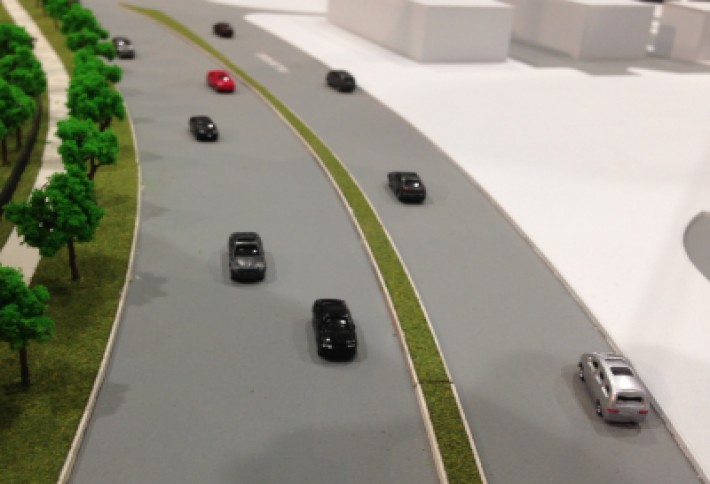 As long as we had the chopper out, we couldn't resist swooping in for a picture of the road alongside. We're trained pilots (at least of cameras) so there was never any danger.