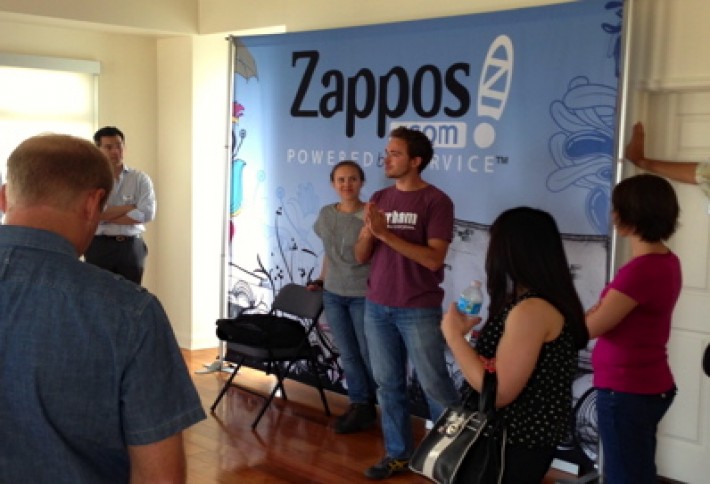 While at ICSC, your publisher ventured several miles from the Strip to old downtown Las Vegas to see the beginnings of a transformation to a youthful tech community that Zappos founder Tony Hsieh is leading. This is not Tony, but one of the guides he employs to explain what theyre doingbut it is Tonys apartment overlooking the area, which he lends out during the day for the tours. Tony (whos talked with us on other occasions about his plans) is spending $350M of his own money on the efforts (he sold his company to Amazon for $1.2B in stock in 2009): $200M for real estate acquisition anddevelopment; $50M to support arts, education, and culture; $50M to draw tech companies to locate there; and $50M to recruit other more brick and mortar firms.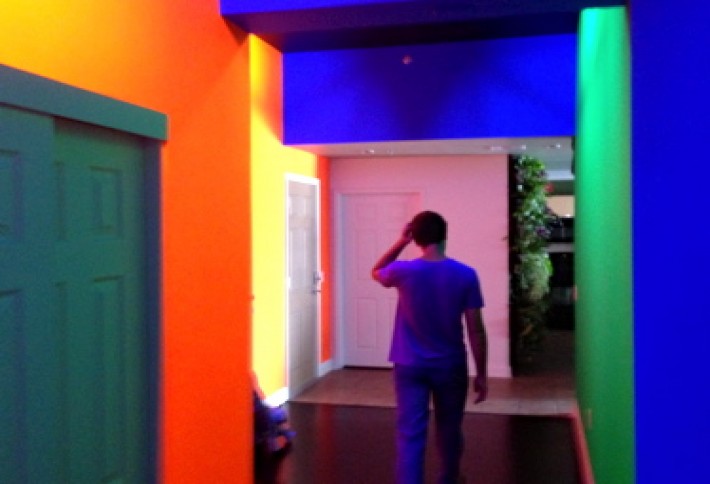 Another room in Tonys apartment.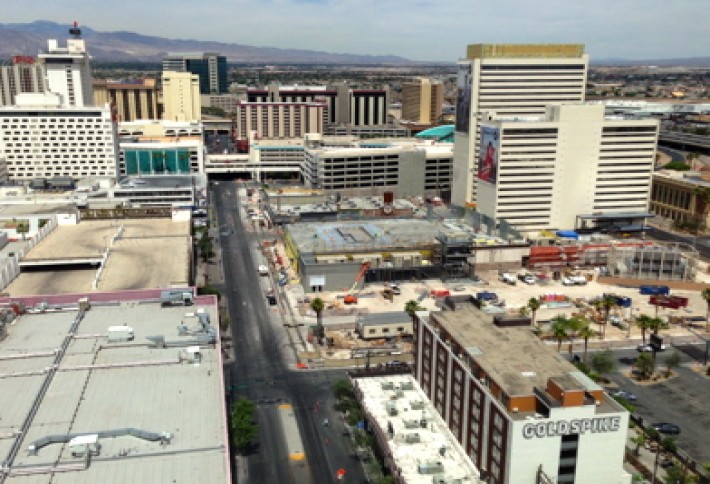 A mishmash of buildings and styles, many quite out-of-date, which are being redevelopedlike that big lot on the right thats being prepared for a new hotel. The idea is that a Google or Apple campus is too insulated and that tech companies should be more integrated into a broader community. Which, by the way, is what Amazon has done in acquiring buildings dotted among an existing community in the South Lake Union part of Seattle, as we have reported on extensively in our Seattle editions.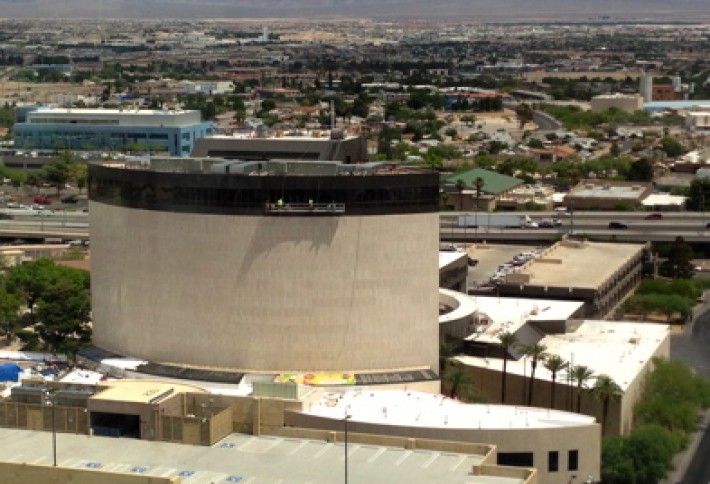 Tony bought the iconic but dated old Las Vegascity halland is recreating it as Zappos' new HQ. He's doing a lot of innovative things; another is buying 100 Tesla electric cars and creating a fleet to move employees around town. The downtown area of Vegas arose in the early 1900s but started losing ground to the Strip in the '60s. Tony hopes many will start coming to Vegas and heading downtown for a different kind of experience.