News
Gaithersburg Crown Jewel
Our event on development opportunities in Gaithersburg and Germantown is June 20, but because we couldn't wait, yesterday we ventured up I-270 to scope out a project that's turning more than 180 acres of centuries-old farmland in to a modern urban hub. ("Old McDonald had a loan, e-i-e-i-paid off...)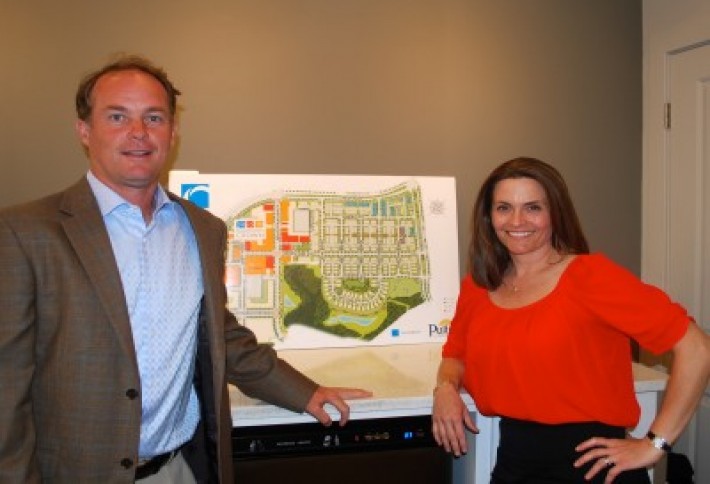 We snapped two of our panelists at one ofthe site's model homes. Westbrook Properties' Bobby Zeiller and JBG Rosenfeld's Krista Di Iaconi areboth key players in the development now known simply as Crown. Westbrook bought the entire site in 2009 out of bankruptcy, and JBGR and Bozzuto bought their portion (which you might know as Downtown Crown, to include 537 apartment units and 260k SF of retail) last summer. Bobby says 204 townhome sites have been sold tohomebuilders KB Homes, M/I Homes, Pulte Homes, who are all currently in an active marketing mode. (Ryland Homes is also in the mix, and will begin marketing a new product in Downtown Crown later this year). Partners held an open house event Sunday with over 600 attendees (they ran out of food) and over two dozen home sites are now under contract.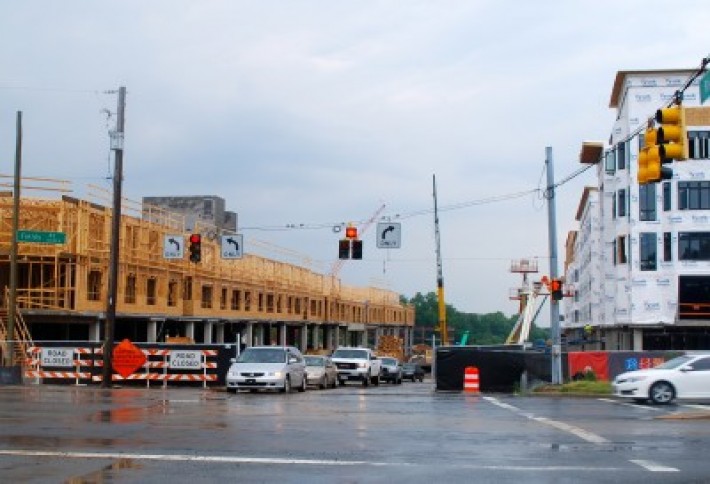 Here's part of Downtown Crown under construction--Bozzuto's 537 units will be split across these two properties (to be called The Cadence). Krista tells us the retail is almost 70% accounted for, including anchors Harris Teeter and LA Fitness, both opening early next year. Expect an eclectic mix of shops and restaurants, she says, since the site sits in an underserved market for high-end retailers. At ICSC in Las Vegas a few weeks back, there was "promising feedback" from retailers, she adds. And any day now, expect an announcement on a white tablecloth steakhouse for Downtown Crown, Krista says.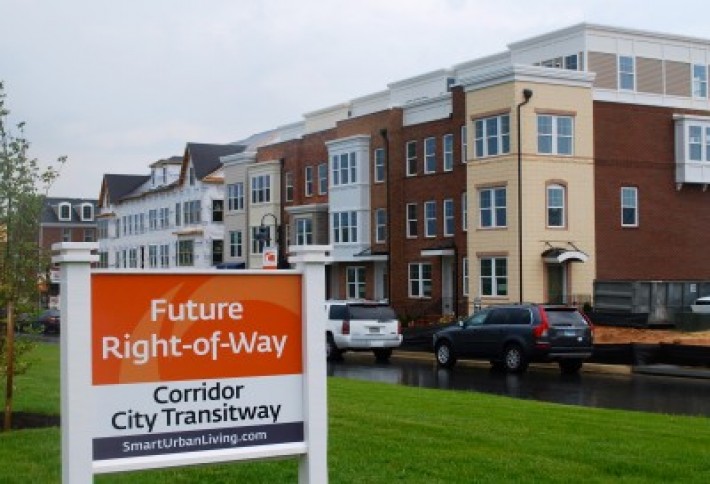 These home sites along Decoverly Drive will be right next to a Corridor City Transitway stop, a bus rapid transit system that'll connect Shady Grove Metro with Clarksburg, Bobby tells us. BTW,all streets in Crown are named after famousinnovators;there's also Hendrix Ave, Hemingway Drive, and Ellington Boulevard.(Bisnow Pike is currently under construction--or as zoning experts call it: "never going to happen.") Unique home sites and product offerings with various builders give interested buyers "the full spectrum of home ownership opportunities," he adds.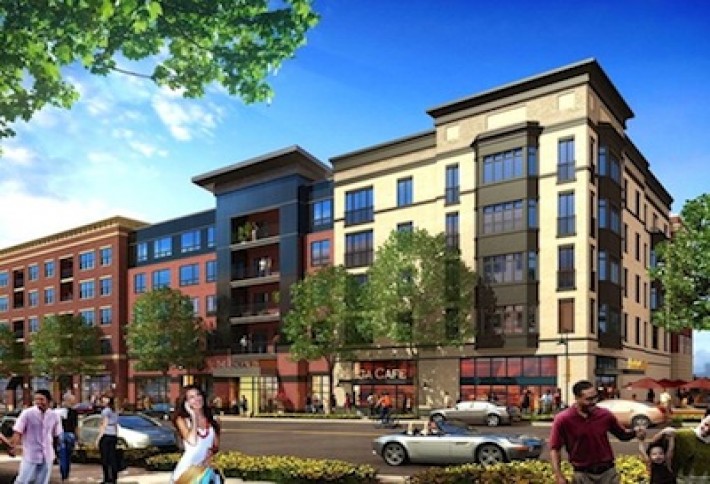 Krista says Downtown Crown will hold a grand opening next spring--soon after the first residents of Crown move in to their new homes, Bobby adds. (As this rendering proves, children are literally jumping for joy at the prospect.) And it could be years before the 180 acres are built out, as there's room for over 1,000 more residential units (apartments, townhomes, and condos), and even 32 acres on which Montgomery County hopes to build a new high school one day.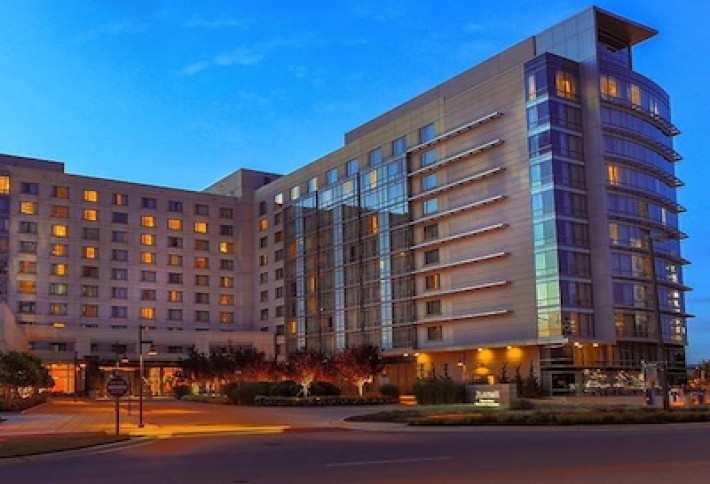 One more plug, don't forget about ourDevelopment Opportunities: Gaithersburg and Germantown event on June 20 at the Bethesda North Marriott. (Sign up here!) We'll also have on handRick Kiegel, project manager of the Corridor Cities Transitway, Gaithersburg planning and code administration director John Schlichting, and Montgomery College provost Sanjay Rai, among others.