News
'Love Your Butt' Educates On Colorectal Cancer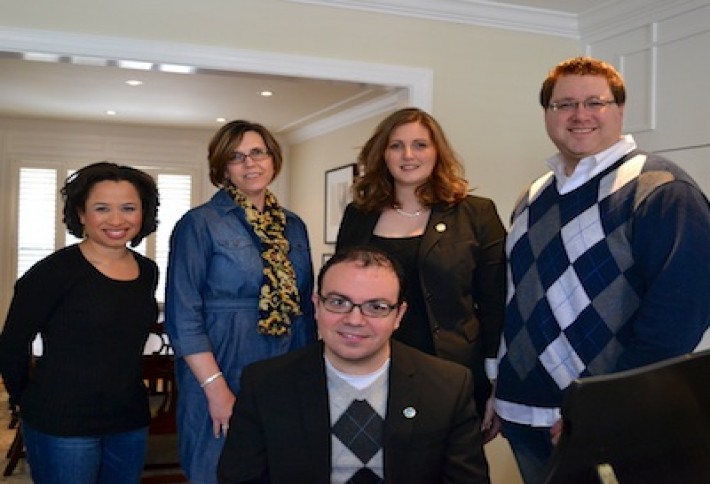 When Michael Sapienza's mother was dying of colorectal cancer four years ago, she wondered why there wasn't as much attention paid to this type of cancer as there was for breastespecially since colorectal cancer is the second-leading cancer killer, with 50,000 deaths annually but is 90% treatable if caught early. That's when a bulb went off for Michael (center), and he launched Chris4Life in 2010, a few months after her death. The non-profit, run from his parents' Burke, Va., home, just launched the nationwide "Love Your Butt" campaign to educate people about screenings and to raise research funds.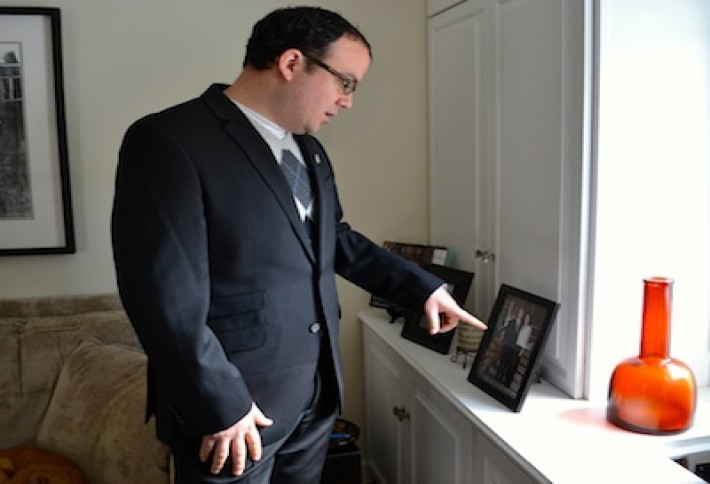 Showing us a photo of his late mother, Michael says the organization has raised $2.5M for research through various events, including the annual Scope It Out 5K, which draws 4,000 participants. The organization is starting a competitive grant program for small-seed projects in drug development. Michael says it will help fill a possible NIH drop in R&D funding as sequestration takes hold. The organization also provides financial help for patient treatment care, created an informational DVD for recently diagnosed patients, and runs a patient support page on Facebook.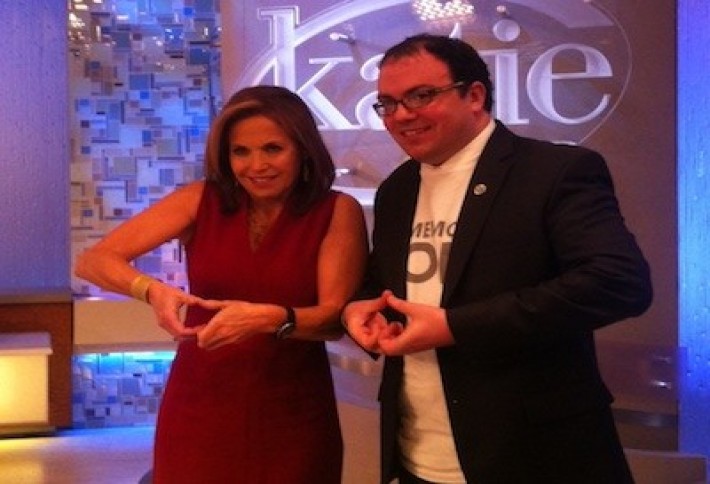 Michael was recently at Katie Couric's show, teaching her the Love Your Butt's symbol (holding your heart-shape hands upside down). Michael, who was a musician with the New World Symphony in Miami before launching Chris4Life, attributes the organization's success to hiring the right people and building a strong advisory board, which includes the doctor who treated his mother. He says his mom's tenacity and watching her suffer through the illness are also drivers. No conversation with Michael is complete without some colorectal cancer lessons: People should get colonoscopies at age 50; eat a diet of fruits, vegetables, and high fiber; and see a GI doc if there's blood in your stool, you have cramps, and experience weight loss.
Why do we cook bacon and bake cookies? Send what you're pondering and story ideas totania.anderson@bisnow.com.