News
How's Fundraising Going?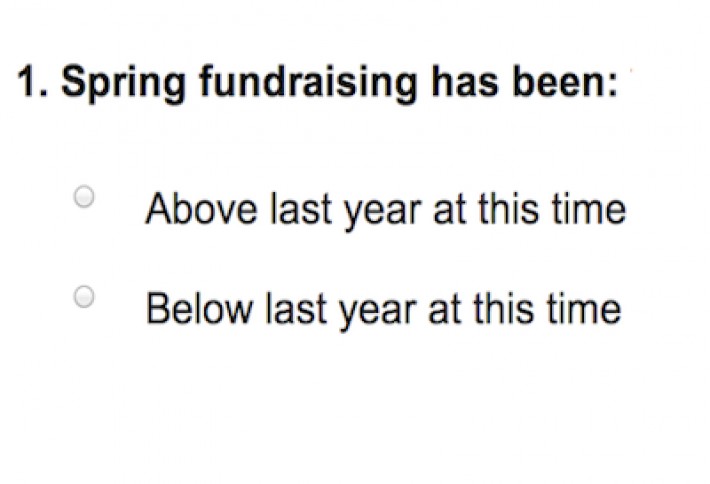 Most charities are predicting that they'll raise more funds this year over last. In the midst of spring fundraising galas and events, we'd like to know what's going on so far. Please answer our poll this week about what you're seeing.
Seeing any other interesting trends out there? Tell Bisnow's Tania Anderson.