News
My Story: Paul Whetsell
Loews Hotels CEO Paul Whetsells first day in the hospitality businesswasn'texactly pleasanthe arrived at Charlottes Golden Eagle Motor Inn to work the front desk when it was overbooked during the World 600 Stock Car Race.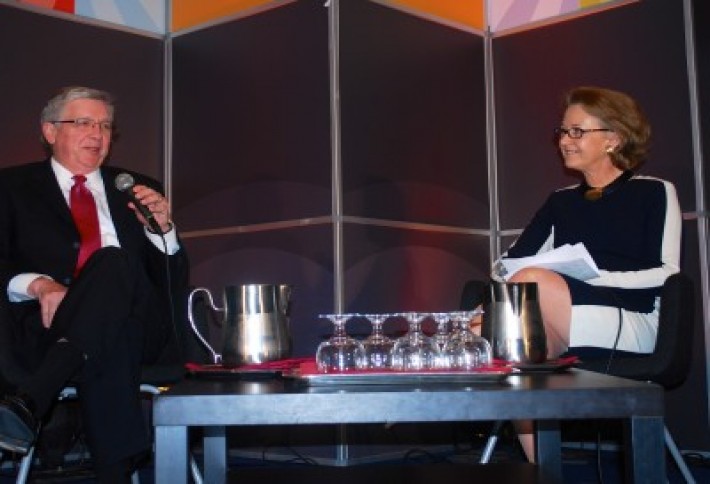 Not understanding what overbooked meant, he encountered a mana pack a cigarettes rolled in the arm of his t-shirtwho said he had a reservation. Paul told him the hotel was sold out, and the man replied, I dont think you heard me... I have a reservation. The man then grabbed Paul by the tie and pushed his head on the desk, until Paul reached backwards and grabbed for any key on the rack. The man got his room. You think that would be enough to scare him away, but I needed a job, he says. Working Golden Eagles front desk also gave him time to study--the West Virginia native attended local Davidson College.(Above, Paul with Pillsbury's Wendy White at the recent Bisnow Lodging Investment Summit in DC.)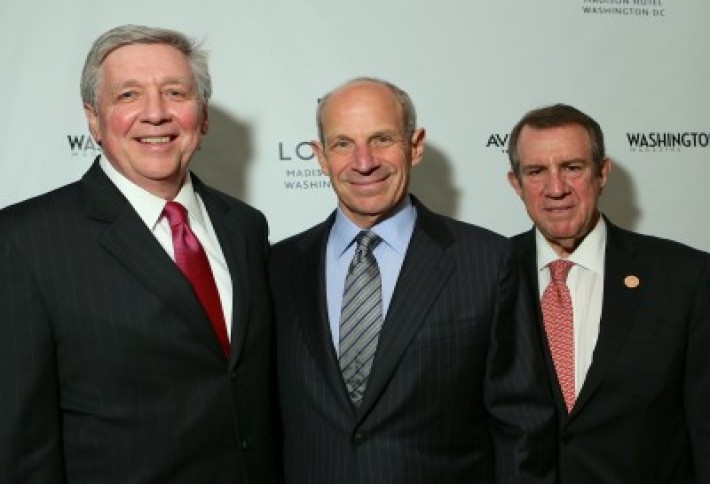 After Paul graduated with a degree in history, Golden Eagles owner asked him to stay. Ididn'twant to be in the hotel business, he says. But a hiring freeze in DC meant taking another job in the industry. (Sometimes the industry chooses you.) And it stuck: Paul founded the original CapStar Hotel Co in 1987, which later split into Meristar Hospitality Corp (where he was chairman/CEO until '06) and Meristar Hotels and Resorts, which became Interstate Hotels & Resorts in '02 (where he was chairman/CEO until '03 and chairman until '09). He then served on the board of Virgin Hotels and last year joined Loews as president and CEO. Above, we snapped him with Loews co-chairs Jonathan and Andrew Tisch at The Loews Madison in DC, which the company bought in February and is celebrating its 50th anniversary.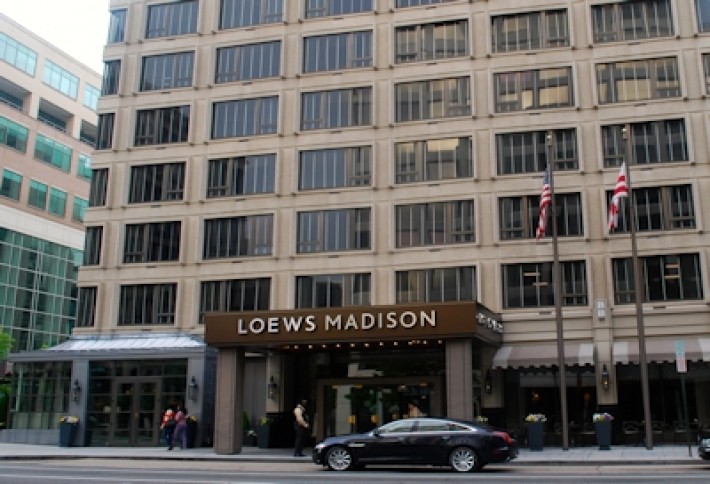 His focus: attracting the right mix of customers, launching a new marketing campaign, and expanding. In addition to recent buys in Hollywood, Boston, and DC (including The Madison, above), the firm is looking to add to its 19-hotel portfolio from markets like San Francisco, Seattle, Dallas, Houston, and Minneapolis. On the eventually list: most major European markets, Toronto, Vancouver, Mexico, and Central America, as well as golf resorts, Scottsdale, and Hawaii. (Our "eventually" list just includes an arcade in our basement.) Fun fact: The first hotel Paul stayed in, at age 10, was DCs Hotel Harrington. Theres a soft place in my heart for that hotel, he says. I'vealways wanted to buy it. (But hasn't yet.)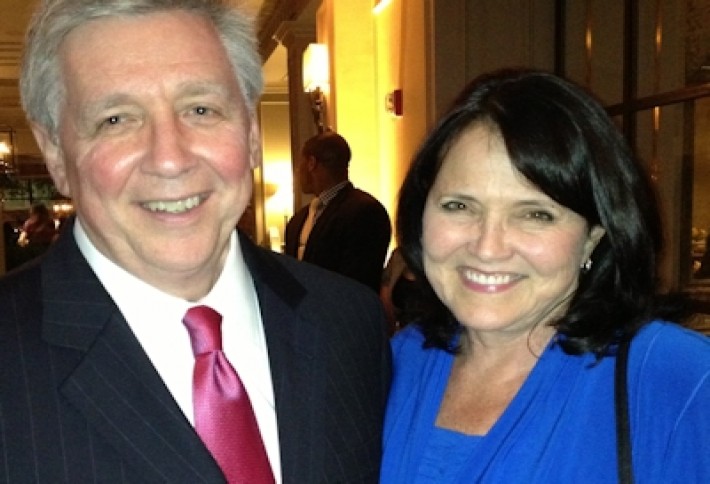 Pauls favorite memoriesaren'tcorporate ones, like ringing the bell at the NYSE, but when he was involved in operationslike watching major political figures breeze through one of his DC hotels or getting snowed in with all his colleagues. Hedoesn'thave a favorite hotel in the Loews portfolio (My favorite is wherever Im staying... you do get pampered as CEO, he laughs), but he works across the street from NYCs Loews Regency and is excited for a soon-to-be announced restaurant there, part of the hotel's ongoing $100M renovation. He and wife Jane (above) split time between NY and Potomac, Md. and will celebrate 40 years of marriage this November; their son is an urban planning student at Queen's University in Belfast.