News
Live from BLIS: Hilton Reveals Focus
600 joined us yesterday and today at the Washington Hilton for our annualBisnow Lodging Investment Summit, whereHilton Worldwide CEO Chris Nassetta told us international growth has become the firm's focus.
Chris (right, either punctuating a point or revealing which hand was hiding Pircher, Nichols & Meeks partner Gene Leone's dollar) says that there's exponential growth potential overseas and 60% of Hilton hotels are outside the US. Fun fact: The company was the first to introduce the world to the pia colada, invented in San Juan's Caribe Hilton--we can't wait to see what new drink this expansion will bring.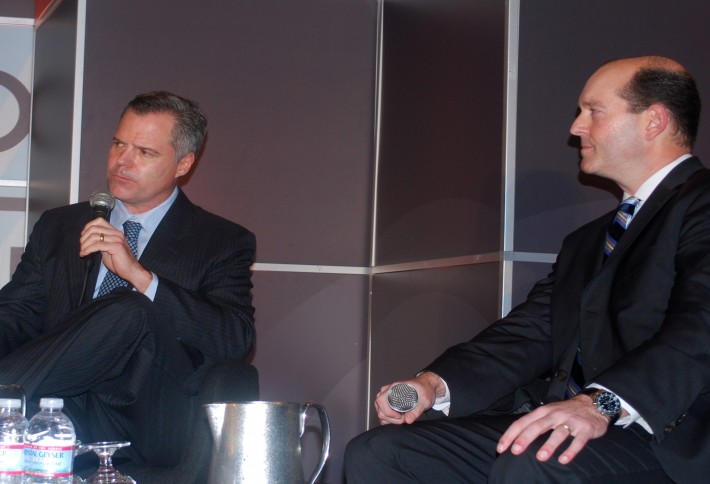 Although keynote MGM Hotels CEO Jim Murren (here with Steptoe & Johnson partner Bill Bosch) is known for Sin City assets like The Bellagio, he brought his keynote to a local level. If MGM's proposed resort casino at DC's National Harbor goes through, he'll take design inspiration from the monuments on theMall, adding that the property could bring as many as3,000 jobs. If approved, he hopes it'll open by July 1, 2016. (Wow, 1. Even the date is shaped like the Washington Monument.)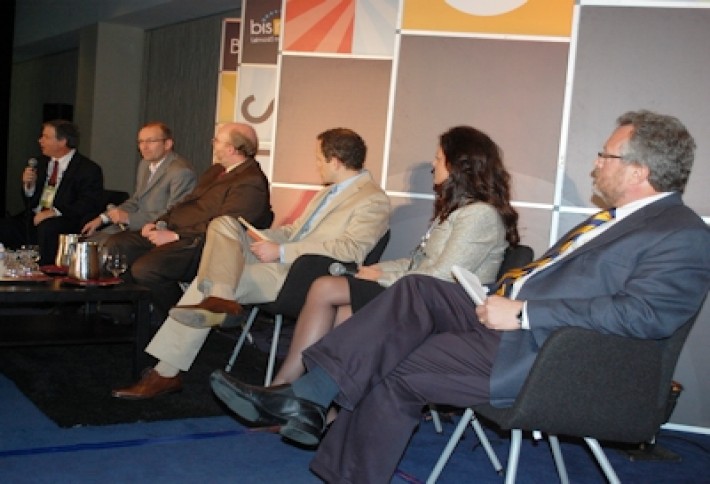 Optimism was the word on our state of the industry panel, featuring Goulston & Storrs partner John Ratino, STR Global SVP Jan Freitag, Lodging Econometrics SVP Bruce Ford,Hotel News Now editor in chief Patrick Mayock, Expedia SVP Melissa Maher, and LW Hospitality Advisors CEO Dan Lesser. Perhaps most telling is the number of rooms under renovation, which will see 40% growth this year and is seven to eight times the number under new construction (which will grow 20%)--that's 400,000 rooms beingspiffedup this year, says Bruce.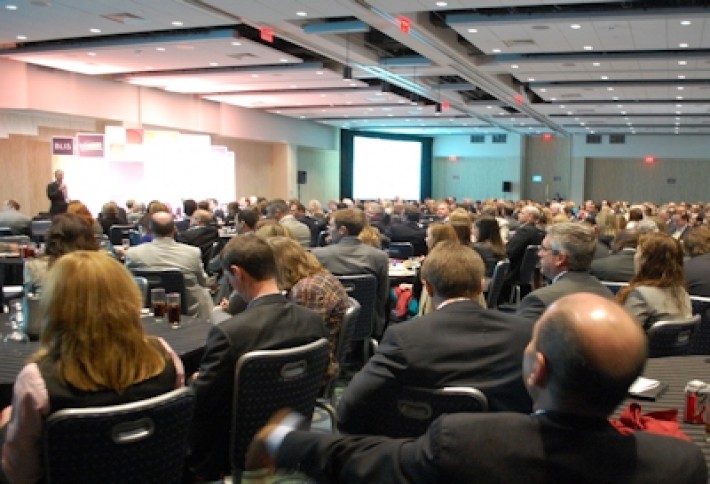 Q1 single-asset trades at $10M or more totaled 27 hotels and 8,300 rooms, with seven of those at $100M or more--for a total of $1.9B, Dan told the crowd. The first three weeks of Q2: eight worth $800M, with two over $100M (and both in Waikiki). What's doing well: limited service in the top 25 markets; and hotels in university, medical, and government-dominated areas. And no industry panel is complete without friendly sparring over the importance of (or distaste for) online travel agencies.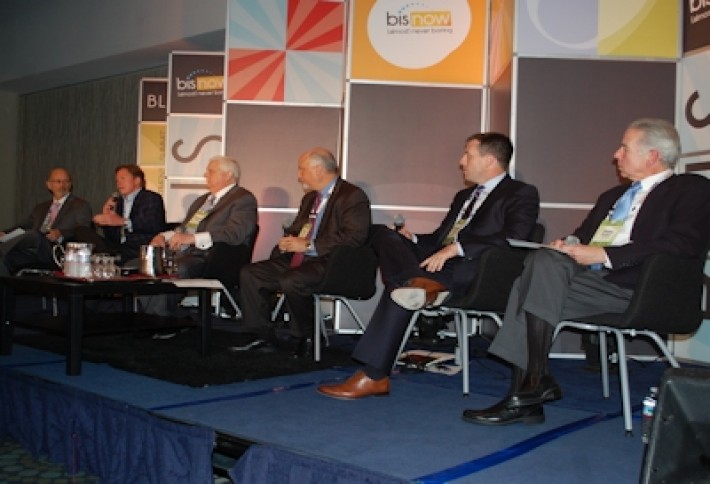 How are hospitality deals getting done? That's what Greenberg Traurig partner Nelson Migdal askedStarwood Property Trust chieforiginationofficer Warren de Haan, Allied Advisors prez Richard Rudd, HREC Investment Advisors prez Geoff Davis, Walker & Dunlop SVP Andy Coleman, and Savills managing director Dave Durbin. There's plenty of capital out there, the panelists say, especially since the reemergence of conduits freed up some money. The most successful deals have performing assets or rational asks. "There's huge, pent-up demand on the sell side, but they're waiting for the bid-ask to get tighter," Geoff says.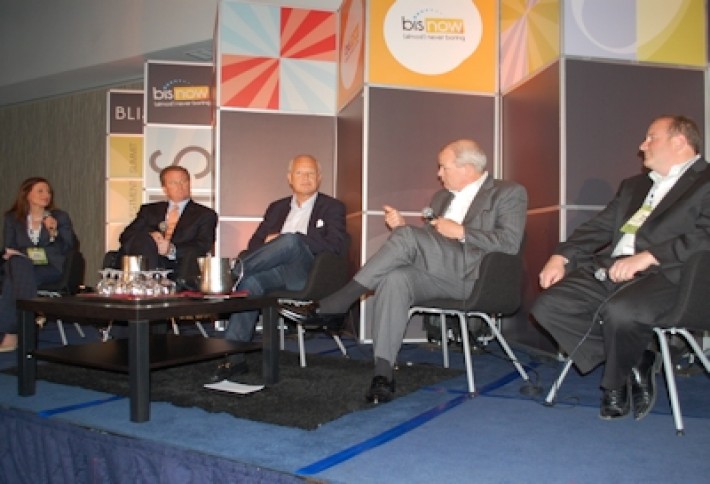 Boutiques are all the rage among travelers looking for personal service, so we gathered Kattin Muchin partner Rori Malech, CBRE Hotels SVP Andy Wimsatt, Trust Hospitality CEO Richard Millard, Denihan Hospitality prez David Duncan, and Kimpton Hotels VP of acquisitions Tom Riley to discuss successful projects. "You have to make it a local hotel," says David, whose James Hotel in NYC sources uniforms and pillow chocolates from the neighborhood. Being able to reinvent every property Kimpton opens (versus a standard design across branded hotels) "keeps us fresh," says Tom. Panelists noted increased focus on both public spaces and social media presences.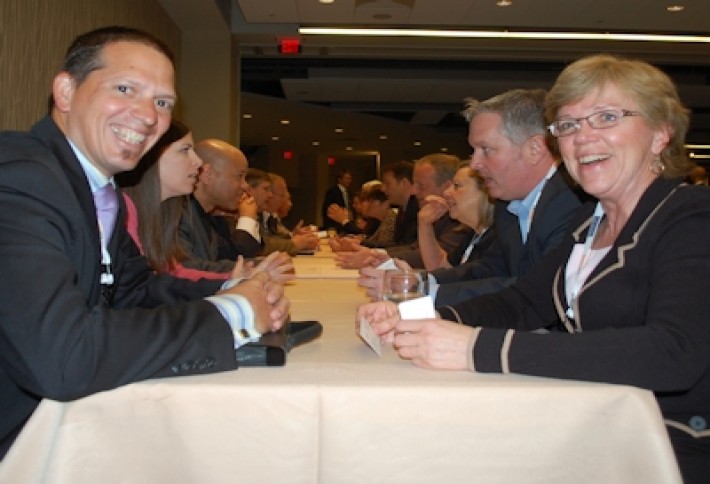 There were plenty of schmooze opportunities, and 100 of our attendees tried their hands (and business cards) at speed networking. Yellow Jersey's John Wilder and Hotel Solutions Partnership's Julie Halstead spared a nanosecond to flash us their smiles.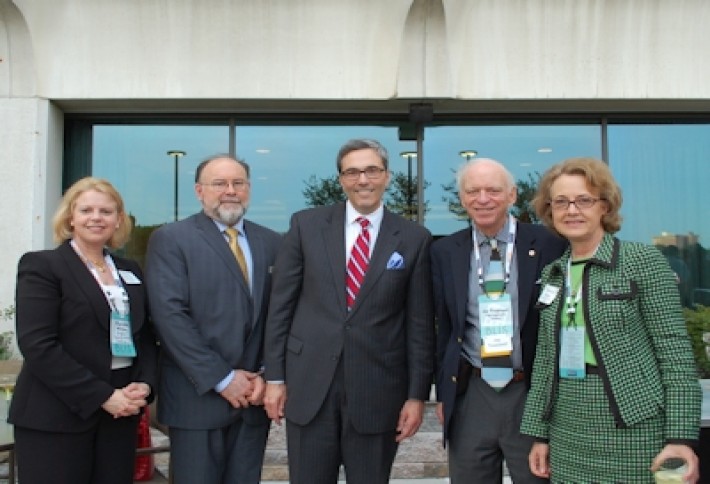 We also dropped by sponsor Cornell Hotel Society's post-BLIS cocktail party, where we snapped Lodging Development Marketing's Ronda McCrea, Washington Hilton F&B head Gordon Marr, Hilton area VP Frank Otero, The Optimum Group's Jay Treadwell, and Pillsbury Winthrop's Wendy White against the backdrop of the Washington Hilton. Founder Conrad Hilton built the hotel in 1965 as a brand flagship, and it recently underwent a $150M renovation and now includes 110k SF of event space. We're in good company: The hotel has hosted inaugural balls, as well as the White House Correspondents' Dinner this Saturday.
BLIS coverage will continue in tomorrow's National edition and next week's Hotel Sheet. Email amanda@bisnow.com.