The sun is literally shining on the annual Americas Lodging Investment Summit, where many of the 2,500 attendees are recharging outdoors between panels and networking to take advantage of 80 degree weather in downtown LA. Moments ago, we snapped Maxim Brokers' Jack Carr (mid-market investment sales), Columbia Sussex developer Joe Yung from Edgewood, Ky. (whose company has done 60 full-service Marriotts in the US and Caribbean over the past 40 years), and Jonathan Taylor and Lukas Hartwich of Newport Beach's Green Street Advisors.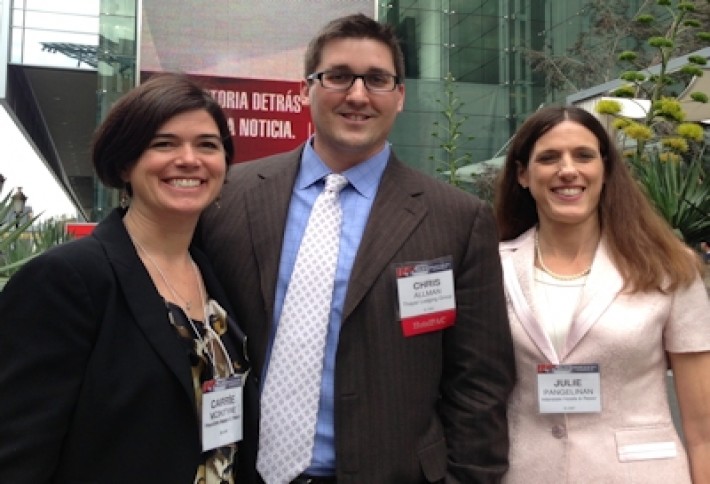 Interstate Hotels' Carrie McIntyre and Julie Pangelinan flank Thayer Hotels' Chris Allman. Since 2010, Interstate of Arlington, Va., has been owned jointly by Thayer and China's Jin Jiang Hotels. It's now the largest third-party hotel manager in the US at 375 properties.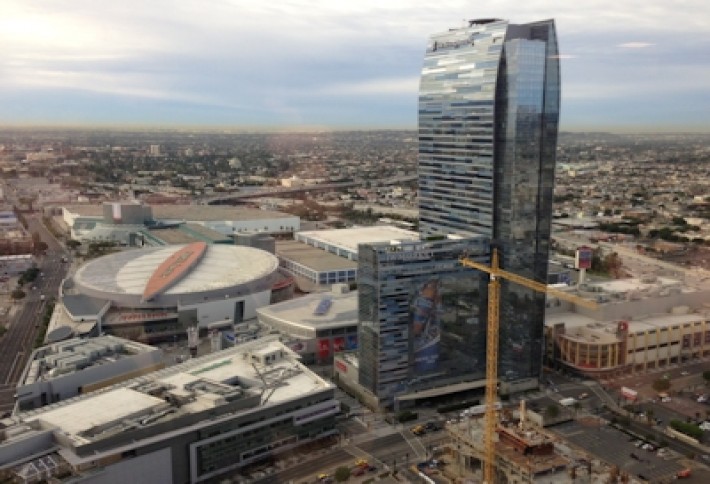 Here's LA Live as we saw it this morning from the LA Colliers officethe JW Marriott (site of ALIS this year and last) rising above Staples Center and Nokia Theater. It's an example of hotels symbolizing the revival of a downtown area, though AEG's planned Farmers Field football stadium will also soon appear down there if LA can coax back an NFL team.