News
DC's Luxury Hotel Blitz
You'veheard about five stars, but what about six? Its what the newly openedCapella Hotel in DCs Georgetown submarket is using to distinguish itself as an ultra-luxuryhotel. We chatted with HITT Contracting SVP of hospitality Peter Lanfranchi, whose firm constructed the hotel.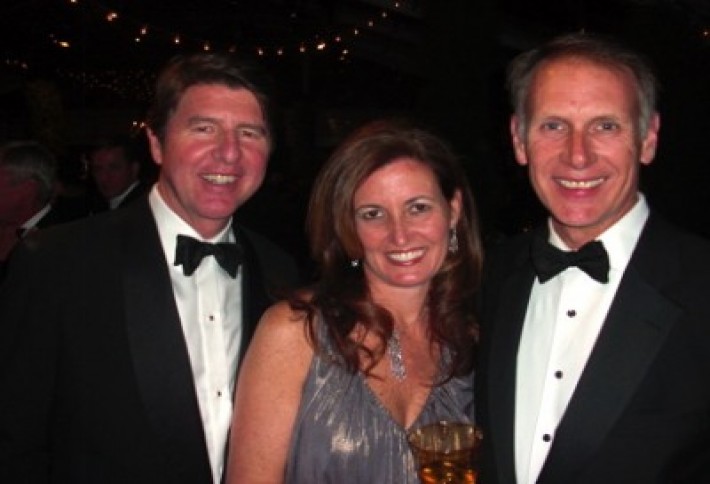 The hotel brand is the brainchild of former Carlton COOHorst Schulze and has locations in Singapore, Dusseldorf, Cabo, and Ixtapa. Above, our publisher snapped Castleton Hotel Partners founder Bruce Bradley, who developed the hotel, at an industry event Saturday. (He's with Meridian Propertys Leonard Brown and his wife, Tiffany VP Diane, who were not involved in the project.)The Capella Georgetown, which opened two weeks ago, was converted from a former office building and is located at 1050 31st St.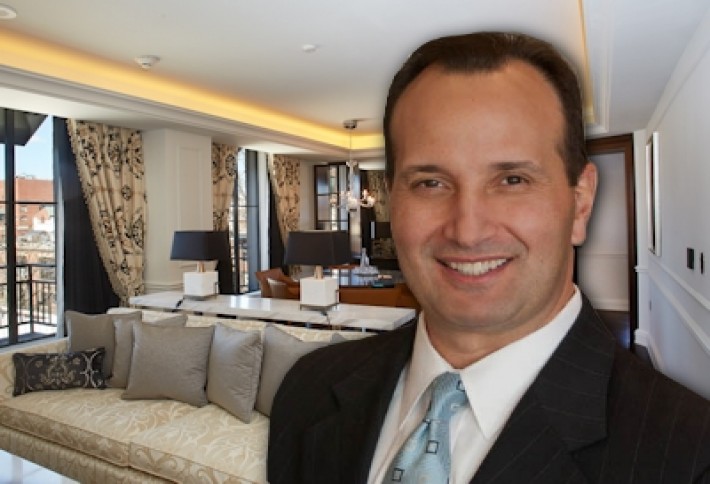 Its not your traditional luxury hotel, says Peter, offering a different type of hotel experience from the moment guests walk in the door.Instead of a traditional hotel lobby with a reservations desk, its set up like a living room where you can sit down in front of a fireplace, have a drink, and read a bookall while Capella Georgetown employees come right to you and check you in.
[caption id="attachment_59786" align="alignnone" ]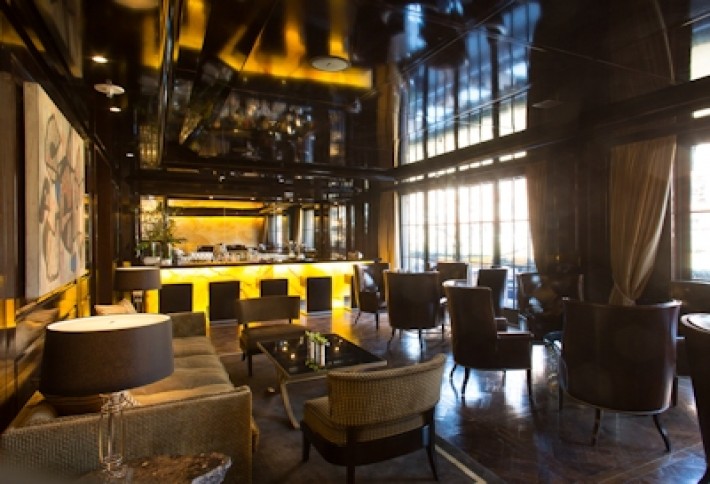 Erik Svensson[/caption]
Instead of typical hotel interiors you'vecome to expect. Capella Georgetown features include items like hand-carved marble tubs in the presidential suites, plaster crown molding, Venetian plaster walls, a rooftop infinity pool overlooking the Potomac River (uncommon in DC), high-gloss walnut millwork and backlitonyx bar (above),and antique parquet floors. (But the question on everyone's mind: Are there chocolates on the pillow?) Theres even wood floors in guest rooms, a rarity for hotels.The team also included owner rep JFW Inc, designer Peter Silling & Associates, and architect Michael Winstanley Architects & Planners.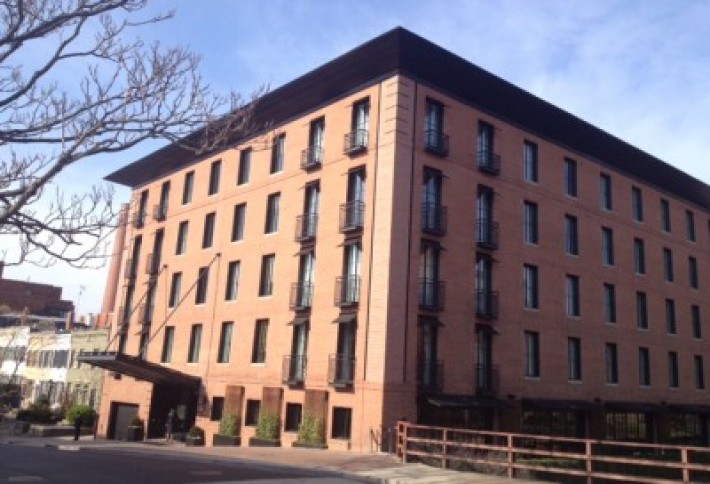 Heres the exterior of the office-turned-hotel. HITT specializes in renovating hotels, but this was itsfirst adaptive-reuse hospitality project, Peter says. Like many adaptive-reuse projects, it had its own unique challenges, like movingelevator shafts, adding a commercial kitchen, and adapting the rooftop to hold a lounge, fitness center, and pool. Elsewhere in the DC area, HITT's finishing work on the Gaithersburg Marriott for Host Hotels and the Annapolis Marriott for Thayer, both in Maryland; and the Hampton Inn in Chantilly, Va. for BF Saul. Also in the works: the Miami Hilton for Hilton Worldwide.