News
The Boss Comes To Town
No, we're not talking about Bruce Springsteen. Let's say--hypothetically--that your CEO/publisher/head honcho from out of town drops in on you eager to see the CRE sites. Where do you take them? We have answers! (Because this didn't recently happen to us. Really.)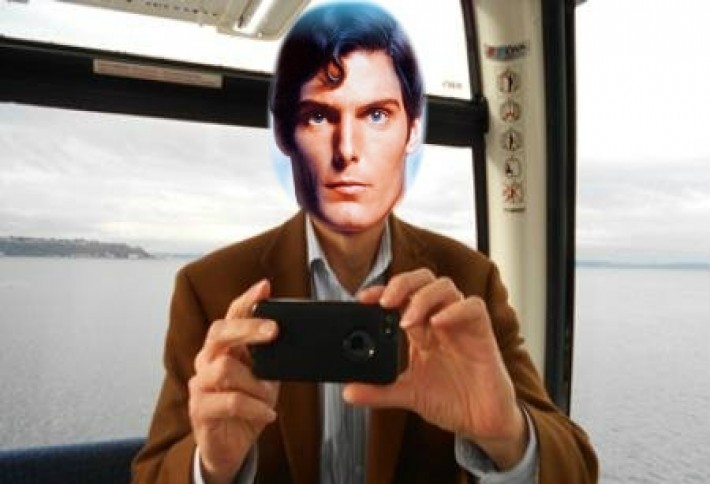 Let's assume that your CEO has been to Seattle before, done Pike Place Market and already has a picture of themselves pretending to pick the Fremont Troll's nose. (Whoever that was, we replaced his head with Superman.) Suppose the boss wants to see what's next. Where to go? We chose Yesler Terrace, the public housing megaplex with a $300M redev deal with Vulcan and two killer downtown views. We told him it's the next South Lake Union.
Of course, no CRE trip to Seattle is complete without a stop to marvel at the glistening Amazonian rainforest that is SLU (as you can see above, the campus doubles as a visit to a contemporary art museum). If you can get ahold of one, show your CEO a pre-2008 photo of the neighborhood and then circle the conversation back to Yesler Terrace. They'll get the point.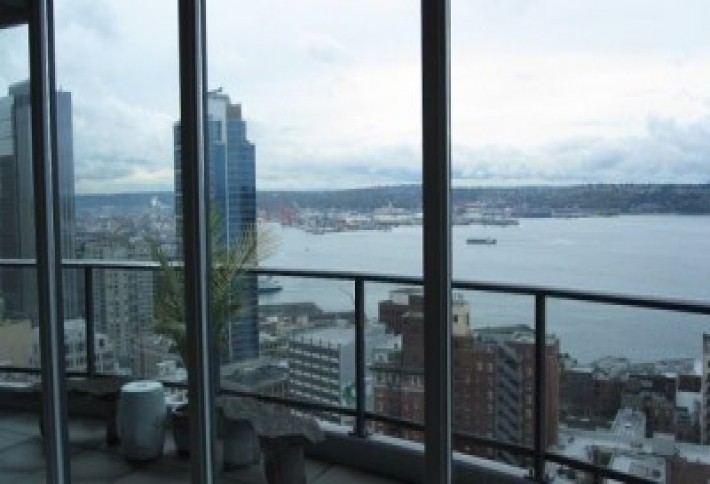 Any well-read company head will recognize Seattle as a setting of high literature. (Y'know, Twilight, 50 Shades of Grey.) We suggest a tour of Escala, better known as "the 50 Shades of Grey" building.Besides its literary fame and exceptional views, Escala is known as a testament to uber-luxury, Seattle style. And to think they toned it down because it was going up just as the market was diving in 2009. We felt richer by osmosis after five minutes in the lobby.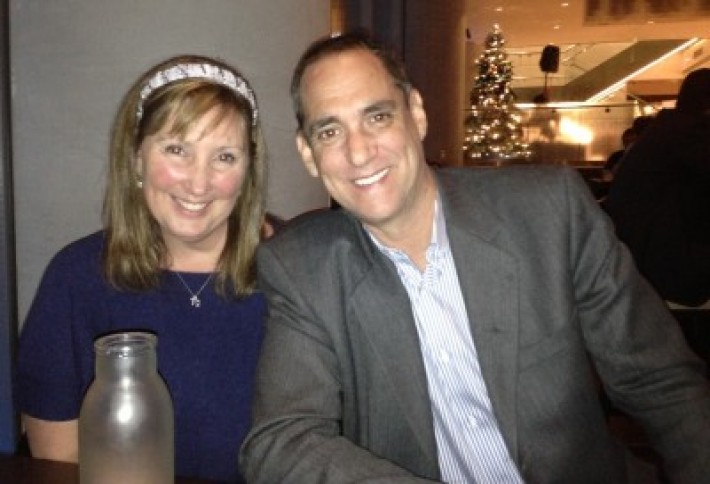 What about happy hour? Try Urbane at the Hyatt at Olive 8, where we snapped Gardner Economics's Matthew Gardner and his lovely wife Marcy Salo this winter. M & M are connoisseurs of all good things downtown, which is whyMarcy recommends Urbane's happy hour macaroni and cheese with bacon. It's the best business decision youll make this month.
If your CEO is a Mark Zuckerburg type (read: under 40 and with a horror of suits), he or she might enjoy the ULI Young Leadership Groups happy hour, which happens the third Thursday. Above, we snapped Touchstone Development Associate Joe Polito and Heartland Project Manager Katlin Jackson, both on Seattle ULIs YLG Leadership team, at Suite 410 on Stewart last month. They like the social network aspects of the event--namely, that it allows people to network in a social setting.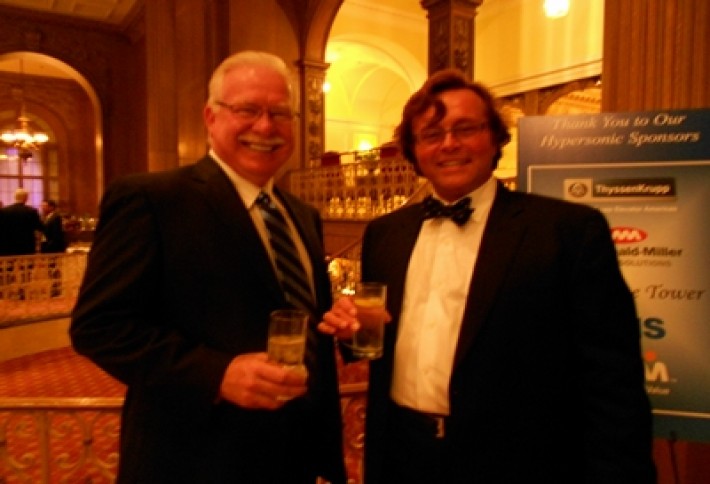 You could always bamboozle the boss with old-time Seattle grandeur, as CSSI's Jonathan Frizzell did with CSSI FounderJim Shreve at the Fairmont Olympichotel downtown during BOMA's 100th Anniversary celebration this fall. Jim, whose ancestor founded Shreveport, La., was delighted with the hotel and the reception. What boss wouldnt be?
If all else fails, we suggest taking the boss to iFLY, the indoor skydiving place in Tukwila. Or just remind em that pot is now legal in small quantities here. Blythe.lawrence@bisnow.com.