News
Is This Seattle in 7 Years?
Considering the lag between first designs and topping off,todays thinking will become the offices of the near-future. That's why we gathered a full house for Bisnow's Seattle Office 2020 event at Hyatt Olive 8. (George Jetson was unavailable for comet... err, comment.)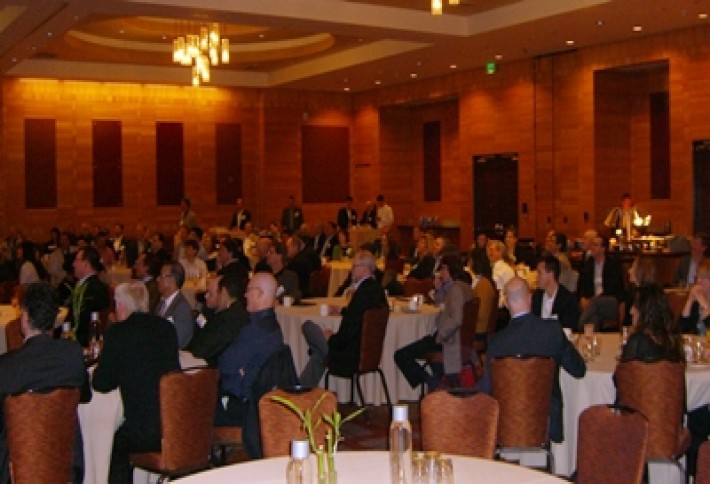 New office properties will be even more sustainable, since the drivers for green building-- local, state, and federal mandates, along with climate change and tenant attraction--will only intensify. And those drivers wont only inform new designs, they will spur creative retrofits. A building that isnt green in 2020 is going to be something of a dinosaur.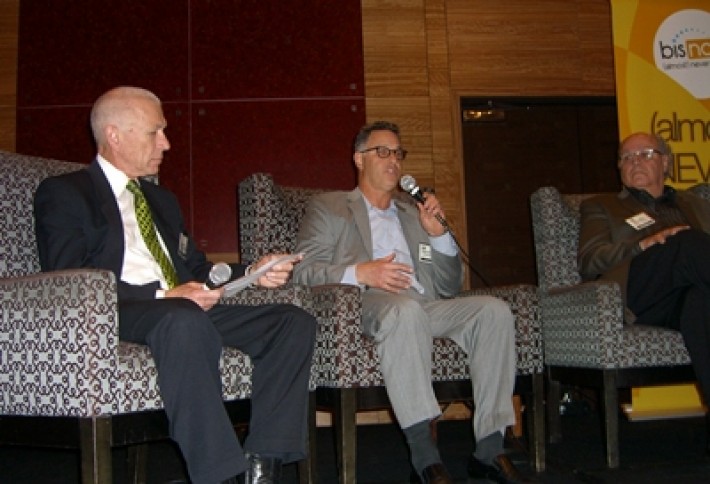 We snapped Cairncross & Hemplemanns Don Marcy, who moderated, along with Vulcans Rob Arron and IA Interior Architects Jeff Miller.Estee Lauder wasn't on our panel, but everyone was talking about your building's skin--both to make it more efficient and better looking. (If Lauder was on the panel, you know she'd be all aboutNYC's Lipstick Building.) Certain companies, especially tech, are looking for a wow factor, and thatisn'tjust in exteriors. Expect more use of natural lighting,cores to be more compact, and a lot more glass-- even in interiors. Without many interior offices, which younger office workersaren'tused to anyway, natural light will be able to change the way an office building feels for the better.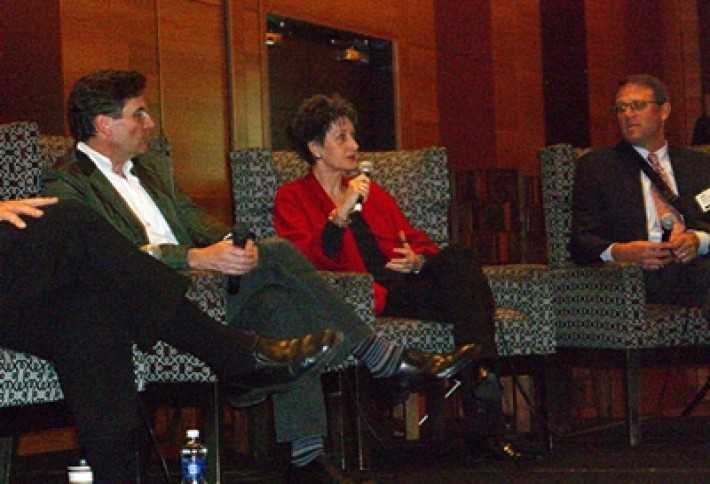 Pictured: Paladino & Cos Tom Paladino, MulvannyG2 Architectures Liz Robinson, and Pacific Coast Capital Partners Bryan Thornton.More people will occupy fewer square feet by 2020, as workers become even more mobile. In the future, prospective tenants are going to ask landlord "How much vertical work space can we have in your building?" since it helps collaboration. One panelist also says no new buildings will be built without LEED certification, especially as tenants discover--and quantify--that productivity is higher in green buildings.