Barclay's Derek Doke has come up with a way to connect owner-users looking for real estate. It's not sexy, he says, but it's much more effective than a Craigslist ad (though it has a bit less of the mysterious outcome thrill).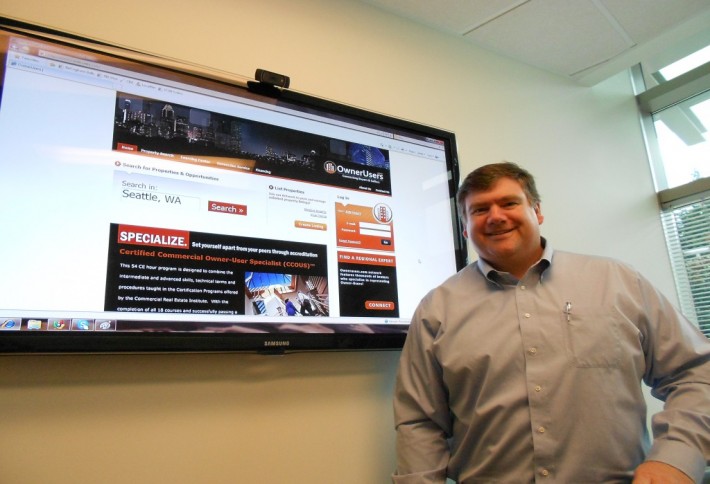 Here's Derek at Barclay's lakefront offices in Kirkland. Owner-users.com, launched last month, is an online listings service connecting buyers and sellers in the owner-user category. In good times, owner-users account for around 18% of annual transactions, Derek tells us. Since the past few years can only be counted as good times if you invested in Apple or Kleenex, owner-users have been responsible for closer to 40% of transactions.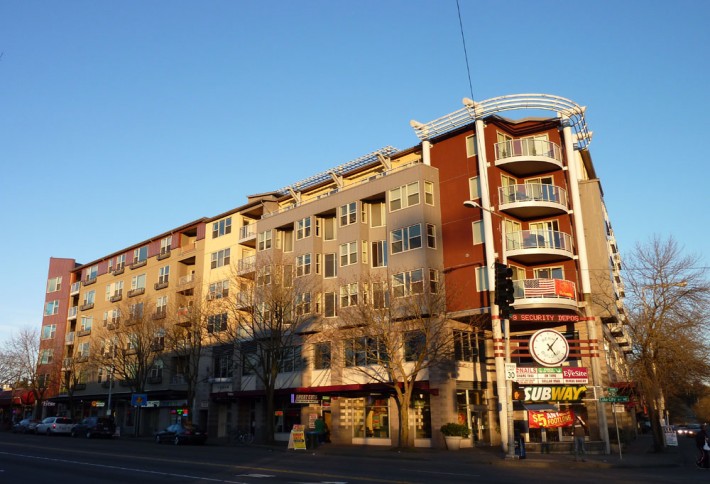 The Rekhi Building on 125th and Lake City Way, one of the 7,000 primarily Pacific Northwest listings on Owner-users (and yours for only $17M). Someday, Derek tells us, people will be able to do an entire real estate transaction on the web.
Derek's business advice: Stick with what you know. Don't chase the deal. A "recovering tax accountant," Derek also knows something about online business deals, having started a tech company in 1995 that did online education for tax licensees. He became a broker after selling the business model.