News
Bellevue's Even Better Tomorrow
The futures bright for Bellevue real estate, with all sectors emerging strongly from the recession--but theres also a risk that the city might become a victim of its own success. (Bellevue: The Elizabeth Taylor Story.) That's one insight from Bisnow's Future of Bellevue Real Estate Summit last week at the Hilton Bellevue.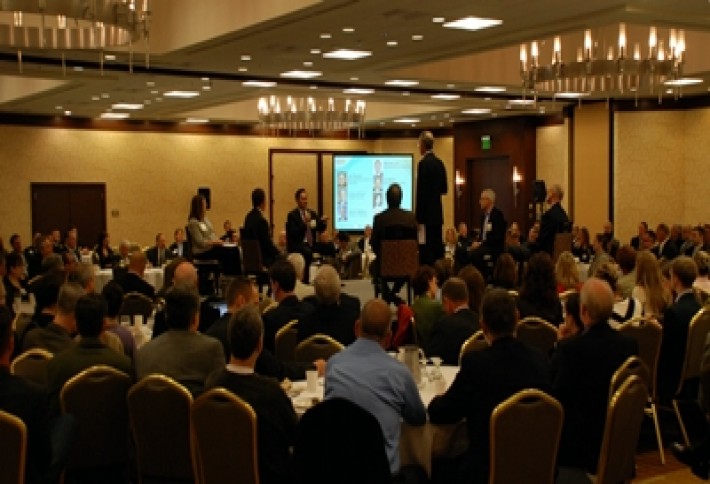 Bellevue never took a hugerecession hit,thanks to Microsoft, which leased space here in a big way in 2008. Looking ahead, our panelists predictmore growth, especially residential and mixed-use, but also office product in the CDB. The city is also becoming more attractive to investors nationwide. But there will also challenges, such as maintaining the city'slivability and walkabilityand building a transit infrastructurefor all the people. (All of a sudden a couple buses don't cut it anymore.) Perkins Coie partner Kris Wilson moderated; her practice focuses on navigating the often thorny process of obtaining regulatory approvals, which has involved her in projects in Bellevue and throughout the state.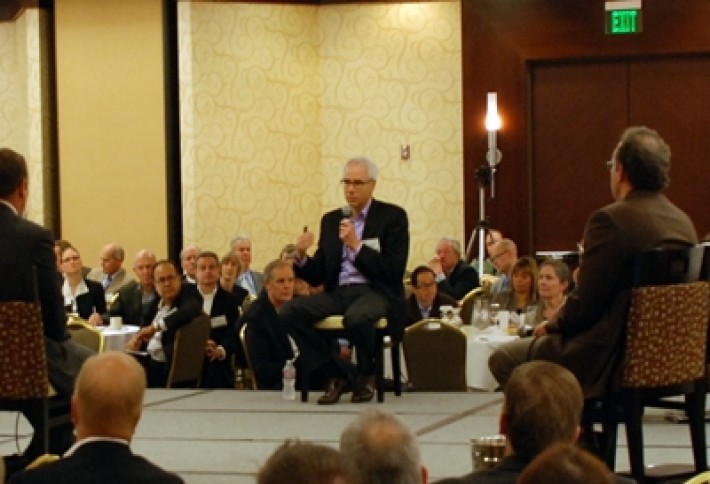 Wright Runstad prez Greg Johnson stressed the importance of fostering neighborhoods for Bellevue's future. Thats one of the main goals of his Spring District development, a 36-acre site that will ultimately have 4M SF of mixed-use space. For warehouse and distribution areas converting to mixed-use, its about the environment created, he says. It has to be a place where people want to be, or it wont work." That means the right density, walkability, parks (happy dogs = happy tenants), and everything that goes in a neighborhood. Wright Runstad will begin demolition and site work within 90 days to prep for 316 apartments and 490k SF of office space in two buildings there.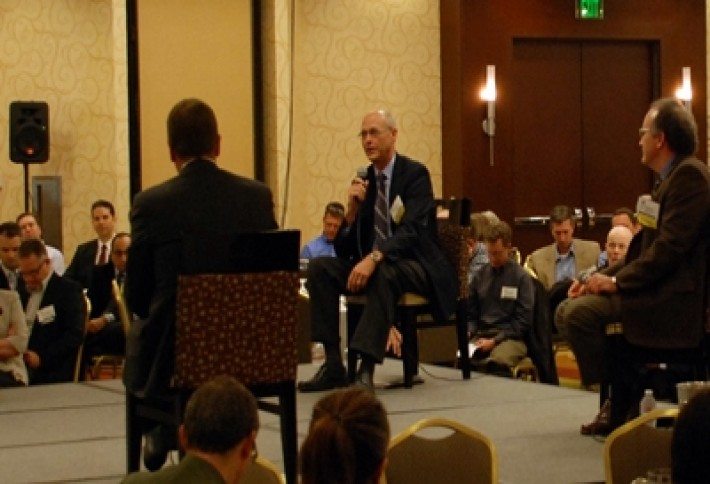 Vander Hoek Corp prez Stuart Vander Hoekisa third-generation member of his family business, which is working on its third mixed-use project in Old Bellevue. The new development will include 370 apartments, commercial space, and parking. Old Bellevue charm comes from its character and atmospherebrick sidewalks, small retailers, an all-around small town feel, he says. The new development, which is now under design review by the city, will be a part of that atmosphere.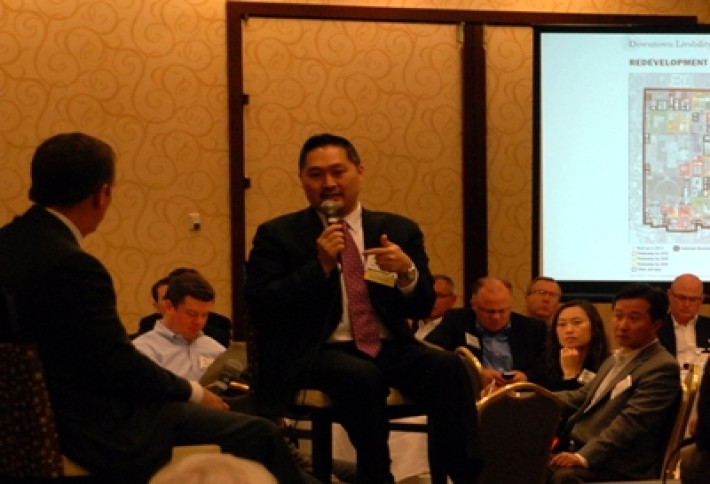 MulvannyG2 Architecture principal Michael Lee says theres a lot of opportunity to develop east of CBD across I-405, provided that new links between the areas can be created. Improvements east of I-405 might help attract larger tech companies. I-405 is still a physical barrier to the movement of pedestrians, but there will be an opportunity to change that with the coming of the light-rail station, Michael says. Also, Bellevue should consider allowing properties flanking both sides of I-405 to be 100 to 120 feet high, acting as buffers to the highway.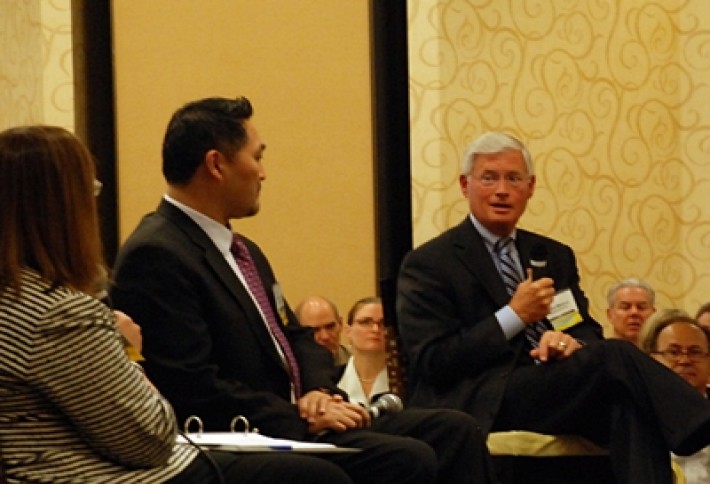 Wallace Properties CEO Bob Wallace predicts that new office development is coming to the Bellevue CBD--provided a developer (and a lender) comes forward with the gumption to start on specor a major tenant pre-commits. Downtown Bellevue is the right location for almost any company for a number of reasons, Bob says. One: Its still the residential preference for executives and other professionals. (Once the kids start school no one wants to move.) Another: City management is enthusiastic about growth.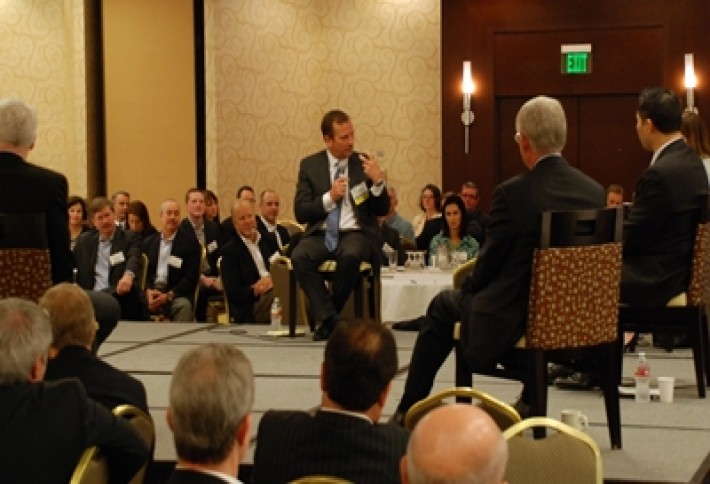 Kemper Development prez Jim Melby, who's developed 4M SF in Bellevue, says that I-90 market has some blocks of space, but the CBD is tight. Kemper is at work on the Lincoln Square expansion, which will include 700k SF of office, 200k SF of retail, and a hotel plus apartments. Across the street, it's bringing 200k SF of retail, along with a boutique hotel and apartments. If retail is done well, the offices, apartments, and hotels will all do better, he says.
Microsoft is already a major presence in Bellevue, with about 500 employees here, forming the bulk of the online services division. Microsoft Real Estate & Facilities senior community affairs manager Jim Stanton says employees weren't enthusiastic about being in Bellevue at first, but warmed up to it before long. The company has been retrofitting its space (here and in other markets) to allow for more collaborative use. (The cubicle is dead! Long live the conference room!) That'll continue because thats what the younger generation of tech workers expects and wants, and the model works in vertical space, such as what the company occupies in Bellevue.
Elvis Presley-themed steakhouses will be for people who love meat tender. Send ideas and suggestions to dees.stribling@bisnow.com